Wuhan gets back on its musical feet
Share - WeChat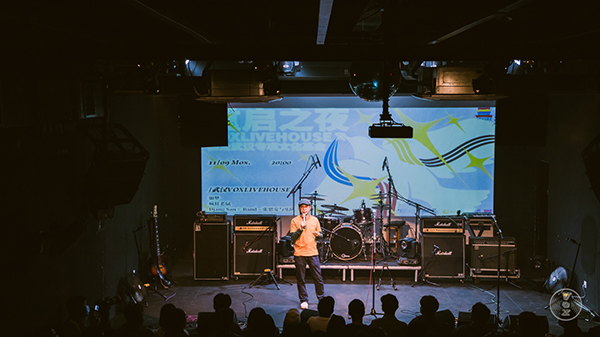 On Jan 16, 2020, an audience of more than 200 attended a concert at VOX, the oldest and one of the best-known live music venues in Wuhan, capital of Hubei province.
Three days later, Zhu Ning, the founder and owner of VOX, returned to his hometown of Panzhihua, Sichuan province, to celebrate Spring Festival with his family.
He planned to return to Wuhan after the weeklong holiday for a show that had been scheduled at VOX on Feb 9 last year.
However, due to the emergence of the pandemic, a lockdown was imposed in the city on Jan 23, 2020. Zhu had to cancel his plans and the venue was closed.
"Everything happened so fast. For the first time in 15 years, VOX closed for several months and we had no idea whether it would open again," Zhu said.
A year later, life in Wuhan, the Chinese mainland city hardest hit by COVID-19, has returned to normal and VOX has reopened.
"Although it is still hard to cover costs, and we have had to cut the number of shows, bands are eager to perform and to reconnect with audiences, who also appreciate the chance to watch live shows after so long," Zhu said.
Audience members are offered face masks before they enter the venue, all tickets are sold online, and capacity is limited to about 80 in order to maintain social distancing of at least 1 meter.
Zhu said that from September to December, 85 shows were staged at the venue by bands from Wuhan and other parts of the country.
From February to May last year, shows at the venue were canceled, including performances by Cheers Elephant, an indie pop rock band from Philadelphia in the United States, and Long Shen Dao, a reggae group based in Beijing.
"We had to figure out alternative ways to keep the venue running and reconnect with fans through social media platforms," Zhu said.
He added that a livestreamed concert by Chinese rock band Miserable Faith performed alongside the Yangtze River in Wuhan on May 15 "really cheered us up, especially in view of the stress caused by the pandemic".
On April 8, outbound travel restrictions were lifted in Wuhan after 76 days.