Chinese vaccines: Glimmer of hope in dark times
Share - WeChat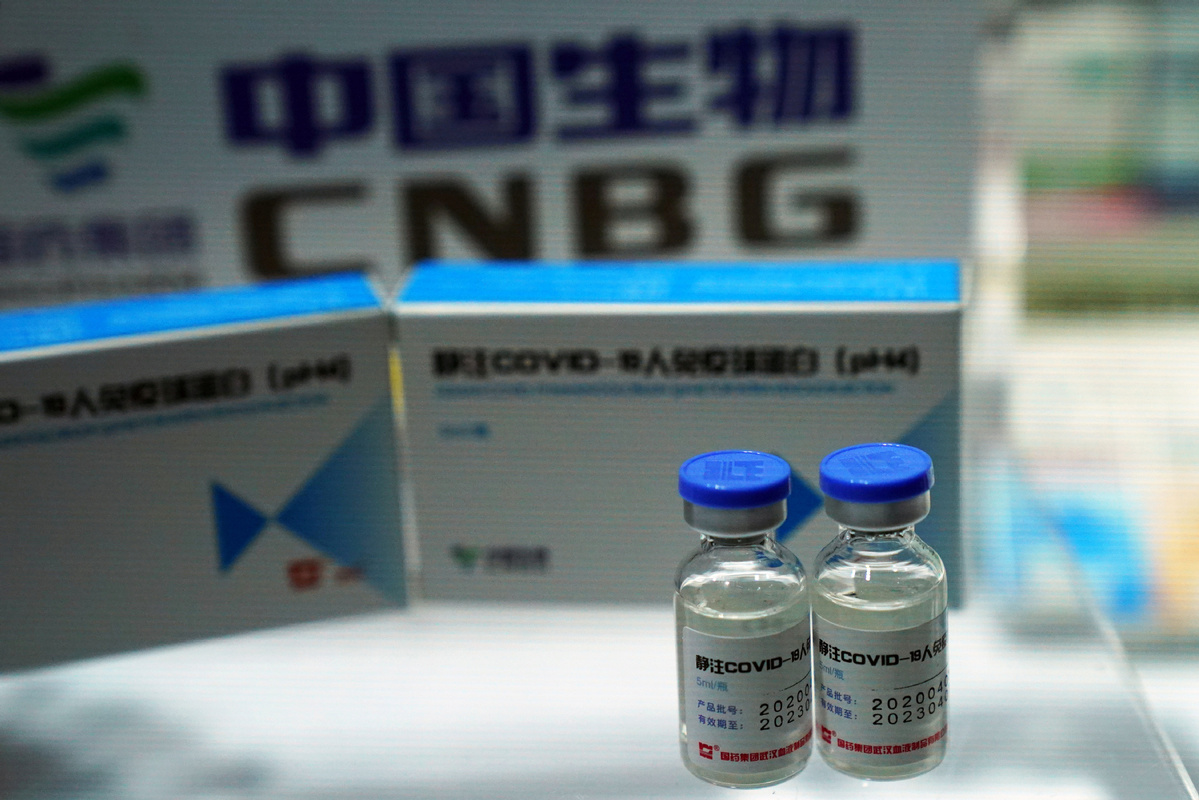 The West has long been wary of China's rise as a global power. First, it criticized the Belt and Road Initiative (BRI) aiming to transform roads, railways, ports and power stations in Pakistan and across South Asia. Now, it is busy targeting Chinese clinical trials and vaccines to stop China's rise as a scientific superpower.
On the one hand, the richest countries in the world are wrestling to buy and store as much as possible while, on the other hand, the poorest are worrying about getting vaccines at all. As the wealthy countries are grappling with a shortage of vaccines for COVID-19, China has taken a leap forward by introducing different vaccines and sharing them with the world by simultaneously accepting orders as well as giving them away.
The evidence has suggested that Chinese vaccines work well and one of the reasons for the success was the fact that the trials were conducted in different countries, including Pakistan. Following trials, Pakistan was the first among the countries to receive 500,000 doses of the vaccine for COVID-19 as a gift – a proof of China and Pakistan's eternal friendship and deep diplomatic and people-to-people ties.
As the high-end countries are laying claim to roughly half of the doses that could come to market in 2021, the United Arab Emirates (UAE) and Bahrain were the first two Arab countries that approved the Chinese COVID-19 vaccine, a significant boost for China's plans to roll out its vaccines worldwide.
Virologists and different state authorities, including Pakistan, have declared the Chinese State-owned Sinopharm vaccine as safe and effective, saying it could be a great help in fighting the pandemic.
Many other countries have expressed that Chinese State-run companies, like Sinopharm, can produce billions of doses as they have the capacity and expertise and can easily fill the gap created by the rich countries in their quest for accumulating vaccine doses expected at the end of the year.
UAE, Bahrain, Iraq, Jordan, Serbia, Egypt, Hungary, Morocco and Pakistan have approved the Sinopharm vaccine from China and, in addition, 1.8 million people in the UAE had already received it by mid-January. A day after receiving the gift from China, Pakistan also started a vaccination drive and not a single case about the vaccine's adverse effects has surfaced. Five other countries, including Brazil, Indonesia, Turkey, Chile and Bolivia, have also approved and begun to roll another Chinese vaccine, from Sinovac.
While the world's richest countries preferred to reserve enough doses of vaccines to immunize their citizens multiple times, China and its leadership's response to many poor nations, which are aiming to vaccinate at most 20 percent of their populations in 2021, has drawn others' attention to China's assistance as it is not only available but inexpensive in comparison.
It is worth mentioning here that the propaganda against the vaccine started since President Xi Jinping announced that the Chinese COVID-19 vaccines, once developed and put into use, will be global public goods. "China has honored its commitment," China's Ambassador to Pakistan Nong Rong said while handing over the vaccine to Pakistan's foreign minister a few days ago.
Apart from the vaccine deals signed with different countries, showing that the world trusts Chinese vaccines, China's efforts to provide the vaccine to different countries -- helping them start the immunization process and providing support in the form of medical equipment as well doctors giving training in other countries -- has turned out to be a glimmer of hope in the darkest of times.
President Xi and the CPC's relentless efforts in helping the global community to fight against COVID-19 have indubitably proved that the dream of a shared future of humanity, including in the field of science, is no longer a distant dream.
The world will remember that when several countries were busy countering China's international health endeavors and COVID-era diplomacy, President Xi's China was busy sharing its medical achievements with the world and safeguarding the global public health by providing reliable vaccines.
The author is a Islamabad based journalist at Pakistan Today newspaper and Diplomag magazine.

If you have a specific expertise and would like to contribute to China Daily, please contact us at opinion@chinadaily.com.cn , and comment@chinadaily.com.cn.
Most Viewed in 24 Hours
China Views