Mahjong machines a rage among festival gift sales
Share - WeChat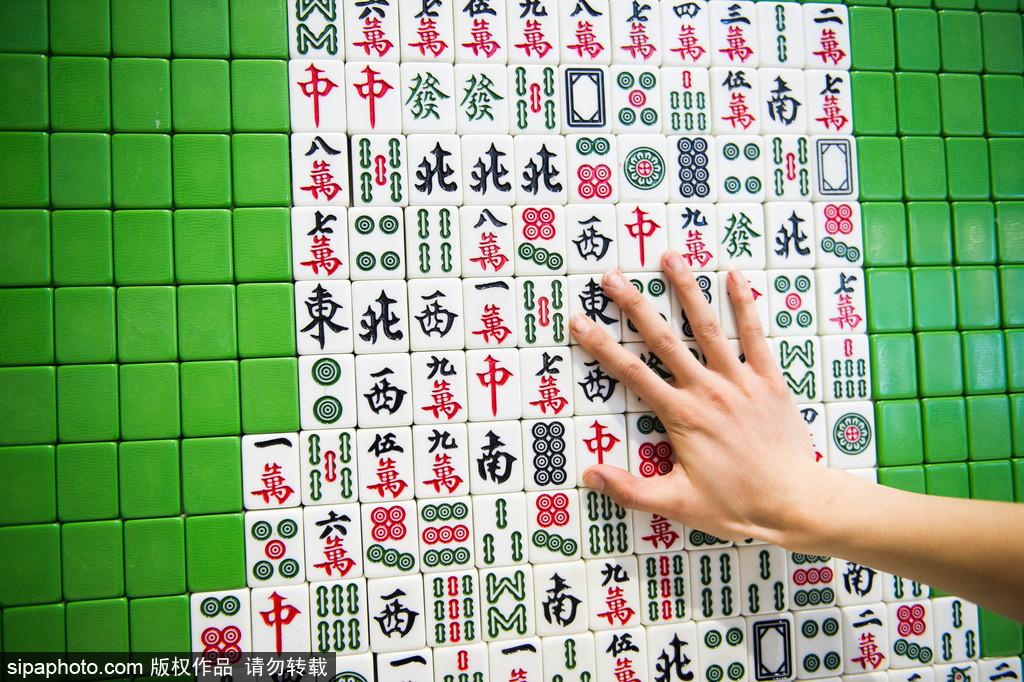 What's in a game? Lots of fun and a good deal of money.
For billions of Chinese people, the week before Spring Festival, or Lunar New Year, is typically a peak time to go shopping. Sunflower seeds, peanuts, pistachio, decorations … were usually the top gift choices for family and friends.
But this year, holiday shopping has taken on a new hue. Rather than the old favorites, it is items like mahjong machines for families that are flying off the shelves as an increasing number of people stay at home due to the COVID-19 epidemic.
The average daily sales of such machines rose by over 130 percent on a yearly basis during the holiday shopping season (Jan 20-30), said a recent report from Taobao, an online marketplace. Most of the purchases were made in Chongqing, Sichuan and Zhejiang, the report said.
Not surprisingly, it was the post-'85s and post-'90s generations who were the main customers. Multi-functional mahjong machines, including those with silent tile shuffling function, those that can be folded and unfolded to save space, and those that can be switched to dining tables were the most popular.
"Spring Festival is a time for family reunions. There is no better way to have fun together than through mahjong. It gives us an opportunity to chat and share our new year resolutions," said Yang Huan, a Beijing-based white-collar employee.
Yang is among the people heading home to his family in Anqing, Anhui province, for the holidays. But for many others like Liu Ronghuan, staying in the city of their employment is a much safer option.
"Spring Festival is known as the 'largest human migration in China' and we don't want any risk of public contagion, so I decided to stay in Beijing. Instead, I bought a mahjong machine for my parents so that they can have fun at home and avoid any unnecessary trips," Liu said.
Though machine sales have been increasing, buyers are also pressing for constant changes and new products. More research and development and new machines that allow families with three members to play the game are needed, said the Taobao report. Typically, there are four players in a mahjong game.
Mahjong machines are also gaining in popularity in several overseas markets. Sales have doubled on Taobao in key markets like Singapore, Australia, the United States, and Canada. According Tmall and Taobao data, nearly 40,000 automatic mahjong machines were sold in overseas markets during the last two months.
Ye Jianqiu, general manager of overseas operations of Tmall and Taobao, said that special shipping routes for mahjong machines have been launched during the holiday shopping season to guarantee quality delivery services.
"Overseas consumers like mahjong machines that are of high quality, automatic and with English tiles, ideally for family use," Ye said.
Jiang Ran, an employee at Treyo, a mahjong machine maker in the Xiaoshan Economic and Technological Development Zone in Hangzhou, Zhejiang province, told Jiemian, a digital platform, that the company was running out of stocks.
Most of the firms in the Xiaoshan Zone, China's biggest cluster of mahjong machine and related industries, have been busier than before in the last few weeks, said Jiang. According to zjol.com.cn, a media platform, 200 out of China's 300 mahjong machine manufacturers are based in Hangzhou.
Ruxi Flagship Store, one of the first companies that started selling mahjong machines on online platforms like Tmall, said their products are now being sold in more than 70 countries and regions. "We are operating our 10 production lines at full swing and churning out more than 2,000 machines every day. Our 6,000-squre-meter storage facility is packed to the brim," said Li Jie, head of Ruxi Flagship Store.
"We have also been getting enquiries from new destinations like Fiji, Iceland, and the United Arab Emirates. Smart mahjong machines are the hot favorites," Li said.
Li said he remains confident about future prospects. "We expect full-year sales to grow by 50 percent," Li said.
Ma Zhenhuan contributed to this story.