Despite virus, domestic firms abroad vote for talent by hiring more
Share - WeChat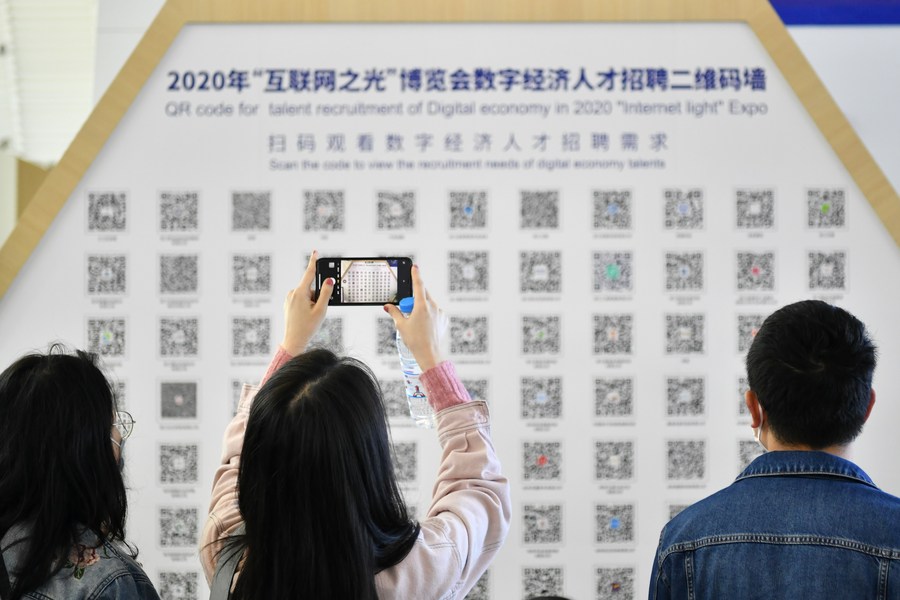 Chinese enterprises' demand for technical, management and language skills overseas has surged in the past three years, including during the COVID-19 pandemic period, said an industry report.
Chinese enterprises with overseas operations resorted to countercyclical hiring, with 88 percent meeting demand for talent, especially in fields like manufacturing, infrastructure construction, wholesale and retail, internet and financial services, according to a white paper on Chinese companies' talent development strategies and business facilitation abilities.
The report was jointly released by LinkedIn, a US-based, Microsoft-owned global online network for professionals, and a think tank on China trade under the China Council for the Promotion of International Trade.
Chinese companies overseas have withstood the economic strain brought by the pandemic, and their hiring levels remained stable, the white paper stated.
Some 23 of the 100 companies surveyed said they have increased recruitment since the virus outbreak. And 68 said they have maintained their pre-pandemic levels of staff members.
"Chinese companies continue to hire more people overseas, and will continue to do so in the next few years, with a focus on hiring more local employees in the regions where they operate," said Zhao Ping, deputy dean of the Academy of China Council for the Promotion of International Trade.
Creation of new jobs and maintaining existing levels of employment in local markets through mergers and acquisitions will be integral to Chinese companies' overseas strategy.
For instance, China's State Grid Corp has agreed to acquire control of a power network company in Chile in November, the biggest Chinese outbound acquisition in 2020.
The company also purchased Mexico's largest independent renewable energy company, Zuma Energia, in November via its Hong Kong-based unit, China Power International Holding Ltd.
Compared with State-owned enterprises, private-sector companies cover a wider range of industries in recruiting overseas. They are also more active in foreign investment, illustrating the resilience of Chinese enterprises, Zhao said.
Wang Qian, head of LinkedIn talent solutions China, said the pandemic has barely affected Chinese companies' overseas expansion in 2020. Sectors like the internet and high-tech present more opportunities in emerging markets like the Middle East, Southeast Asia and Africa.
The ratio of foreign employees has increased progressively, from 50.4 percent in 2017 to 52.2 percent in 2018 and 60.5 percent in 2019. Over one-third, or 34 percent, of surveyed companies said they expect to see strong demand for talent in the future, said the report.
Overseas Chinese companies are also paying more attention to talent development. The white paper stated that two-thirds of enterprises have established distinct overseas talent strategies and value talent diversification, to help build their brand among overseas talent pools.
High salaries are the primary reason local residents choose to work with Chinese companies. Other reasons include admiration for Chinese companies' strong brand image and lead in their respective industries.
However, localization capabilities of Chinese enterprises overseas call for improvement, and there is an urgent need to establish a stronger talent system capable of responding to local market needs.
As Chinese companies are expanding their presence in global markets, more talent will be attracted in the future, and companies should enhance their overseas hiring practices, training and management, said Zhao.