Ministry: China ready for dialogue on joining CPTPP
Share - WeChat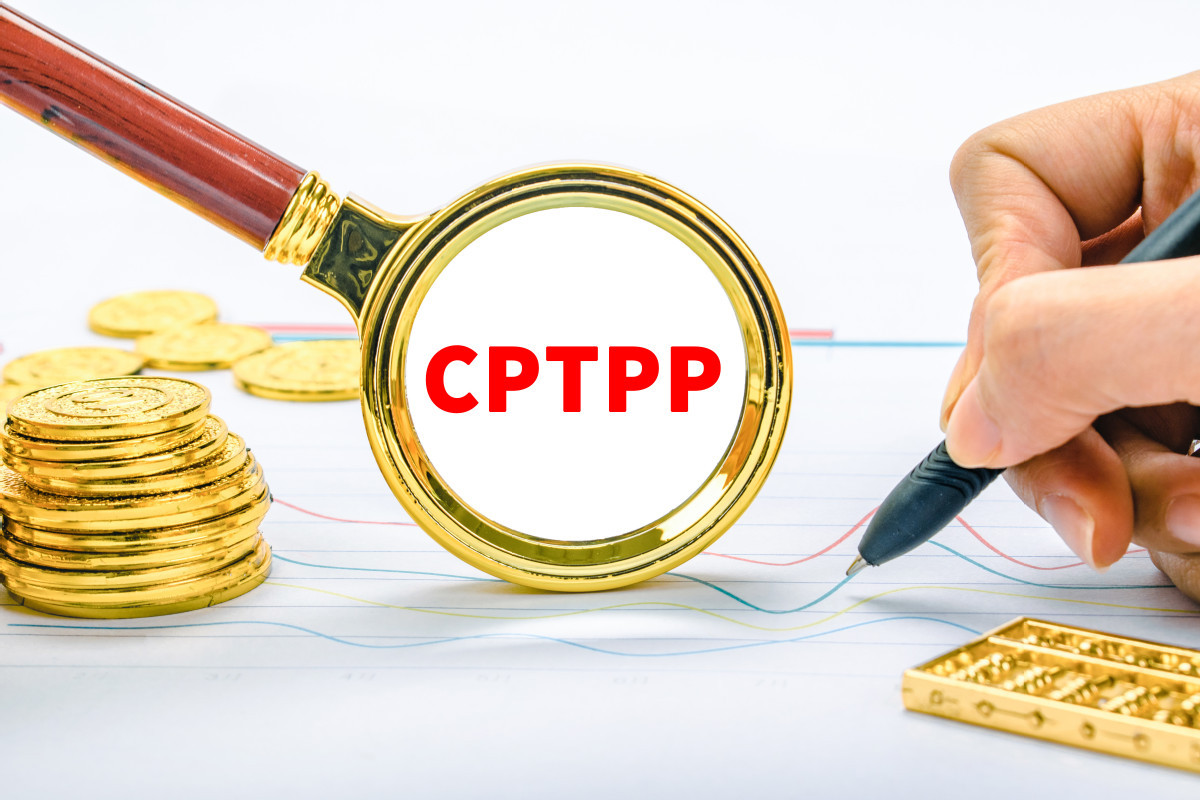 China is ready to enhance technical communication and exchanges with members of the Comprehensive and Progressive Agreement for Trans-Pacific Partnership on issues regarding joining the pact, the Ministry of Commerce said on Thursday.
The country is researching matters related to it joining the CPTPP, Gao Feng, a spokesman for the Ministry of Commerce, said at a regular news briefing.
He made the remarks when asked by reporters about when China would apply for membership after the United Kingdom announced last week that it will formally apply to join the trans-Pacific bloc of countries, with negotiations set to start this year.
The CPTPP, which took effect on Dec 30, 2018, is a trade agreement between eleven countries: Australia, Brunei, Canada, Chile, Japan, Malaysia, Mexico, New Zealand, Peru, Singapore and Vietnam. Their aggregate gross domestic product accounts for 13 percent of the global economy.
"China will actively consider joining the CPTPP to promote economic globalization and regional economic integration in accordance with the requirements for accelerating its new growth pattern," Gao said.
China's annual tone-setting Central Economic Work Conference in December stressed the need to consider CPTPP membership as part of efforts to move forward with reform and opening-up across the board.
Compared with the Regional Comprehensive Economic Partnership agreement, experts said that the CPTPP is an advanced free trade agreement with a higher entry threshold. It provides greater access to the services sector, investment protection and guarantees, more opportunities in government procurement, a facilitative framework for the digital economy and intellectual property protection.
To mitigate the impact of the COVID-19 pandemic and protectionism, China welcomes "any open, inclusive, and transparent regional free trade deals that can help foster economic globalization and regional economic integration, under the rules of the World Trade Organization", said Wei Jianguo, vice-chairman of Beijing-based China Center for International Economic Exchanges.
Together with China, the CPTPP would cover nearly 28 percent of global GDP. The pact, in its current form, generates global income gains estimated at $147 billion annually. If China joined the pact, these gains would more than quadruple to $632 billion, according to projections by the Washington-based Peterson Institute for International Economics.
Chinese membership would bring more of the regional economy under a formalized set of rules driven by multilateral consensus, supporting growth and stability, said Wei Xiaoquan, a researcher specializing in regional economic development at the University of International Business and Economics in Beijing.
"Joining the CPTPP will continue China's policy of opening its markets to the world. One desirable consequence of this is that Chinese firms, including those in services and high-tech industries, would be forced to upgrade their products to compete with world-class firms," he said.
Great opportunities
Business leaders said China's signing of the RCEP and interest in the CPTPP offer great opportunities for global companies to expand their presence in China and its partner economies.
China's CPTPP entry would support the growth of "interregional trade, cross-border e-commerce and related industries", and create a more stable and open investment environment for global companies investing in the Asia-Pacific region, said Johnny Chou, chairman and CEO of Best Inc, an integrated supply chain and logistics services provider in Hangzhou, Zhejiang province.
The company began to see new opportunities from the fast growth of cross-border e-commerce between China and other regions in the Asia-Pacific region a few years ago. It has established service branches in countries and regions such as Japan, Australia and Southeast Asia, and built a logistics network in five countries including Vietnam and Malaysia, which are CPTPP member economies.
Ni Yuefeng, minister of the General Administration of Customs, also said last week that the administration will prepare well for its part in future talks on the CPTPP.