Profits at China's major industrial firms up 20.1% in Dec
Share - WeChat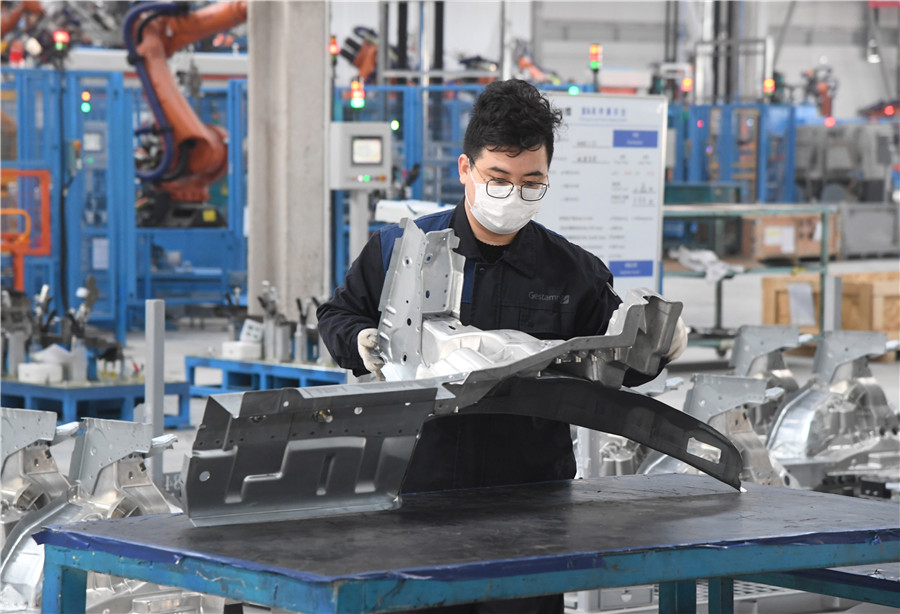 Profits at China's major industrial companies surged 20.1 percent year-on-year to 707.11 billion yuan ($109 billion) in December, official data showed on Wednesday.
The significant gain came after a 15.5 percent growth in November, marking the eighth straight month of growth in a row, according to data from the National Bureau of Statistics.
For the whole year of 2020, annual profits at China's major industrial firms, those with annual revenue of at least 20 million yuan, rose 4.1 percent year-on-year to 6.45 trillion yuan.
China's economy has staged an impressive recovery from the COVID-19 pandemic with a 2.3 percent GDP growth in 2020, becoming the only major economy to achieve positive growth last year.
Zhu Hong, a senior statistician with the bureau, attributed the strong profit gains last year to the accelerated industrial production and sales.
The country's total added value of industrial enterprises above a designated size grew 2.8 percent on a yearly basis in 2020, and their sales revenue surged 0.8 percent last year, NBS data showed.
Among the 41 industries surveyed, 26 sectors saw a year-on-year increase in total profits last year, up from 21 sectors in the first three quarters in 2020.
According to Zhu, the rebound in last year's industrial profit growth was mainly aided by the manufacturing sector, which posted 7.6 percent growth on a yearly basis.