Xi calls for multilateralism to fight pandemic, recession
Share - WeChat China's plans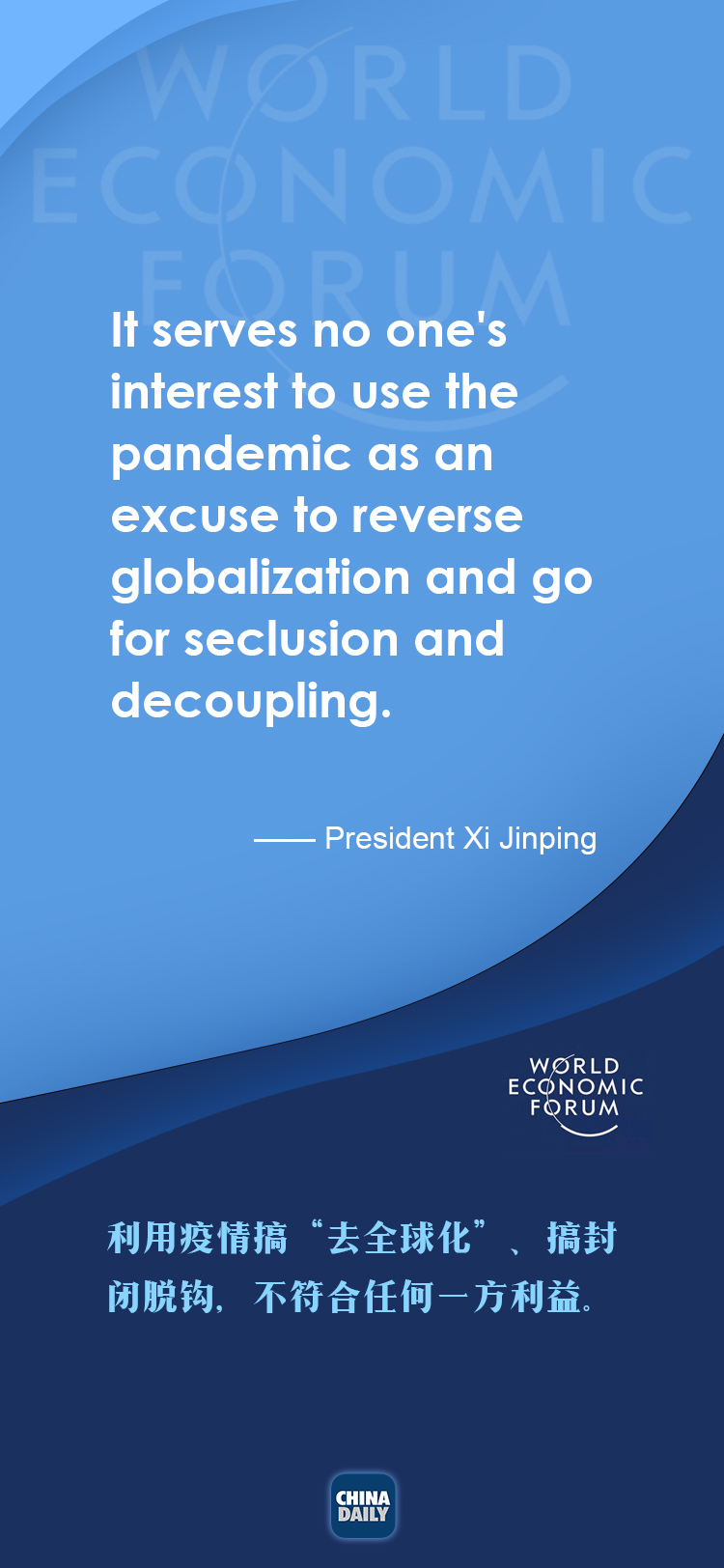 1. China will continue to take an active part in international cooperation on COVID-19
China will continue to share its experience with other countries, do its best to assist countries and regions that are less prepared for the pandemic, and work for greater accessibility and affordability of COVID vaccines in developing countries.
2. China will continue to implement a win-win strategy of opening-up
It serves no one's interest to use the pandemic as an excuse to reverse globalization and go for seclusion and decoupling.
3. China will continue to promote sustainable development
China must step forward, take action, and get the job done when the interests of all humanity are at stake.
China is taking concrete actions to uphold multilateralism and contributing to protecting our shared home and realizing the sustainable development of humanity.