Xi calls for multilateralism to fight pandemic, recession
Share - WeChat 2. Intl governance based on rules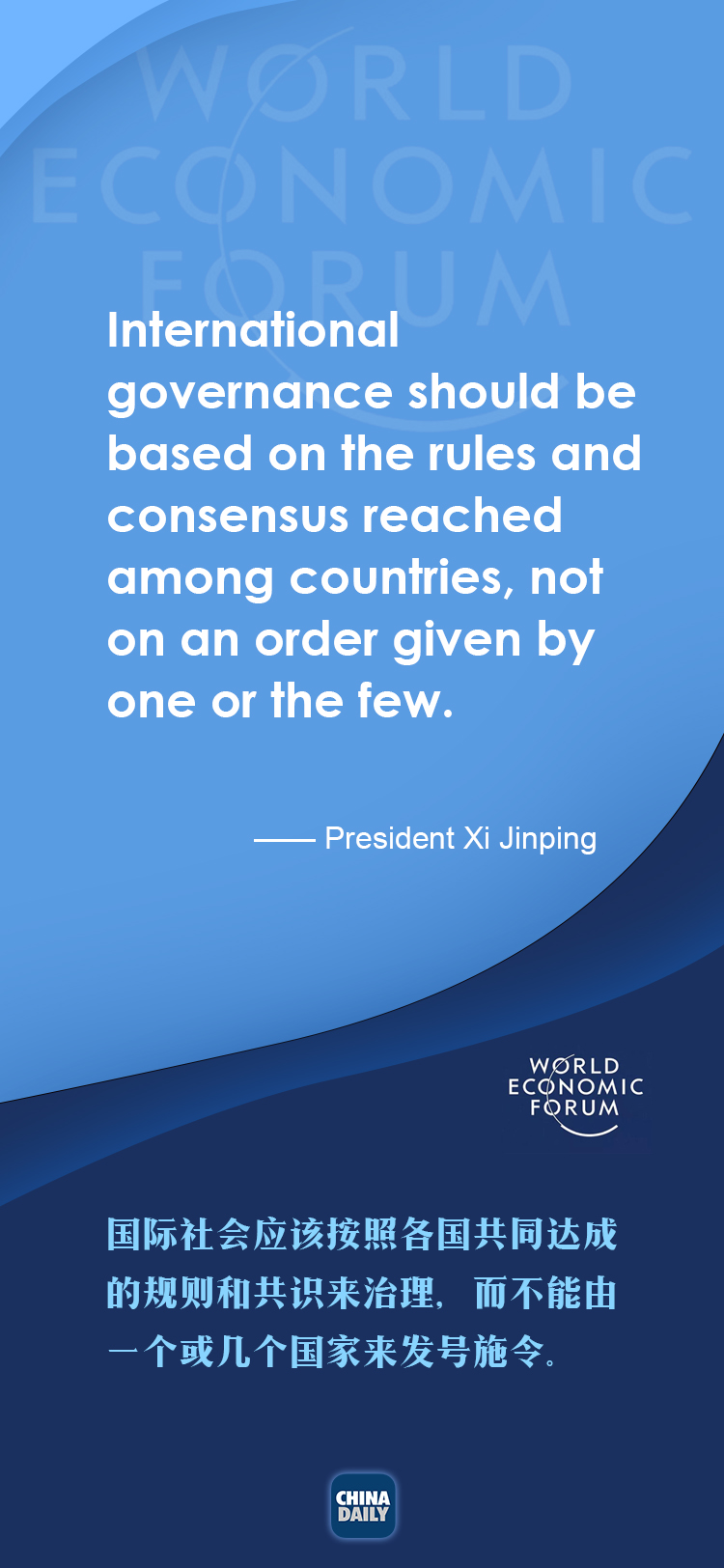 The strong should not bully the weak. A decision should not be made by simply showing off strong muscles or waving a big fist.
Multilateralism should not be used as a pretext for acts of unilateralism. Principles should be preserved and rules, once made, should be followed by all. 'Selective multilateralism' should not be our option.
3. Fair competition
History and reality have made it clear that the misguided approach of antagonism and confrontation, be it in the form of cold war, hot war, trade war or tech war, will eventually hurt all countries' interests and undermine everyone's well-being.
It is important for the international community to stick to the concept of cooperation based on mutual benefit and guarantee the equal rights to development for all countries.
We should advocate fair competition, like competing with each other for excellence in a racing field, not beating each other on a wrestling arena.
4. Looking to the future
The world is undergoing changes unseen in a century, and now is the time for major development and transformation.
We need to reform and improve the global governance system on the basis of extensive consultation and consensus-building.