Shijiazhuang maintains strict infection prevention measures against COVID-19
Share - WeChat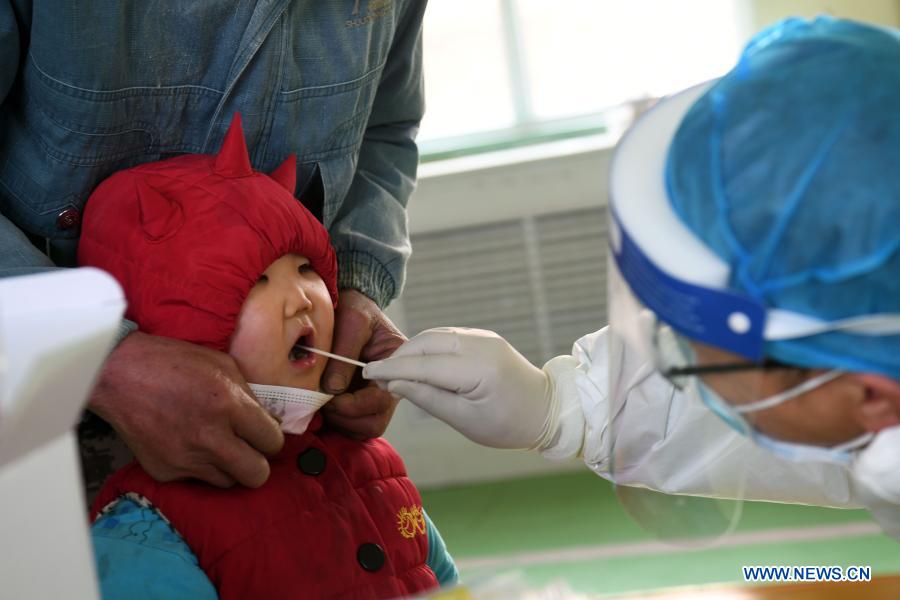 As new COVID-19 cases in Shijiazhuang, North China's Hebei province have decreased, the city still maintains strict measures to prevent any possible infections, such as residents in high and medium-risk areas remaining at home for self-quarantine, and thorough disinfection citywide.
Controlling measures will be adjusted according to the time and situation, Vice-Mayor Meng Xianghong said on Sunday night during a news conference.
Three medium-risk areas in Shijiazhuang were designated low risk for virus infections on Sunday morning. So far, low risk counties in the city have started resuming normal work and life.
As of Sunday, disinfection for households in more than 60 communities and villages in Gaocheng district and Xinle city, Shijiazhuang's two high risk areas for virus infection, have been completed, Meng said.
Shijiazhuang, the worst-hit city by coronavirus cluster infections in Hebei province, detected five new local confirmed cases and an asymptomatic carrier by midday on Sunday, changing its total number of reported confirmed cases to 847 and asymptomatic carriers to 90 under medical observation, she said.
Shijiazhuang residents who are now overseas or out of the area are advised to stay where they are and not come back during Spring Festival, which falls on Feb 12 this year, Wang Hong, head of the Foreign Affairs Office of Shijiazhuang Municipal Government, said at the conference.
"If they do need to come back, they will receive a 14-day centralized quarantine first at the city where they land, then a 7-day centralized quarantine after returning to Shijiazhuang, and a 7-day self-quarantine at home," Wang said.