Low-risk areas in Shijiazhuang resume work
Share - WeChat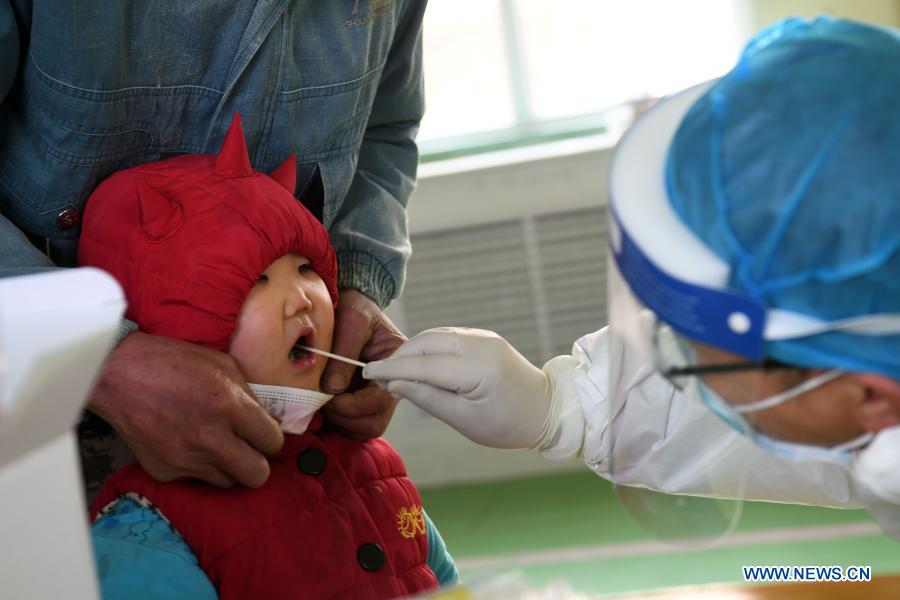 Starting today, 10 places designated low-risk areas for coronavirus infections in Shijiazhuang, Hebei province, will orderly resume normal life and work paused for more than 15 days due to the new cases hitting the city since earlier this year.
The places include Jinzhou city and counties of Lingshou, Jingxing, Yuanshi and Zanhuang, where no new infections have been detected, according to a notice released by the city's anti-virus organ.
However, people in these places are still restricted from traveling to outside areas to prevent cross infections, while other places in Shijiazhuang will stay in the state of lockdown.
Hebei detected 15 new local confirmed COVID-19 cases and no asymptomatic carriers on Friday, the Hebei Health Commission reported on Saturday morning.
This is also the first time no asymptomatic carrier was identified according to the province's daily reports since Jan 3, the second day after the epidemic started.
The province also discharged 16 local COVID-19 patients and 23 asymptomatic carriers from hospitals and medical observation who had recovered on Friday, increasing the total recoveries to over 100 since Jan 13, when the first recoveries were discharged.
Among the new cases, 11 are in Shijiazhuang, one of whom was previously diagnosed as an asymptomatic result, and the rest are in Xingtai.
Among the new cases in Shijiazhuang, 10 are from Gaocheng district, the worst hit place in the city, and were already in centralized quarantine centers or hospitals before testing positive, based on their movement information disclosed by local authorities.
The remaining one tested positive for the coronavirus on Friday. The 22-year-old man lived at a dormitory in Chang'an district and had worked at a local hotel and another place from Jan 4 to Jan 18.
After accounting for new infections and recoveries, the province now has 834 COVID-19 patients in treatment and 120 asymptomatic carriers under medical observation, the commission said.
Among the COVID-19 patients, 10 are in acute condition and 32 with severe symptoms, it said.
The province has reported new cases for 21 consecutive days since this new outbreak of COVID-19 started at the beginning of the year.