Shanghai identifies second medium-risk area
Share - WeChat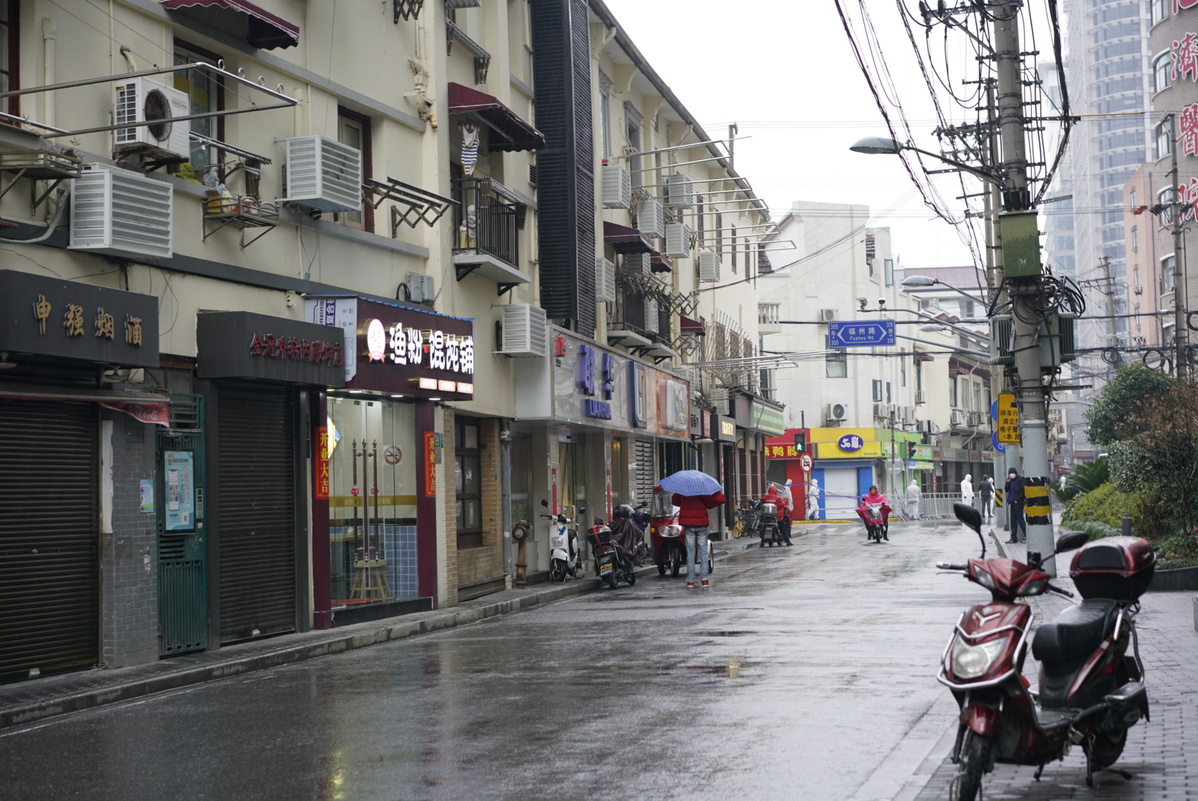 The Salvo Hotel Shanghai in the municipality's downtown Huangpu district became the city's second medium-risk area after six locally transmitted cases of COVID-19 were reported on Thursday, the city government announced on Friday.
The third and sixth cases work at the hotel, and the fifth case, who traveled to Shanghai from other regions in the country, resided there, Wu Jinglei, director of the Shanghai Municipal Health Commission, said at a municipal news briefing.
On Thursday, the district's Zhaotong Road residential neighborhood, where the first three confirmed cases live, was designated a medium-risk area. The hotel is located about 200 meters away from the residential neighborhood.
The first case, a 56-year-old man, is a logistics worker at the Shanghai Cancer Center Affiliated with Fudan University in Xuhui district. Contact tracing for this individual led to the discovery of another two cases – a 48-year-old female friend and a 53-year-old neighbor who works at the west branch of Renji Hospital Affiliated with Shanghai Jiao Tong University Medical School in Huangpu district.
Further contact tracing led to the discovery of the next three cases. The fourth case is a relative of the second case.
Wu said that the six patients are considered mild cases and are currently in stable condition.
As of midday Friday, 112 close contacts related to the six cases have been identified and placed under quarantine, with none testing positive in their first nucleic acid test. The 234 individuals who were in close contact with these close contacts have also been identified and quarantined. Thus far, 205 of these individuals have tested negative for the virus.
More than 15,900 relevant individuals have been screened and all nucleic acid test results have been negative.
Wu also said that the two confirmed cases that worked at hospitals had not received COVID-19 vaccines. He said roughly 180,000 hospital workers, including doctors, nurses, medical technicians, and logistics workers, have been inoculated in Shanghai.
"A total of 840,000 individuals working in high-risk job positions in Shanghai, including medical institutions, have been vaccinated," Wu said.
Zeng Qun, deputy director of the Shanghai Municipal Civil Affairs Bureau, said that the city's fight against the virus' spread over the past year has proved that epidemic prevention and control in such ungated old communities can be successful.
"For the upcoming Spring Festival, we're requesting that grass-root government workers check the potential travel plans of their residents and if they are expecting visitors from outside of Shanghai," Zeng said.
According to Wu Wenyan, deputy director of the Bund police station, about half of the more than 1,800 residents from the Zhaotong Road residential neighborhood were transferred to designated hotels for quarantine on Thursday owing to their limited living condition for 14 days in the old buildings featuring inefficient living facilities, such as separate bathrooms. The other half will be transferred by Friday.
Wu noted that some of the elderly residents were transferred to quarantine places with medical facilities due to concerns for their safety. Authorities have also permitted several small-sized pets to be with their quarantined owners.
"This is the first time that Shanghai is dealing with a community lockdown in such a manner that residents are transferred to hotels, but the process has been smooth. The residents have been very cooperative with the police officers and grass-root workers about the transfer," said Wu.
A China Daily reporter saw that all shops within the cordon around the medium-risk area have been closed.
"Since the lockdown of the Zhaotong Road residential neighborhood, passenger flow on Fuzhou Road has been reduced by more than half. Life has not been affected too much and I saw workers doing disinfection jobs," said a resident surnamed Han, who lives on Shanxi South Road and works in a silk goods store on Fuzhou Road – both not far from the cordoned off area.
"But store sales have dropped from nearly 2,000 yuan ($309) on an average day to zero for both yesterday and today."