Suez to ramp up business in China amid the green push
Share - WeChat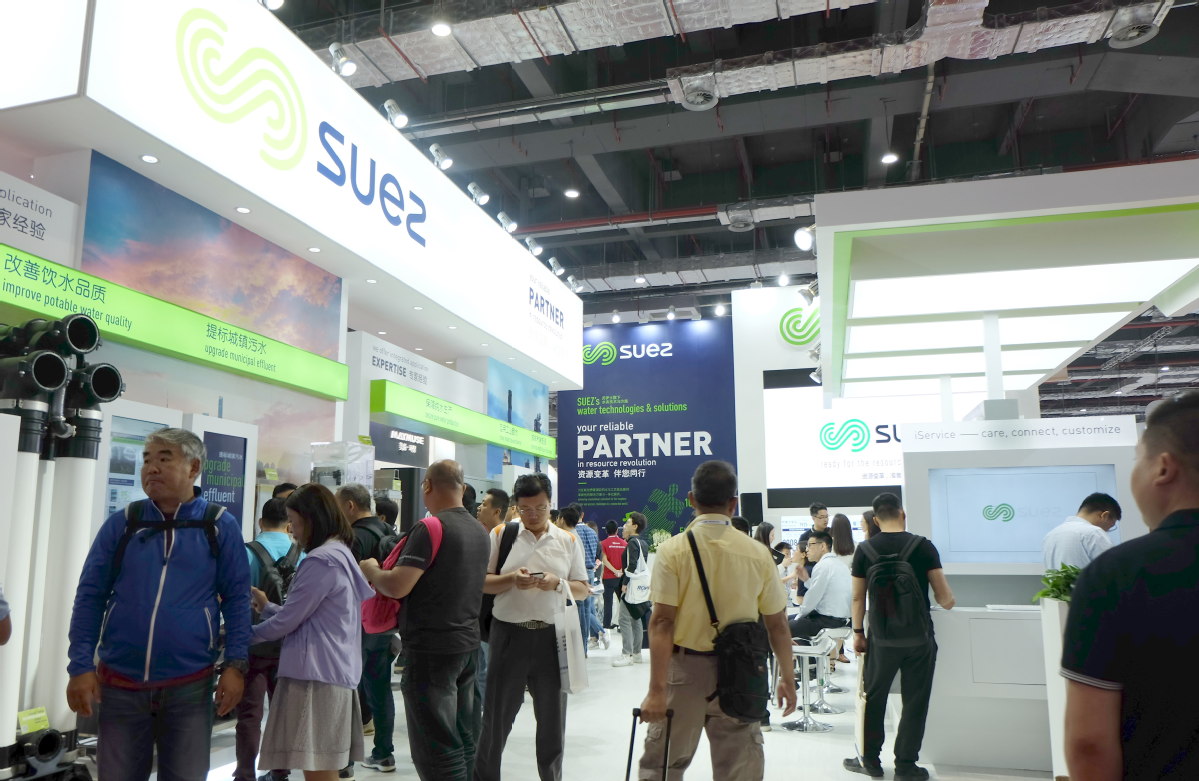 Leading environmental services company keen to help country meet its objectives
Suez, one of the world's leading water and waste management services companies, plans to further expand its presence in China in the environmental services sector including plastic recycling, water and waste management services.
China will remain a magnet for foreign investment this year, and the company's main business will aid the country's transition to a low-carbon economy, demonstrating its commitment to developing a long-term strategic partnership with China, said Steve Clark, CEO of Suez Asia.
The company recently acquired a non-controlling stake in NWS Holdings Ltd to enhance its scale and presence in China-a key growth market that has been a strategic priority for many years.
"For more than 45 years, Suez, with a strong partnership culture and unique know-how, has been developing its innovative and high value-added solutions in Asia to support sustainable urban development in the region," said Bertrand Camus, CEO of Suez.
According to Clark, there is significant potential to expand its scale in the Chinese market, leveraging its proprietary technology and innovative solutions to drive growth in the region.
"China is a market we first committed ourselves to 45 years ago, and there's no doubt that China will remain the strongest growth market of the group. We are committed to continue investing and developing in the Chinese market, with local partners, toward a positive impact on the climate," he said.
Clark added that the company will continue investing in the solid waste and wastewater treatment sectors in China to help cities and industries manage their resources smartly and sustainably.
In addition to the waste management business in Shanghai and Jiangsu province, Suez will expand its business in provinces including Shandong and Anhui, and the Guangxi Zhuang autonomous region to further the company's footprint in the future, Clark said.
By the end of 2022, China will ban the use of non-degradable plastic bags in all built-up areas of cities above the prefecture level, as well as in counties in coastal provinces.
Star-level hotels and restaurants across the country will also no longer provide disposable plastic products, as avoiding plastic waste is an important part of China's ambition to improve the environment.
China's pledge to hit peak emissions before 2030 and achieve carbon neutrality by 2060, according to Clark, has provided multinational corporations many opportunities to introduce global expertise and solutions to support China in reaching its ambitious environmental goals.
Li Li, research director for the energy sector at energy consultancy firm ICIS, said the growing size of the Chinese market will encourage multinational companies to continue investing in China for long-term success.
"We are keen to apply our global expertise and technology to the Chinese context to help local authorities and industrial clients develop innovative solutions to climate change and sustainable resource management," said Clark.
In implementing the group's 10-year global strategic plan-"Shaping Suez 2030"-Suez is determined to increase by 50 percent its investment in research and development, innovation and digitalization by 2023, in order to bring more innovative and customized solutions to help China, as well as economies involved in the Belt and Road Initiative, to achieve their ambitious environmental goals.
Clark said he believes China will be a major market in environmental protection-related business in the coming 10 to 15 years.