Han Dejun's double-double lifts Liaoning over Shenzhen in CBA
Share - WeChat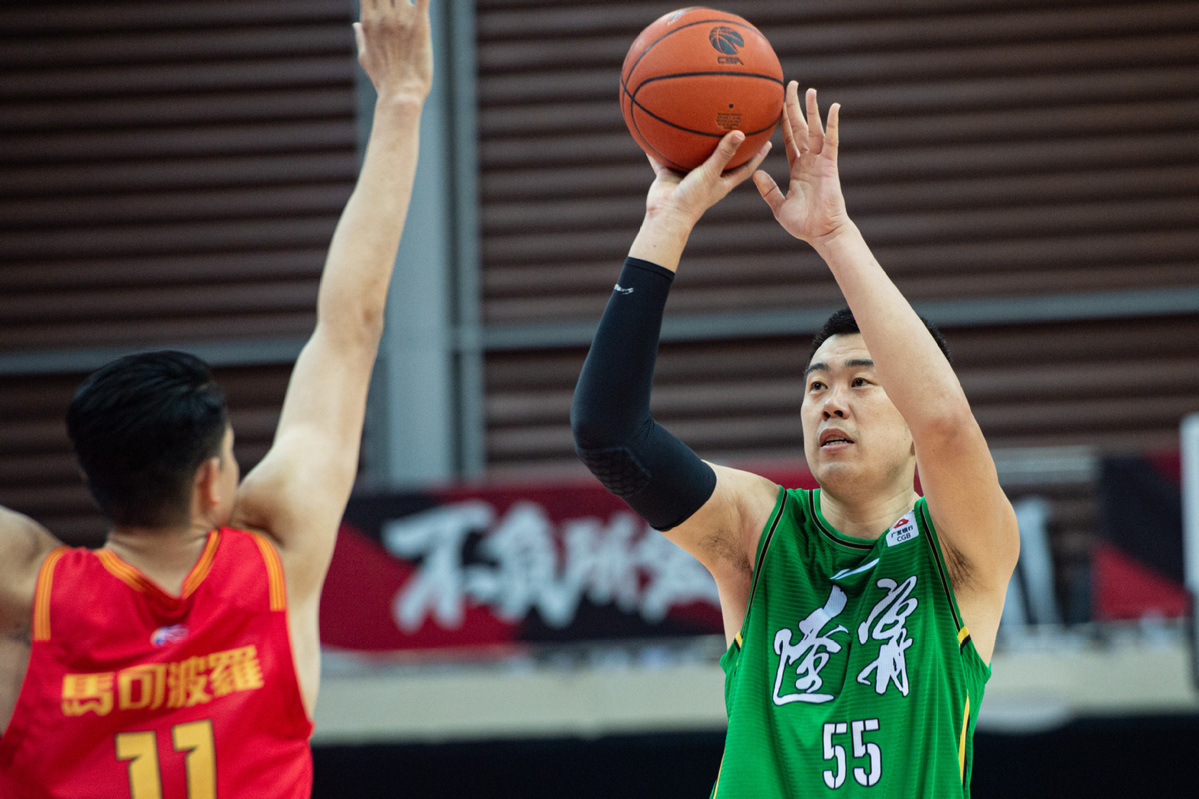 ZHUJI, China - Han Dejun had 30 points and 14 rebounds as his Liaoning Flying Leopards easily defeated the Shenzhen Aviators in the Chinese Basketball Association league (CBA) here 117-104 on Thursday.
As one of the season's title favorites, Liaoning built a commanding early lead with a barrage of inside offenses. Shenzhen trailed 20-31 in the first quarter. Both had a tight second period, seeing Liaoning led 57-46 at half time.
Shenzhen cut the deficit to eight in the midway of the third quarter, but never seemed like a serious threat to overtake Liaoning. Askia Booker led Shenzhen with 22 points and Gu Quan added 19.
Besides the double-double, Han was 13 for 13 in field goals. Guo Ailun of Liaoning scored a game-high 31 points, plus 12 assists and six rebounds.
"Shenzhen are stronger than before, and we made adequate preparations before the clash," said Liaoning's head coach Yang Ming.
"I am not happy about our young players tonight, because they don't have a good fighting spirit," Yang added.
After snatching the victory, Liaoning has pocketed five wins consecutively in CBA. On Saturday, Liaoning will face the Guangzhou Loong Lions.