Shijiazhuang suspends major transport links with outside amid surging cases
Share - WeChat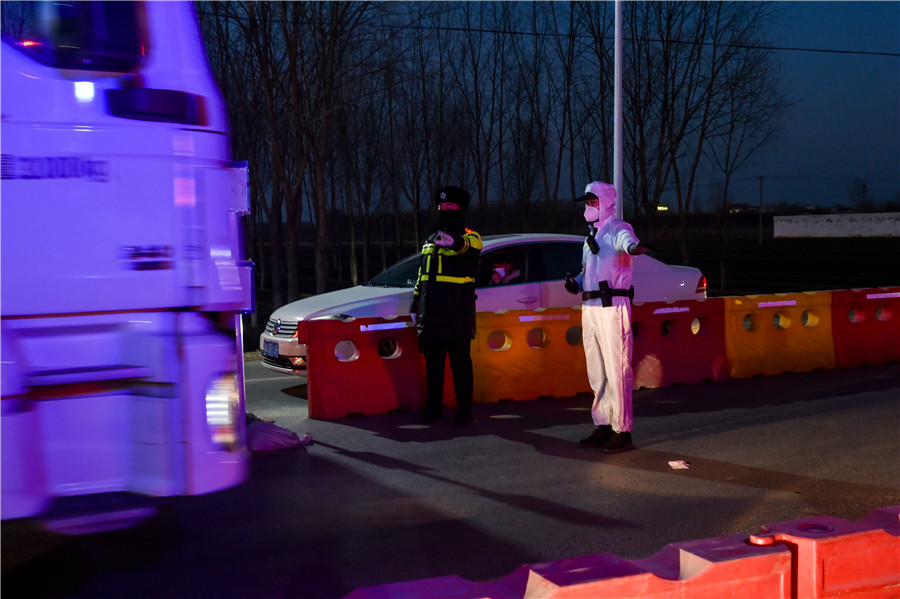 Latest updates on COVID-19 outbreak in Hebei province:
- Train tickets to Beijing halted in some Hebei cities.
- Residents are urged to delay or cancel weddings to prevent infections.
- Gaocheng district in Shijiazhuang became a high-risk area for COVID-19 infection.
- Shijiazhuang has suspended major transport links with outside and started a citywide testing campaign.
- An expert panel led by Ma Xiaowei, head of the National Health Commission, has arrived in Hebei to curb the outbreak.
- All kindergartens, primary and secondary schools in Shijiazhuang suspend face-to-face classes starting from Wednesday.
- Province entered a "state of war" against virus.
Shijiazhuang in North China's Hebei province has suspended major transport links outside city to lower the risk of virus spread, as confirmed COVID-19 cases in the city continued to surge.
The suspended methods of transport include long-distance buses, shuttle buses between an international airport and its downtown center and neighboring areas, as well as expressways.
Shijiazhuang Passenger Terminal Station, a major center for cross-city buses, will stop operations on Wednesday and all tickets bought for buses between Jan 1 and Jan 16 will be refunded, according to its notice.
Many expressways that cross Hebei have also closed their entrances.
Passengers taking trains or flights in Shijiazhuang should present a negative nucleic acid test result conducted within three days of departure.
Ticket sales for trains bound for Beijing from Shijiazhuang, Xingtai, and some other cities in Hebei have been halted.
Hebei province reported 20 confirmed COVID-19 cases and 43 asymptomatic carriers on Wednesday, all locally transmitted, according to the provincial health commission.
Among the new confirmed cases, 19 are in Shijiazhuang, Hebei's capital city, and five were asymptomatic carriers reported before. Among the 43 new local asymptomatic cases, 41 are in Shijiazhuang.