Writing community with a shared future
Share - WeChat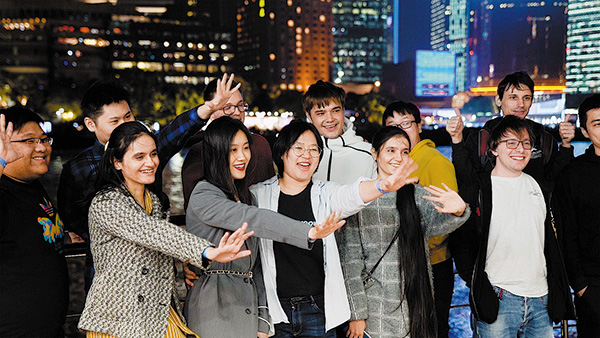 Almas Ilyas, a Pakistani, would never have imagined she could finish reading a novel that has more than 400 chapters. But she did. And by the time she finished reading a translated Chinese novel online, the experience opened up a whole new world of opportunities for her.
Briton Jack Garden Shawn has read such voluminous Chinese novels a few times and says he now does not feel like reading anything that has less than 1,700 chapters. He has no dearth of choices online.
The latest report on China's online literature scene, released by the China Audio-video and Digital Publishing Association on the fourth China Online Literature Plus Conference in September, says that 3,452 original Chinese titles had been translated into foreign languages by 2019; that includes 1,700 titles in English on the sector's leading website Webnovel.
At 1,500 English words per chapter, each novel Shawn picks up has at least 2.5 times the number of words in the seven-volume Harry Potter series, and nearly 10 times that in James Joyce's tome Ulysses.
The astronomical number of chapters in typical Chinese online novels is one of the first "wow" factors for readers outside China. Online literature has been developing for more than two decades in China and readers are accustomed to its length and have embraced it. They enjoy the fact that many of the novels have been adapted into television dramas, films, games and animations. Some have even been serialized on Netflix.
Now the online literature is finding takers overseas. According to the China Audio-video and Digital Publishing Association, the number of overseas readers of Chinese online literature reached 32 million toward the end of 2019.
Both Ilyas and Shawn are avid readers of literature online on this new medium that gets updated daily, is interactive between the creators and readers, and often offers, in Shawn's words, "an experience of growing with the main character". Not satisfied with just reading, both Shawn and Ilyas felt the urge to write stories of their own.
When the first chapters of their English-language work were uploaded on Webnovel, which is managed by a Chinese company called China Literature Corp, their writing spread wings and changed their lives by fetching them enough money to support their decision to quit their full-time jobs.
Most Popular