Maintaining China's solar flair
Share - WeChat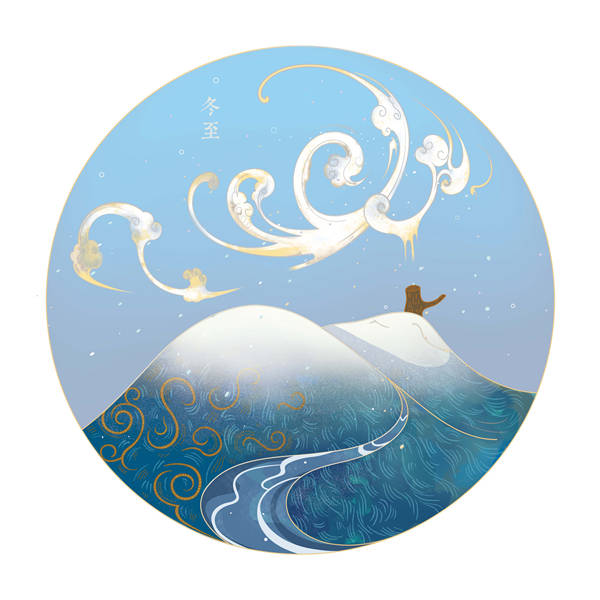 A new alliance will promote the cultural heritage of the ancient 24-term calendar.
A Chinese idiom goes: "birth in spring, growth in summer, harvest in autumn, and storage in winter", which shows Chinese people's understanding of time and the pattern of agriculture. They also divided the year into 24 solar terms which make up the traditional Chinese lunar calendar, and used the 24 solar terms to guide not just agricultural activities, but their daily life.
"The 24 solar terms are a knowledge system about time, summarized by ancient Chinese people through observing the annual motion of the sun. Born in China several thousand years ago, they contain the philosophical thought of doing things in tune with the times, and show Chinese people's desire to achieve harmony with nature," Yu Kangzhen, vice-minister of agriculture and rural affairs, said during a meeting at China Agricultural Museum on Dec 19.
The event also hosted the announcement of the establishment of the Twenty-four Solar Terms Protection and Inheritance Alliance as an unincorporated organization to protect and inherit cultural heritage associated with the calendar.
Initiated by China Agricultural Museum, 51 other institutions joined the alliance, including research institutions, representative communities, museums and media.
In 2006, the 24 solar terms were listed as a national-level intangible cultural heritage in China, and they were added to the UNESCO's intangible cultural heritage list in 2016.
Sui Bin, director general of the alliance, said: "Since the 24 solar terms achieved recognition from UNESCO, protection and promotional work pertaining to them flourished. Scholars conducted more research, gave lectures and wrote books. Institutions organized more seminars and exhibitions, and companies promoted more cultural and creative products. They all paved the way for the establishment of the alliance.
"We came up with the idea to establish the alliance when we applied the terms to be listed by UNESCO, and received positive responses from many other institutions. We want to promote and protect traditional culture, as well as develop it in a creative way, through our joint efforts."
Ten representative communities joined the alliance, and they introduced their projects to promote culture related to the 24 solar terms.
Neixiang county, Henan province, has a history giving a performance of dachunniu ("beating the spring cow") to celebrate the beginning of spring, which also means start of spring plowing.