First unit of new power facility in Jiangxi starts
Share - WeChat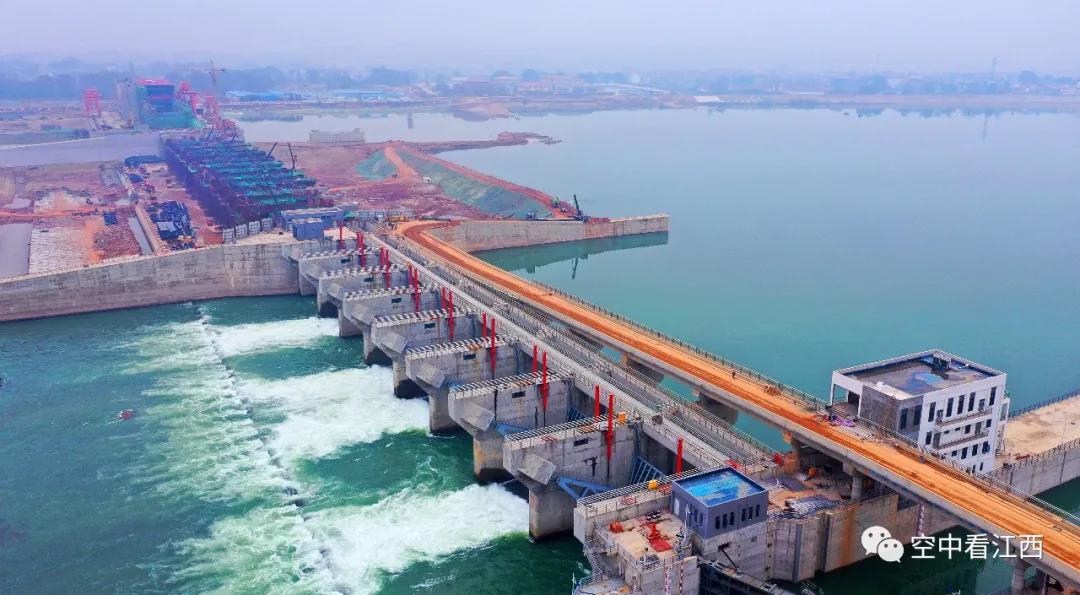 The first unit of the Jinggangshan Navigation and Power Hub Project on the Ganjiang River in Jiangxi province has started electricity generation, achieving the three goals of "navigation, water storage and power generation", its operator China State Construction Engineering Corp Ltd said.
The project was developed and constructed by Jiangxi Provincial Port & Waterway Construction Investment Group Co Ltd, with contract work undertaken by China Construction Fifth Engineering Bureau.
The dam is located in Wan'an county, Ji'an, Jiangxi province. It is one of the key construction projects of the 13th Five-Year Plan period (2016-20) in the province. It is a large-scale navigational and power hub project with a focus on shipping and power generation.
With a total investment of 4.56 billion yuan ($697.7 million), the project work started on Aug 25,2017 and is scheduled to be fully completed by the end of 2021.
After the first unit performed successful trials, it was officially merged into the Central China Power Grid and put into commercial operation.
"Talent and technology were the most challenging problems for us as this was a brand new hydropower project and construction has strong seasonality," said Dai Lianghui, deputy head of the project. "But we managed this problem pretty well by introducing excellent talent from outside."
Through the 220-kilovolt power supply line, clean energy is continuously supplied to thousands of households and industrial and mining enterprises, thereby helping to build a harmonious society and develop local economy.
The project installed six bulb tubular turbine generators with a single unit capacity of 22.167 megawatts. The total installed capacity of the hydropower station is 133 MW.
The estimated average annual power generation is 500 million kilowatt-hours. Hydropower rather than thermal power could mean the plant saves about 60,000 metric tons of standard coal each year and reduces smoke and dust emissions.
Every 10,000 tons saved will help optimize the energy structure, promote green development and build an environmentally sound society.
The Jinggangshan project has a storage capacity of 292.8 million cubic meters of water. It has enabled the Ganjiang river to reach Level III standard, which will effectively reduce the cost of cargo transportation and further leverage the advantages of Ganjiang water transport to connect to the trunk river and the East China Sea.