Reform to shift State firms' focus to key biz
Share - WeChat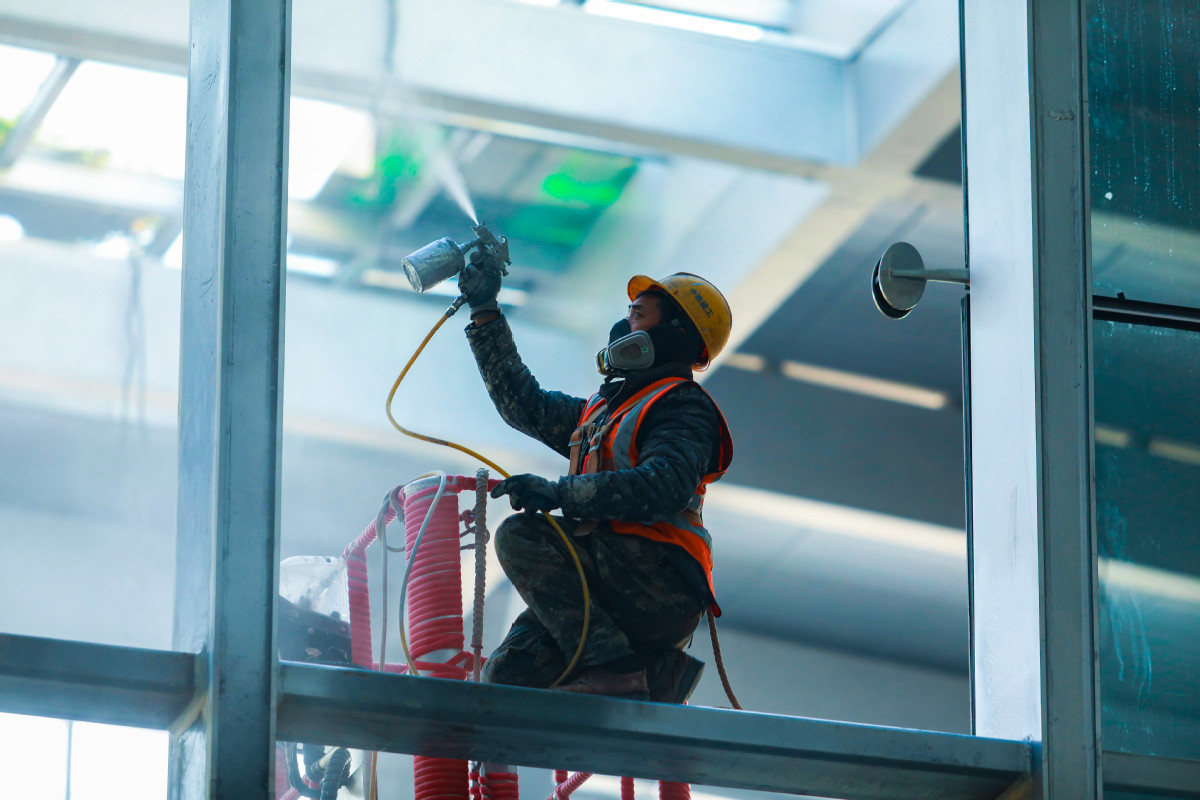 Core competitiveness, market-oriented approach, mixed ownership in spotlight
China will continue to steadfastly implement the 2020-22 action plan for the reform of State-owned enterprises and pave the way for more productive collaborations between SOEs and private companies in 2021, the country's top State asset regulator said.
The country's 14th Five-Year Plan will start in 2021. SOEs will focus on their main responsibility and business, develop sound market-oriented operating mechanisms and increase core competitiveness next year, said Hao Peng, chairman of the State-owned Assets Supervision and Administration Commission of the State Council.
The three-year action plan for SOE reform is part of the central authorities' efforts to boost productivity and make corporate giants more marketized, Hao said.
The country will also encourage more SOEs to collaborate with private companies to increase China's economic growth momentum, he said at the commission's meeting in Beijing last week.
To ensure all these works are conducted smoothly, the task of relieving SOEs of their obligation to undertake social programs has been completed this year.
Greater efforts will be made in fostering mixed ownership of businesses hitherto owned by SOEs, thus strengthening the modern corporate structure.
SOEs need to make continual efforts to achieve higher quality and efficiency, sharpen core competitiveness and strengthen dynamism for sustained growth, in order to play their role in underpinning the national economy better, he said.
The government will continue to unswervingly consolidate and develop the public sector, and encourage, support and guide the private sector, said Hao, adding that SOE reform needs to achieve higher quality and efficiency, help facilitate deeper cooperation in the industrial and supply chains and enhance SOEs' core competitiveness.
Under new government policies, market access will continue to be broadened for private companies. Power grid operators will accelerate the process of spinning off competitive operations such as equipment manufacturing. Oil and gas infrastructure will be made equally accessible to all businesses regardless of types of ownership.
Private companies will be supported to participate in the construction of major railway projects and have more access to key national research infrastructure, especially those managed by SOEs. Accreditation of national-level technology centers in private companies will be accelerated.
"SOEs will be supported in enhancing basic research and innovation, advancing research in critical technologies and vigorously promoting entrepreneurship and innovation over the next five years," said Peng Huagang, secretary-general of the SASAC.
By enabling SOEs to divest some of their non-core business units, they will be encouraged to sharpen their focus on growing their main business, Peng said. The government will continue to encourage SOEs to build more key infrastructure and manufacturing projects in the country and partner economies involving in the development of the Belt and Road Initiative over the next five years.
A shining example of that strategy comes from China Railway Group Ltd, known as CREC, which announced this week that it has completed all the main construction work at Xiong'an Railway Station, the rail traffic hub of the Xiong'an New Area-China's new landmark economic zone.
As an essential part of a city, the intelligence of buildings and infrastructure facilities is key to developing future smart cities. Smart technologies have been adopted in the station for information sharing and unified management, said Wu Yadong, chief engineer for the Xiong'an station project from China Railway Construction Engineering Group, an arm of CREC.
"Architectural concrete requires a high proficiency of construction to ensure the effectiveness of the building. The project model has been constructed dozens of times so that the waiting room in the station can be built as a whole with beauty and aesthetic value," he said.
Another SOE involved in building key infrastructure is CCCC Tianhe Mechanical Equipment Manufacturing Co, a unit of Beijing-based China Communications Construction Co Ltd. The SOE reported on Monday that it had excavated more than 200 meters of tunnels via using its self-developed tunnel-boring machine, or TBM, in the construction of a 22-kilometer-long expressway tunnel, the longest of its kind in China, at Shengli Tunnel project in the Tianshan Mountain area in the Xinjiang Uygur autonomous region.
Shengli Tunnel is part of a freeway linking the regional capital Urumqi with Yuli county. The construction of the six-year project is expected to complete in 2025.
Instead of the blasting method, engineers have adopted a number of alternative measures to improve efficiency of the winter construction work, as the project passes through a cold and high altitude zone, with harsh climate and geological conditions, said Li Baolong, CCCC Tianhe's site manager for the Shengli Tunnel project.