Anti-monopoly probe launched against Alibaba
Share - WeChat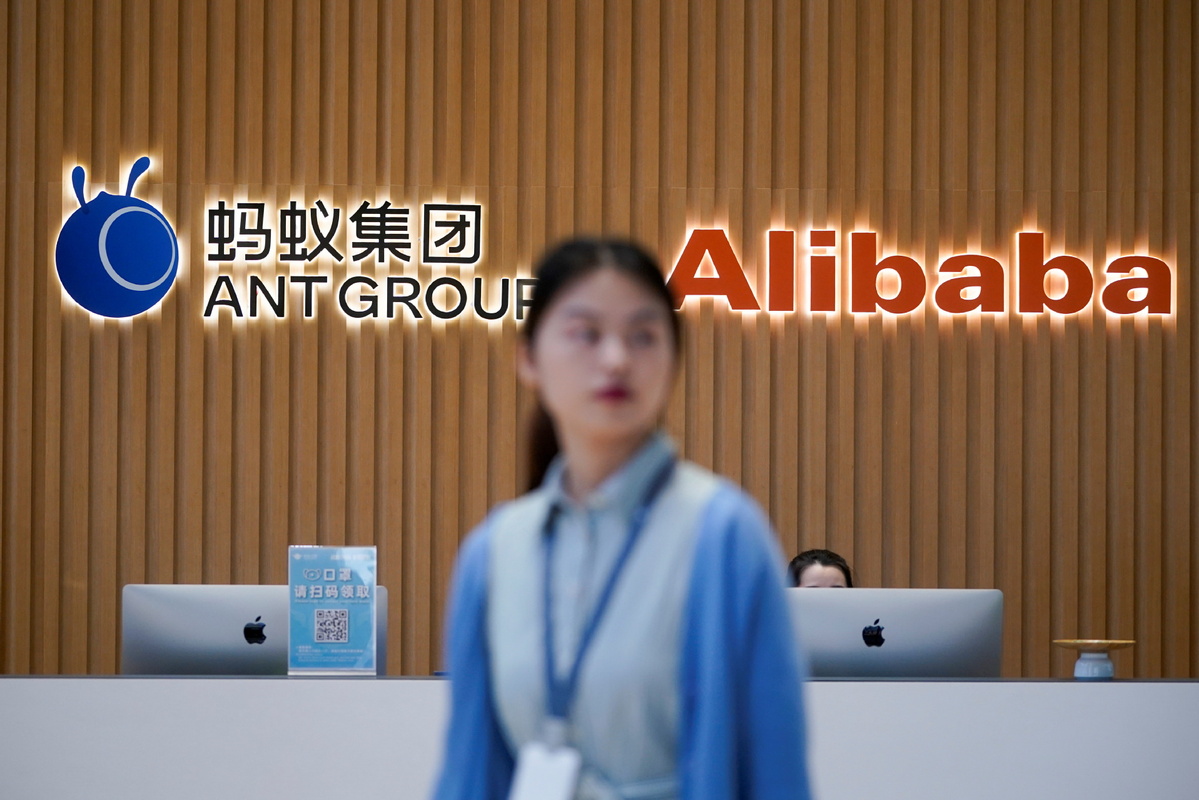 Authorities aim to better regulate online economy, guide its healthy development
Chinese authorities have officially opened an anti-monopoly probe into e-commerce giant Alibaba Group and will summon its affiliate Ant Group for a meeting about financial regulations, the latest moves to strengthen antitrust practices and prevention of the "disorderly expansion of capital".
The State Administration for Market Regulation has launched an investigation into Alibaba for alleged monopolistic conduct, including implementing an "exclusive dealing agreement", Xinhua News Agency reported on Thursday.
The issue largely refers to the company's practice of forcing merchants to choose either Alibaba's platform or its rival site to sell their products instead of being eligible to work with both, potentially crowding out competitors.
In a statement on Thursday, Alibaba said it will actively cooperate with the investigation, and the operation of the company's businesses currently remain normal.
Meanwhile, financial regulators, including the central bank and the banking and securities watchdogs, will summon Alibaba's financial technology arm Ant to a meeting to regulate the operation and development of its financial business, the People's Bank of China said on Thursday.
Ant said it had received the notice of the meeting and pledged to "seriously study and strictly comply with all regulatory requirements and make full efforts to fulfill all related work".
Alibaba's Hong Kong-listed stocks plunged 8.13 percent on Thursday.
Overshadowed by the Alibaba investigation, other internet majors such as Tencent, JD and Meituan all saw their shares tumble on the same day.
With market resources concentrating on leading companies, certain "risks and hidden dangers" have surfaced in the development of the online economy, according to a commentary in People's Daily on Thursday.
"Anti-monopolism is an international practice, which is conducive to protecting fair competition and innovation in the market and safeguarding consumer rights," the newspaper said, adding that the investigation does not imply a change of attitude toward encouraging and supporting the online economy.
"Rather, it's precisely for the purpose of better regulating and developing the online economy, and guiding and promoting its healthy development with the hope that it stands to make a bigger contribution to China's high-quality economic development."
The overriding goal of anti-monopolism is not aimed at "clamping down on one internet giant and fostering the other", but rather safeguarding the interests of small and medium-sized businesses that bank on these internet platforms, said Xue Jun, a professor of law at Peking University and director of the university's E-Commerce Law Research Center.
"Through the series of actions, we really need to hear the voices of smaller merchants, who essentially form the backbone of the stability of the economy and people's livelihoods," he said.
Ant's massive initial public offering was suspended in early November just days before its widely anticipated dual listing in Hong Kong and Shanghai.
Regulators have tightened their supervision of internet companies and meanwhile curbed their allegedly monopolistic behavior by regulating online financial services to rein in potential risks.
Chinese authorities vowed at last week's Central Economic Work Conference to intensify anti-monopoly supervision and prevent "disorderly capital expansion".
In the latest development, digital lenders including Ant-operated Huabei and Tencent-backed WeBank announced a reduction of their maximum quota for loans extended via online channels, in response to heavier scrutiny from financial regulators and new provisions unveiled earlier.
"By and large, Chinese regulators are pro-innovation," said Chen Guoli, a professor of strategy at the INSEAD business school in Singapore.
"But the government is also striking a delicate balance between innovation and risk. When it comes to the financial system, it is extremely careful about systemic risk."
Chen said there has been debate whether Ant is a financial firm or a high-tech firm. If Ant Group belongs to the financial industry, the compliance and disclosure requirements are different.
Given its main sources of revenue, "the government is currently inclined to think Ant is a financial company", Chen added.