China's antitrust protection efforts to strengthen economy
Share - WeChat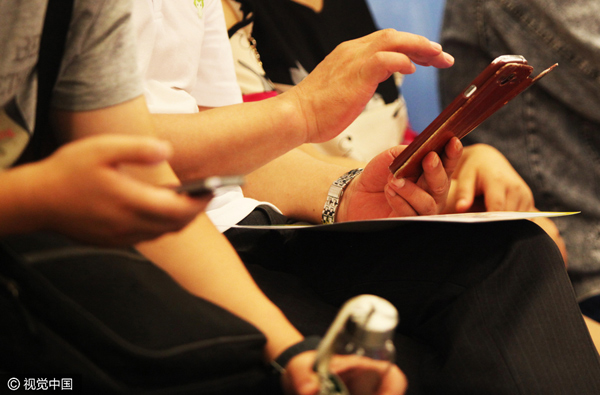 China's efforts to strengthen antitrust and consumer protection will protect and stimulate the vitality of market players, and will help create a stronger domestic market, Economic Daily reported on Tuesday.
The country will intensify anti-monopoly supervision and prevent disorderly capital expansion next year, according to the annual Central Economic Work Conference held in Beijing last week.
In January, the State Administration for Market Regulation published the Anti-Monopoly Law amendment draft to solicit public opinion, which involves articles to identify the dominant market position of internet platforms. Last month, the administration also released a draft for comment with regard to anti-monopoly measures for the platform economy, curbing behavior such as either-or choices for merchants between e-commerce platforms, and price gouging on regular customers via big data.
China supports innovation and development of platform enterprises and enhancing their international competitiveness, as well as the common development of public- and private-owned economies. But at the same time, companies should operate in accordance with the law and improve their digital rules, said Liu Junhai, a law professor at Renmin University of China who was quoted in the report.
At a practical antitrust level, the basic market system should be improved to form a highly efficient and standardized unified domestic market with fair competition. Small, medium-sized and micro enterprises should be encouraged to stand out, and emerging companies in various sectors can have a place to thrive. Besides, a consumer-friendly administrative supervision system, judicial relief system, and coordinated governance system should be established and improved, while enhancing consumer self-protection education, Liu said.
On the other hand, strengthening anti-monopoly supervision has become a global trend, Economic Daily reported on Monday. Antitrust law enforcement agencies in countries and economies in the world have taken tough regulatory stances and restrictive measures on online platforms.
According to incomplete statistics, the report said, technology behemoths like Google, Apple, Facebook and Amazon have been deeply involved in antitrust investigations in the world during the past four years. Among them, Google faced 27 cases, Amazon and Apple both 22 cases, and Facebook 13 cases.
"The core essence of being anti-monopoly lies in the use of legal tools to maintain market order for fair competition, enhance the international competitiveness of market players, and stimulate market vitality," said Sun Nanxiang, a researcher in international law at the Chinese Academy of Social Sciences, who was quoted in the report.