Top 10 highest box office films in Chinese mainland
Share - WeChat Editor's Note: In 2020, compared with the previous year's film market, the popularity of domestic films this year improved, the themes were more diverse, and the coverage was more extensive. Here are the top 10 domestic box office movies in 2020.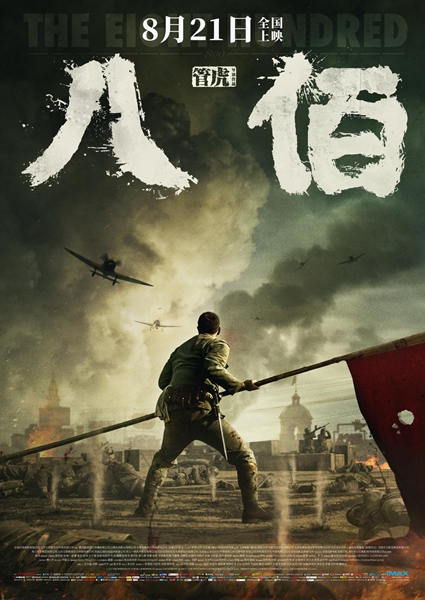 1.The Eight Hundred
Douban Rating: 7.6
The Eight Hundred is based on the battle of Songhu in 1937. It tells the story of a camp of the Chinese National Revolutionary Army and its adherence in Shanghai. To strengthen the momentum, the actual number of 400 people was changed to 800 people. The "800 heroes" fought hard for four days and it wasn't until Oct 30 that they were ordered to withdraw to the British concession.
The film was released in Chinese mainland on Aug 21, with a total box office of 3.09 billion yuan($472.39 million) by Oct 25.