Excluding Huawei would undermine Europe's development
Share - WeChat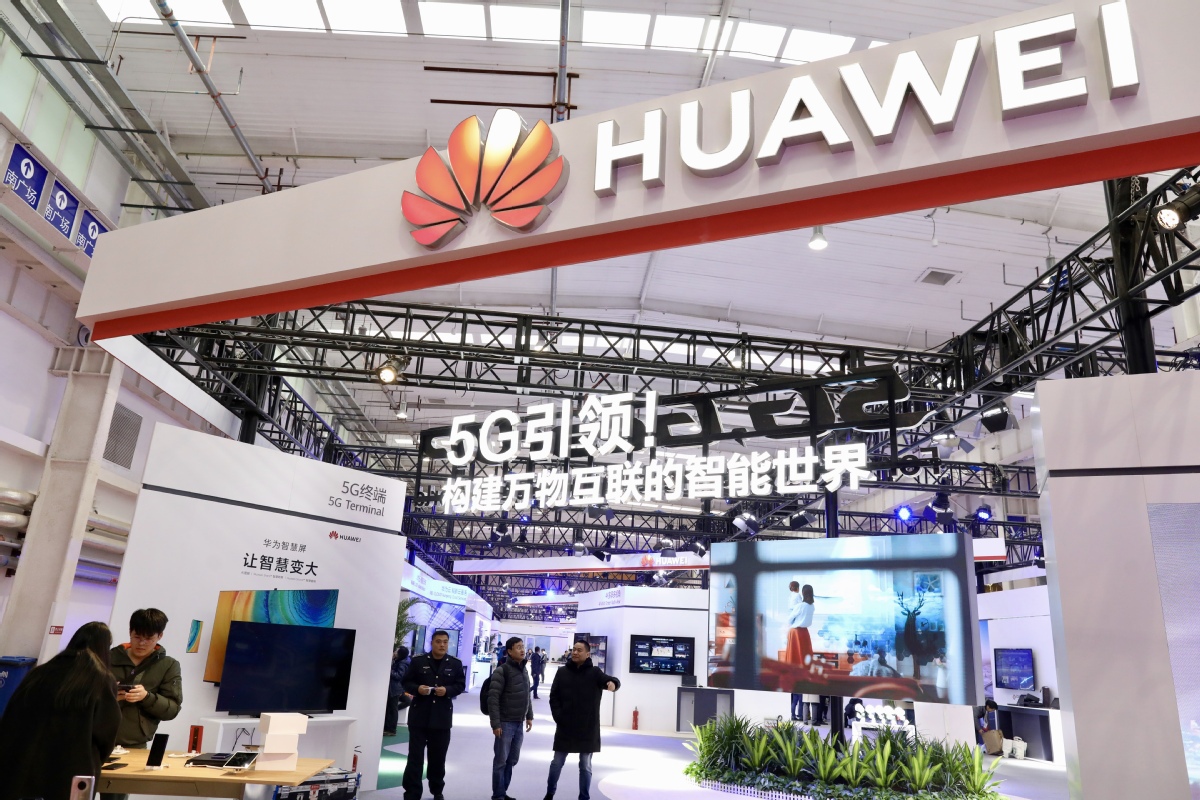 In its latest recovery plan for the post-pandemic era, the European Union (EU) has underlined the role of digitalization in building a modern and more sustainable Europe.
By turning down the 5G technology of China's telecom giant Huawei due to U.S. pressure, some European countries risk dampening the economic outook of the continent.
For years, the leading Chinese hi-tech company has contributed enormously to the development of telecom networks across Europe with its reliable and cost-effective equipment.
According to a recent study by the British think tank Oxford Economics, Huawei also contributed 16.4 billion EUR (19.9 billion U.S. dollars) to Europe's gross domestic product and supported 224,300 jobs in 2019.
However, as Washington continues its heavy-handed cracking down on Chinese high tech companies for its own cyber hegemony and keeps piling pressure on its allies, the Chinese company has witnessed its business in several European 5G markets sabotaged in past months.
The so called national security concerns about Huawei's 5G technology is far-fetched at best. In the past 30 years, Huawei has built more than 1,500 networks in more than 170 countries and regions, partnering with 228 Fortune Global 500 companies and serving more than three billion people around the world.
However, there have been no such network security incidents as the Snowden incident and WikiLeaks, no such cyber surveillance programs as "Prism Gate," "Formula Organization" and "Echelon System," and no country has been able to come up with evidence to prove Huawei products have back doors.
By contrast, as AFP reported in October, the United States and other Five Eyes Alliance countries have requested that backdoors be set up in encryption applications such as Signal and Telegram to provide access to law enforcement agencies.
A would-be exclusion of Huawei will slam on the brakes of Europe's digitalization development.
The technology of 5G is not only about communications. As a basic technology featuring low-latency and high-reliability, 5G can be used to shape a truly digitalized future industries, from the Internet of Things, autonomous driving, smart factory building, to name a few.
Huawei's 5G technology is leading the world at the moment. By excluding Huawei, Europe will lose an opportunity to develop digitalization as quickly as possible, thus undermine Europe's competitiveness in the future.
As Huawei UK said in a statement following the government's ban that this move "threatens to move Britain into the digital slow lane, push up bills and deepen the digital divide."
In the face of mounting uncertainty, the stability of a multi-polar world relies on the independence and strategic autonomy of Europe. Rejecting Washington's wanton pressure benefits not just Europe's own development but that of the whole world.
Most Viewed in 24 Hours
China Views