Virtually famous in real life
Share - WeChat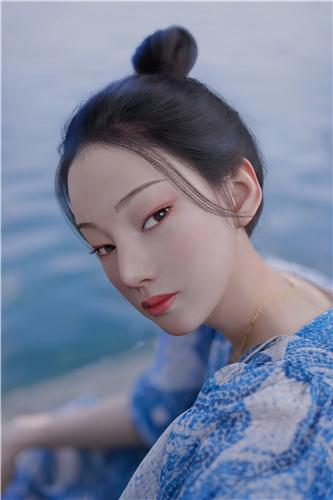 Emerging market
In China, a growing number of companies have tried animated avatars to lure young clients-mostly Generation Z(people born between the mid-1990s and early 2000s)-who grew up in the internet era.
Chen believes digital characters have significant commercial advantages compared with real humans. They're cheap, never tired and brand safe.
In addition to Ling, Next Generation has created virtual alter egos for singer Huang Zitao and actress Dilraba Dilmura.
"Such virtual creations modeled off celebrities can help build closer connections and enable new interactions with fans because human stars' time and energy are limited," Chen says, adding that two or three such celebrity avatars will be released next year.
Its digital DJ Purple is competing in the ongoing Dimension Nova, an iQiyi talent show for virtual contestants. Three human judges will select the next big star from dozens of digital characters. These avatars require people to do the singing, dancing and other performances behind the scenes, with motion tracking allowing the avatars to match the movements.
Although the virtual competition has received mix reactions, with some calling it "awkward" and "technologically challenged", iQiyi says in a statement that the company hopes it will help the platform "forge a strong bond with young viewers".
The virtual-idol concept originated in Japan and has become increasingly popular in China. They're almost everywhere, from holographic concerts and talent shows to e-commerce livestreaming platforms.
Statistics from market consultancy iResearch show the country's ACG fan base is expected to reach 410 million by the end of this year.
Fifteen-year-old Luo Tianyi, for one, has taken China's virtual pop scene by storm. The computer-generated artist has over 4.7 million followers on Sina Weibo and more than 2 million fans on Bilibili, and performed with China's world-celebrated pianist Lang Lang last year.
The subculture's market value will grow from more than 194 billion yuan ($29.5 billion) last year to 210 billion yuan by 2022, Citic Securities predicts.
Virtual idols have hit headlines outside of China and are expected to become the future of fashion.
The latest is aespa, a K-pop girl group with South Korea's SM Entertainment agency. The band debuted last month with the digital single, Black Mamba. The group includes four human members and their virtual counterparts.
The agency says aespa is "the first project of SM Culture Universe that will open the start of entertainment in the future".
Most Popular