Drug insurance policy brings hope to patients
Share - WeChat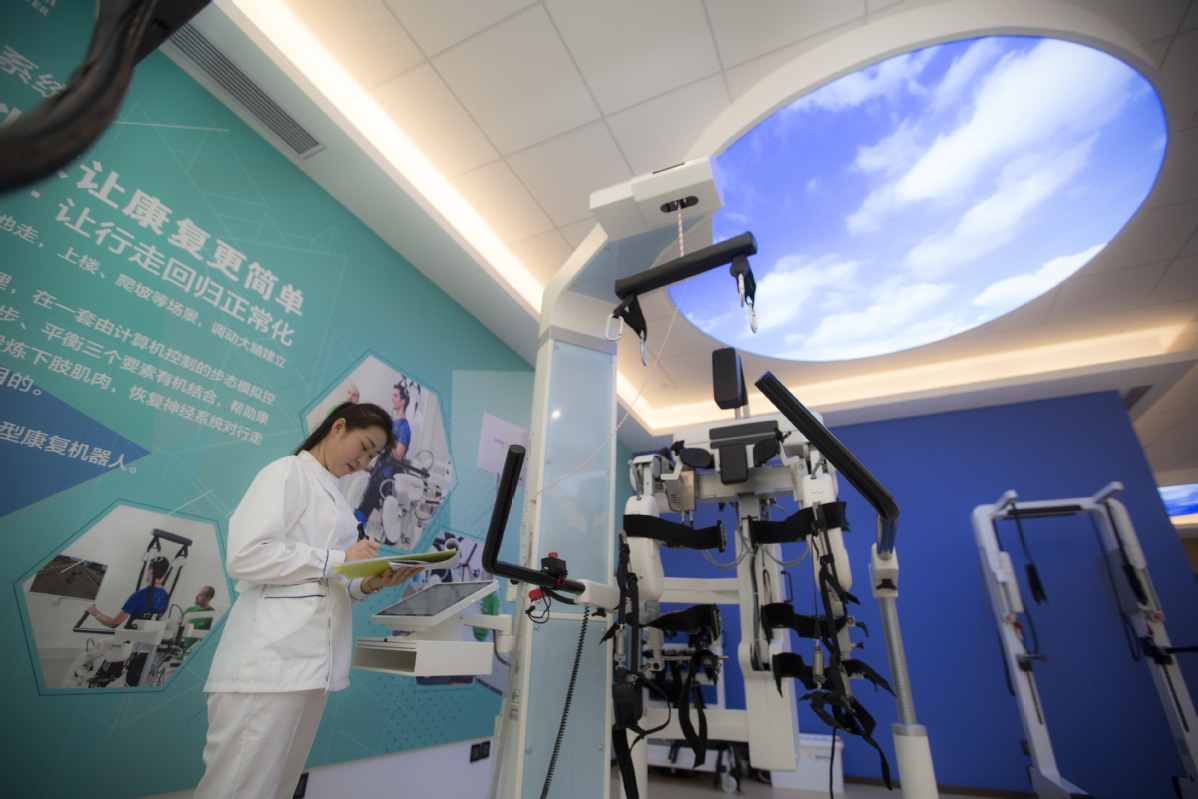 A global drug insurance policy newly launched in the Boao Lecheng International Medical Tourism Pilot Zone of Hainan province is providing timely assistance to hard-hit patients on and away from the tropical island, said officials with the zone administration.
A man surnamed Li, an 85-year-old resident of Qiongzhong, central Hainan, was diagnosed with lung cancer in October.
"My doctor asked me to use a new domestic immunotherapy drug. The drug costs about 555,000 yuan ($83,669) a year, which is way out of my league," Li said.
What was comforting to the Li family was that the bill will be 100 percent covered, thanks to a licensed drug insurance policy Li bought in September. Li's claim was settled in two weeks, said Lai Xingfan, a manager in charge of the zone's special drug insurance service.
The Boao zone was established in 2013 to pilot development of international medical tourism-related businesses and services, such as licensed medical treatment, cancer prevention and treatment, healthcare management, rehabilitation and anti-aging medicines.
Jointly introduced by the pilot zone and leading insurance companies, the trailblazing medical insurance policy covers foreign medicines yet to be approved domestically, with an annual premium of 29 yuan for Hainan islanders since August, and 39 yuan for residents of all nationalities in other Chinese regions since Nov 11.The insurance covers up to 1 million yuan in drug costs for all those eligible.
The government-backed insurance policies cover 70 cancer drugs for 35 common cancers, among which 49 medicines are yet to be approved for sale in other parts of the Chinese mainland market. More than 1 million customers have purchased the insurance by late November, according to the administration.
The new moves followed the release of a master plan for the construction of Hainan Free Trade Port on June 1, which encourages Hainan FTP to explore innovation in the medical services sector.
Shen Danyang, vice-governor of Hainan, said the special drug insurance products will enable domestic patients to share policy dividends of Hainan FTP to enjoy medical products and services in line with international peers at the most preferential prices.
The quick expansion of the special drug insurance coverage from Hainan to the whole country indicates Boao Lecheng has made a big step forward in becoming a platform for China's medical and healthcare industry.
So far a total of 60 customers have made claims as patients suffering from breast cancer, lung cancer, thyroid cancer, prostate cancer, liver cancer, esophageal cancer, gastric cancer and other diseases.
"The global franchise licensed drug insurance is a new achievement of system integration and innovation made by the pilot zone to promote the domestic and international dual circulation strategy. It is also a new innovative medical security measure to help accelerate the construction of Hainan FTP and enable the people of the whole country to enjoy policy dividends in developing Hainan FTP," said Gu Gang, Party secretary and director of the Boao Lecheng International Medical Tourism Pilot Zone Administration.
Gu said the pilot zone, with more than 10 hospitals in operation, has introduced more than 100 innovative drugs and 120 medical devices from overseas, covering mainly cardiovascular medicines, ophthalmology, dermatology, plastic surgery, oncology and infectious diseases, thus giving timely treatment to nearly 1,000 patients.
Experts have hailed the special insurance policies, saying they mark another milestone in Hainan's medical innovation after the pilot zone was given authorization to import and sell foreign medicines not available in the rest of the Chinese mainland.
Pharmaceutical companies such as AbbVie Pharmaceutical Trading (Shanghai) Co Ltd, whose acute myeloid leukemia medication is covered by the insurance, welcome the new initiative, saying it will bring more treatment methods and products to help relieve pain and improve the quality of life for Chinese patients, said officials with the pilot zone.
Liu Zhefeng, deputy director of the pilot zone administration, said Lecheng is actively cooperating with overseas pharmaceutical companies to achieve a win-win situation.
Also known as Boao Hope City, the pilot zone is one of the 11 key industrial parks designed to play leading roles in highlighting three major fields-tourism, modern services and advanced technologies-in developing Hainan FTP, according to Hainan government authorities.
The policies will help reduce the financial burdens of cancer patients while speeding up the process for overseas pharmaceutical enterprises to enter the Chinese market, said Chen Feng, a doctor with Haikou-based Hainan Provincial People's Hospital.
"The rapid expansion of the insurance coverage, including such details as free registrations for the first visit and free testing, shows the urgency and sincerity Hainan FTP practices to benefit all people," Chen said.
The implementation of the Hainan FTP preferential policies such as zero tariffs, low tax rates and a simplified tax system is drawing more big international pharmaceutical companies and professionals to the pilot zone, said Gu. "The pilot zone has established in-depth relations with more than 20 well-known global pharmaceutical enterprises, such as Johnson & Johnson, Medtronic, Astellas and MSD," Gu said.