Rio Tinto swears by Chinese market
Share - WeChat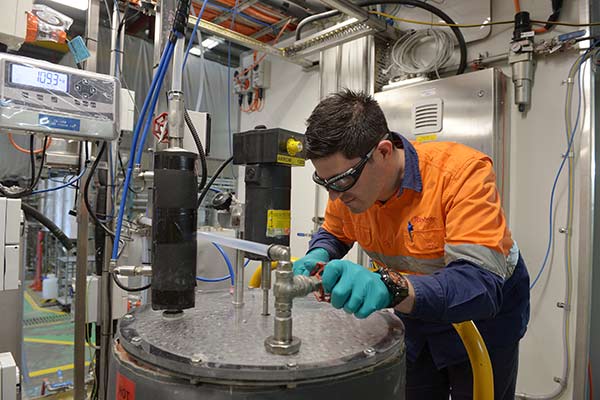 Global mining giant Rio Tinto Group Plc said it will continue investing in China and deepen its partnerships with local players as the country accounted for more than half of its global revenue last year.
The company has strengthened its partnership with Tsinghua University, extending the tenure of the Tsinghua-Rio Tinto Joint Research Centre for Resources, Energy and Sustainable Development for another five years, according to Jean-Sebastien Jacques, Rio Tinto's chief executive officer.
The joint research center has already delivered great insights into the outlook of Rio Tinto's largest market.
China Baowu Steel Group Corporation Ltd, China Minmetals Corp and Aluminum Corp of China Ltd are among Rio Tinto's partners in China.
The company's long-term strategic considerations for the transition to a low-carbon economy, while demonstrating commitment to developing a long-term strategic partnership with China, will continue.
China remains a magnet for foreign investment this year. For Rio Tinto, the country is a key market, said Jacques.
Industry insiders believe the growing size of the Chinese market will encourage multinational corporations such as Rio Tinto to continue to bet big on China for long-term success.
A prominent mining and metals company, Rio Tinto is also one of the world's largest iron ore miners. It enjoys huge demand from China, the largest iron ore consuming country, said Zhu Yi, a Hong Kong-based analyst at Bloomberg Intelligence.
According to Zhu, Rio Tinto's iron ore shipments increased 3 percent year-on-year in the first half of this year, driven by strong demand from China and constraints on seaborne supply.
"China's steel output rose this year as downstream demand from infrastructure construction picked up on government's investments, boosting inbound shipments of iron ore," she said.
"China's rising copper demand is also in need of more concentrate, the raw material, where Rio Tinto is one of the suppliers. Rio Tinto is developing its copper mine, Oyu Tolgoi in Mongolia, which will be the world's third-biggest copper mine once it reaches full capacity."
Rio Tinto and China Baowu Steel Group see their Bao-HI Ranges iron ore joint venture reaching more than 200 million metric tons of iron ore, shipped from Pilbara in Western Australia to mills in China recently. It has also formalized with Minmetals an agreement to establish a 50:50 joint venture to explore world-class mineral deposits in China.
Jacques said he believes the Chinese economy will grow rapidly in the long run, and COVID-19 will not significantly affect the mid-to long-term prospects of the economy.
The Ministry of Commerce said last week that foreign companies have increased investment and expanded production capacity in the country.
In the first three quarters of this year, global companies' reinvested earnings grew by 25.5 percent in US dollar terms on a yearly basis, as many global companies regard China as a "safe haven" for cross-border investment.
Rio Tinto has supplied 3 billion tons of iron ore to China as of last month, and together with its partners, has helped build a booming steel industry in the country since its first shipment of iron ore to Shanghai in 1973.