Walk on the wild side
Share - WeChat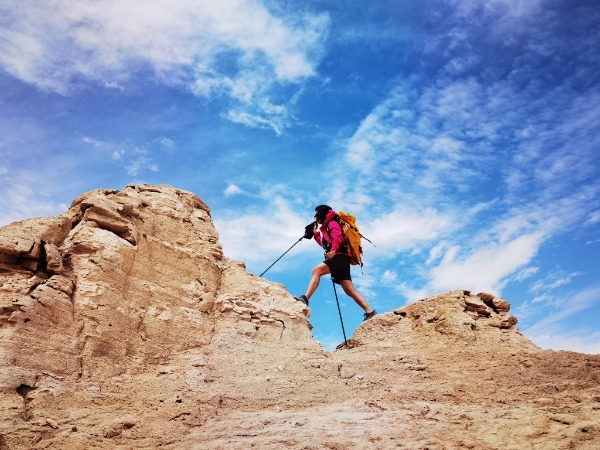 We are still going on journeys, still traveling but in a slightly more sedate manner. Because of the time we live in, we are rediscovering the simple and beneficial joys of walking. Be it in the countryside, through forests, down hills, along ancient trails or across a vast expanse of desert or snow, this manner of travel has become increasingly popular in the country in the aftermath of COVID-19.
From May 1 to Oct 31, more than 140,000 travelers signed up for trips organized by Youxiake, a Hangzhou-based tour operator that invites participants to explore nature by foot. This represents a 9.3 percent increase over the same period last year. And the number of trekkers marching along its routes, including the Tengger Desert in Zhongwei in the Ningxia Hui autonomous region, Yubeng village in Yunnan province's Dechen Tibet autonomous prefecture, and Daocheng county's Yading in Sichuan province, has doubled, according to Huang Bowei, marketing director of the company.
Not surprisingly, more tourists are choosing to explore domestic routes, according to Huang.
"After the outbreak, people became more aware of keeping fit," Huang says. "Hiking or trekking in nature enables us to breathe fresh air, gives the whole body a workout and keeps us away from the crowds in urban public places, which fits perfectly with the requirement for social distancing. That's why these domestic hiking or trekking routes have seen more visitors this year."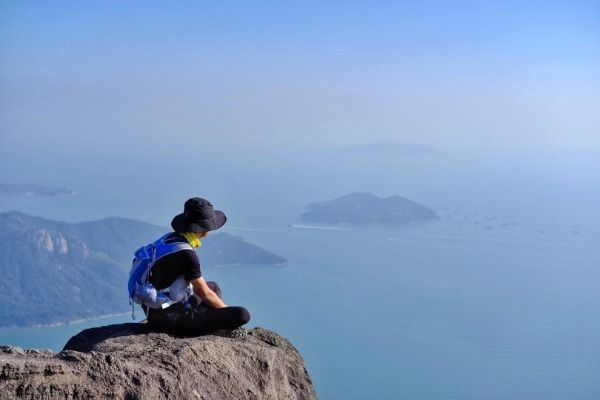 Beijing Hiking Club, which organizes one-day hiking tours through the mountainous areas around Beijing on weekends and gathers trekkers to tackle long-distance trails, often taking days to finish, has also seen an 80 percent increase in the number of participants on its tours this year, according to Zhang Peng, the club's co-founder.
Zhang, 33, started spending hours on the trail in 2013 when his startup business went through some tough times.
"I felt that exposure to nature and physical exhaustion helped me counteract the negative effects of my distress at that time," Zhang recalls. The next year, to find more companions, he initiated a WeChat public account under the moniker Beijing Hiking Club where he would, and still does, post tips on hiking and trekking and regularly organize tours.
Since then, he has been running his startup during the weekdays and leading teams to trek across hills and rivers on weekends.
"Trekking has been integrated into my lifestyle," he says. "It's a liberating experience to enjoy the tranquillity in the wilderness. And the arduous, exhausting climb makes me feel the vigor of life."
His passion for trekking has taken him on many classic routes across the country, and the longest trail he's ever finished was 240 kilometers.
With poor internet access in the wild, it encourages people to chat and interact with one another on the long walks along the trails. Zhang enjoys the social interaction, saying he has made many friends.
Most Popular