Seller to cellar, a glass of wine still has a lot of fizz and sparkle
Share - WeChat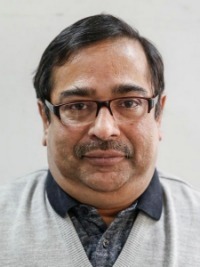 Wine may be fine, but it has never been my favorite tipple or topic of discussion unlike several of my peers. Over the years I have attended several functions, but by and large stayed away from wines. A lot of it had to do with my limited exposure to the beverage and the hype attached to it, be it the right way of drinking it or the pairings it had with each type of food.
But one thing that I have realized is wine is a multimillion dollar industry globally and nowhere is it growing as strongly as in countries like China and India. My friend K. V.Ashok, a hospitality industry veteran from the southern Indian city of Chennai and an avid wine lover, tells me that the overall wine market in India is roughly about 1 million cases or about $31.6 million a year and growing by about 25 percent annually. There are already Indian companies, which have come out with brands that are gaining consumer acceptance, he said.
Aside of the advantage of drinking it when you can, wine is also seen as an excellent investment. Owning a collection of vintage wine is equivalent to owning a Rolls-Royce, a Picasso or Van Gogh collection, said Ashok. But what really turned my eyes was when he said that China is emerging as a force to reckon with in the global wine market.
Confirmation to that claim came soon in the form of a report from Daxue Consulting, a Beijing-based market research company, which indicates that there has been a sea change in the way wine is being perceived in China. Wine played the role of a social indicator in the olden days and was considered as "expensive and prestigious", says the report. It was more of a masculine drink and consumed largely in the north of the country. But all of that has changed and wine is now available throughout the country and has a new clientele: women and young adults. Throw the emerging middle class into the mix and with a consumption growth rate of 18.5 percent, you have a constantly growing segment which is riding the higher purchasing power wave.
Wine is becoming popular among young Chinese people as they think it is cool, sophisticated, and quite unlike the beverages that their parents used to drink. Wine is finding acceptance with female drinkers as it is not as filling as beer and not as harsh as other spirits, said Tommy Keeling, research director for Asia-Pacific at International Wines and Spirits Record, a market research firm that focuses on the liquor industry, during a recent webinar.
The Chinese drink 1.46 billion liters of wine every year or a little more than one liter per capita, according to a study by Vinexpo, an organizer of international trade fairs. China is ranked fifth in the world, behind the United States, France, Italy and Germany in terms of consumption. The country imported 690 million liters of foreign wines in 2018 and is on track to be the second largest wine consumer by 2021, says the Vinexpo study.
So which segment is fueling this growth, one may tend to ask, especially as fruity, flavored white and sparkling wines are among the preferred choices in China. Red wine is undoubtedly the market leader in China and the best-selling due to cultural traditions and the "health benefits associated with it", said Keeling.
"High-end wine products have not been faring well due to the COVID-19 epidemic as people are keeping away from luxury items due to the diminishing role of social gatherings during lockdowns," he said. In addition, Chinese consumers have started becoming more health conscious and they prefer to drink less and more mindfully. Red wine in particular has long been seen as a "healthier" drink than hard spirits in China, despite the latter being more popular, said Keeling.
According to experts, the Chinese thirst for white wines could increase in the coming years as it steps up its globalization efforts. Viticulture, or the growing of wine grapes, is another sector that has seen considerable growth in China in recent years, especially in the Ningxia Hui autonomous region. Investors such as LVHM(Moet and Chandon) and Domaines Barons Rothschild Lafite have invested heavily in China and are developing their own vineyards in the country, they said.
Despite the market enjoying a positive run in the past few years, this year has been harsh and challenging for the industry. Though there were logistics issues due to the epidemic, online sales channels were able to cover most of the volume losses in the on-trade, said Keeling.
Most Popular