Greater opening-up efforts to create new growth opportunities
Share - WeChat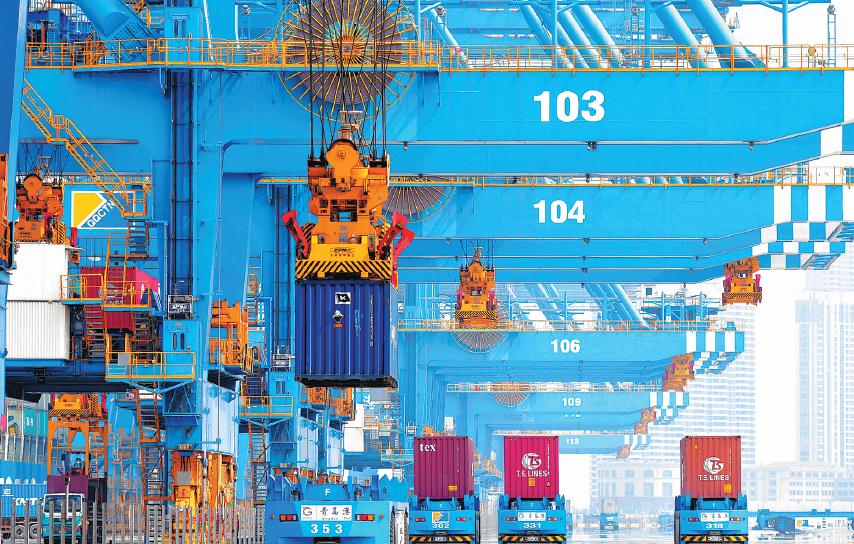 China is committed to promoting a higher-level of opening-up under the new "dual-circulation "development pattern, as it seeks to cushion the COVID-19 effect and foster high-quality development, experts said.
Zhang Qi, director-general of the Research Department of Foreign Economic Relations at the Development Research Center of the State Council, said China's strong commitment to opening-up will help blunt the pandemic's effect on global trade and economy,
"Expanding opening-up will create new growth opportunities for the country," Zhang told a news briefing in Beijing.
She said the country needs to make a big push to expand market access in fields such as high-tech, emerging manufacturing and services trade and unleash the consumption and domestic demand potential.
"With a relatively complete industrial chain support system, China will be able to attract more multinational companies and investors," Zhang said. "Since the booming digital economy has promoted several new businesses, the country is looking to welcome more foreign companies and investors to be a part of the development process."
To build a higher-level open economic system, Zhang said the government needs to continue granting free trade zones and other platforms greater autonomy to deepen reforms, optimize the business environment and promote multilateral, regional and bilateral cooperation.
With the government's effective measures to prevent and control the epidemic, China's imports and exports rose by 1.1 percent in the first 10 months on a yearly basis despite mounting downside pressure, according to data from the General Administration of Customs.
Looking ahead, Zhang said the government will continue to take key measures to stabilize foreign trade and investment next year.
Citing the recent Regional Comprehensive Economic Partnership agreement, Zhang said it will help stabilize foreign, economic and trade relations, vitalize the regional market, boost investor confidence and spur trade growth. More efforts will also be made to strengthen supply chains and build smooth logistics channels, she said.
Hou Yongzhi, director-general of the Department of Development Strategy and Regional Economy at the Development Research Center of the State Council, said the new dual-circulation development pattern is aimed at further opening up of the economy.
"The key lies in letting internal and external markets boost each other," Hou said. "Further opening-up will help China better engage in international circulation, which in turn will boost internal circulation. The stable internal circulation will help China gain a key edge in global competition."
More efforts should be made to deepen supply-side structural reforms, improve the quality of products and services, develop new products, industries and businesses, stress the weak links in the production chain, strengthen industrial chains, build a unified domestic market, improve logistics efficiency, promote traditional consumption upgrade and cultivate new forms of consumption, said Hou.