Bullish trend to persist on bourses
Share - WeChat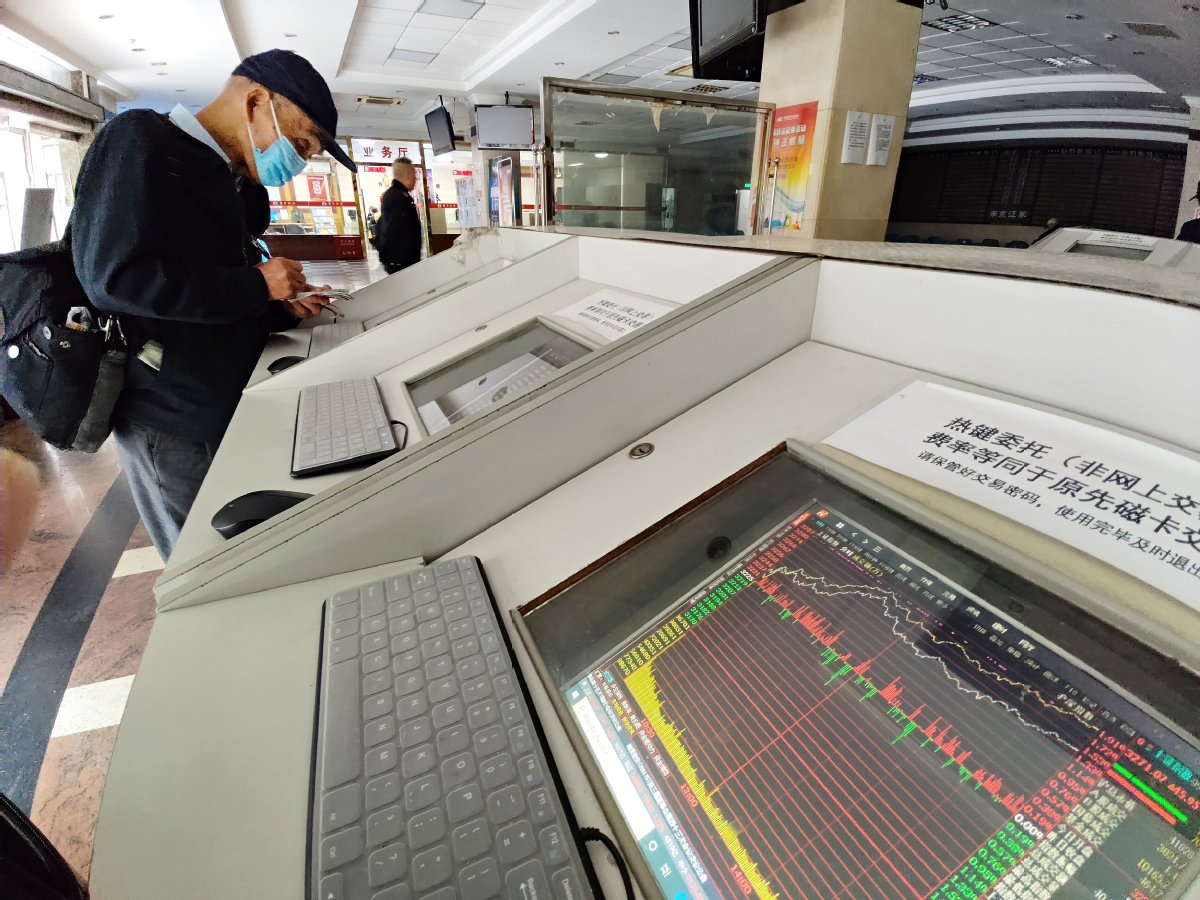 The continued economic recovery and positive prospects for China's economic growth have sustained the strong performance of companies closely related to the economic cycles, further boosting the benchmark indexes of the A-share market.
The Shanghai Composite Index gained 1.09 percent to close at 3414.49 points on Monday, while the Shenzhen Component Index rose by 0.74 percent to 13955.28 points. The total trading value on the Shanghai and Shenzhen bourses exceeded 953.9 billion yuan ($145.2 billion), up 27 percent from the previous trading day.
Coal companies listed on the A-share market saw the biggest intraday surge of 5.18 percent on Monday, according to Shanghai-based market tracker Wind Info. Publicly traded nonferrous metal companies saw their share prices rise by 3.13 percent on average, while securities firms' shares moved up by 2.56 percent.
Analysts from Jufeng Investment Information said the Shanghai Composite Index hit 3,458 points in July, the first time that the index had crossed the 3400 mark. The performance of companies, including nonferrous metal companies, which are closely related to economic cycles, started to pick up in July after the economic recovery started gaining momentum. While there were price fluctuations in October, resources companies such as nonferrous metal companies and coal manufacturers started showing strong growth from early November.
Overseas investors have also shown a strong confidence in the A-share market. The northbound investment-the trading volume from overseas investors using the stock connect program between Shanghai, Shenzhen and Hong Kong-totaled over 10.05 billion yuan on Monday.
Global investment bank Morgan Stanley continued to remain bullish on Chinese equities and gave them an "overweight" rating in its report released on Wednesday. The relatively lower market valuation and the strong policy support outlined in the 14th Five-Year Plan (2021-25) have buoyed Morgan Stanley's positive outlook on the A-share market.
Xing Ziqiang, the chief economist of the investment bank in China, said in a report that the CSI 300 index-a key gauge of major Shanghai and Shenzhen-listed stocks-will rise by 14 percent by the end of next year.
Analysts from Essence Securities said that companies closely related to economic cycles will play a leading role in sustaining the bullish trend on the A-share market. Companies in sectors like home appliances, automobiles, nonferrous metals, coal and securities are likely to be in demand, they said.
Guotai Junan Securities experts said the Shanghai Composite Index may oscillate between 3100 points and 3500 points in the fourth quarter. Renminbi appreciation pressures and external market uncertainties have been mitigated and this augurs well for the A-share market.
The A-share market will be mainly driven by the recovery in trading. Therefore, investors can focus on discretionary consumption and manufacturing industry such as new energy vehicles in the subsequent months, they said.