Fourth COVID-19 case confirmed in Shanghai
Share - WeChat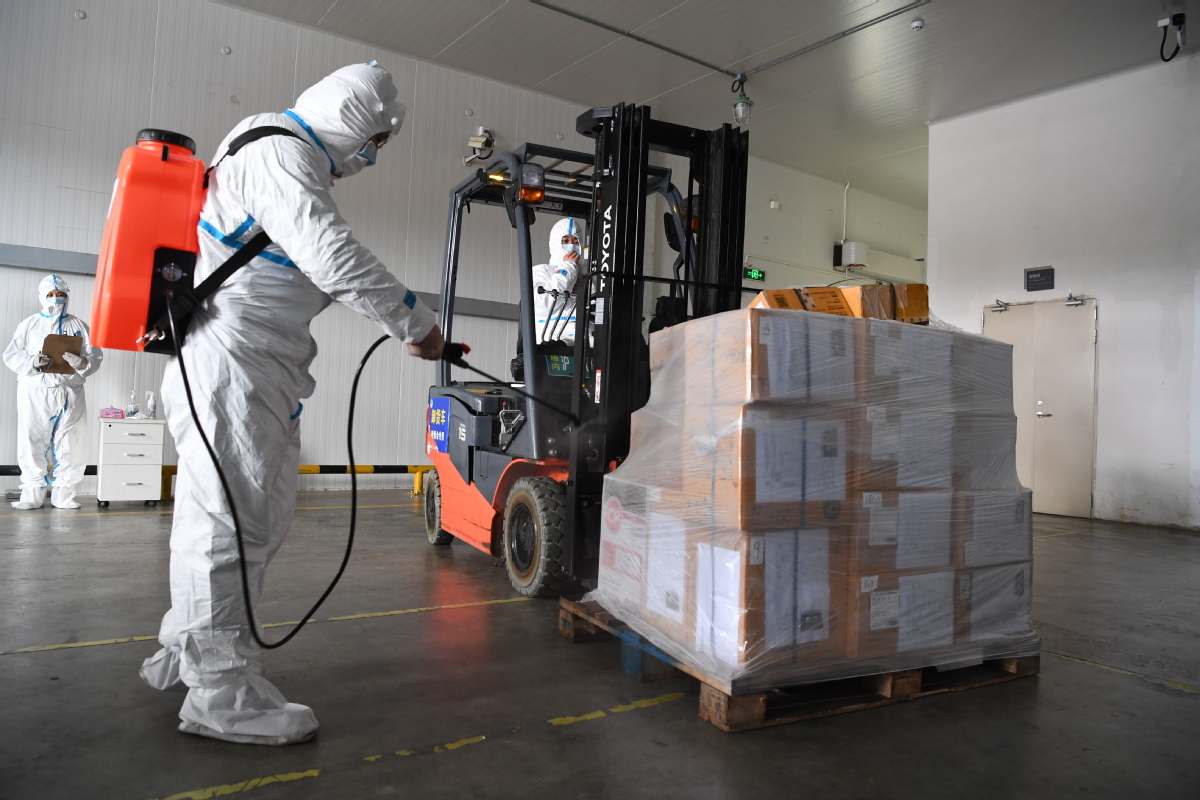 Shanghai reported a new COVID-19 case on Saturday night, the fourth confirmed case this month. The four cases include one cargo porter and two workers at a cargo station at Shanghai Pudong International Airport.
The newly reported case was discovered when the city's health authority over the past two days screened people related to the two cases reported on Friday. The two cases were a 39-year-old worker at a cargo station at the airport and his 34-year-old wife, a nurse.
The new confirmed case was a 29-year-old man who also worked at the cargo station. Neither was he a close contact of the 39-year-old, nor was he a close contact of the 39-year-old's close contacts, according to the Shanghai Municipal Health Commission.
Altogether 91 close contacts of the couple confirmed on Friday, 213 close contacts of their close contacts, and 15,415 individuals related to the couple, all tested negative for COVID-19 except the 29-year-old cargo worker.
As the COVID-19 pandemic continues to evolve in many parts of the world and scattered local cases emerge, the Shanghai Health Promotion Center on Sunday reiterated personal hygiene and prevention measures, including wearing masks, washing hands, covering mouth and nose when coughing and sneezing, social distancing, and paying attention to food safety, to the public.
Three areas in Shanghai – Xinsheng residential neighborhood and Yingqian village at Zhuqiao town as well as Mingtian Huacheng residential neighborhood at Zhoupu town, which are all located in Pudong district – are currently categorized as medium-risk regions for the spread of the novel coronavirus.