Xi: Make COVID vaccines public good
Share - WeChat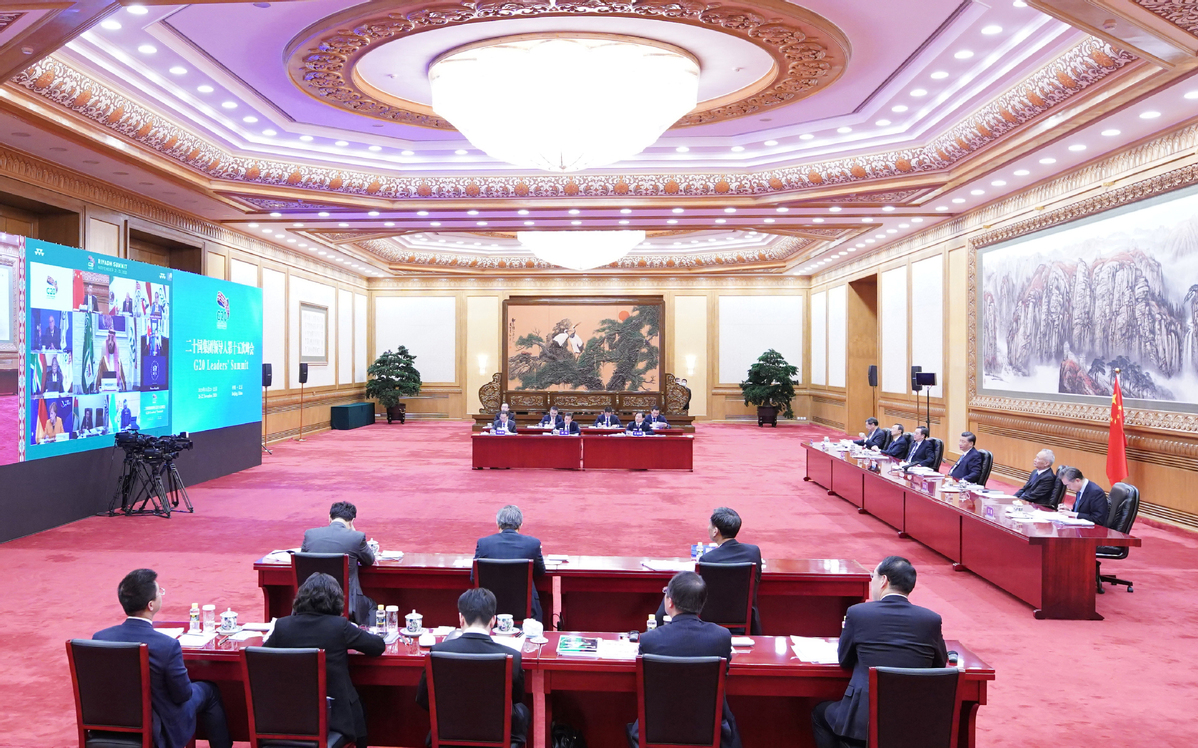 Global governance

- The pandemic is a grave challenge which has exposed the deficiencies of global governance.
- The G20 should strengthen UN-centered international system and improve the governance architecture for economic globalization, as well as support to the reform of the WTO.

- Efforts should be taken to strengthen the role of the WHO and advance the prevention of and response to pandemics to build a community of health for all.
- The G20 should further curtail the production and use of non-essential, disposable plastic goods.

- A complete ban should be taken on illegal wildlife trade.