Companies remain buoyant about investing in Europe
Share - WeChat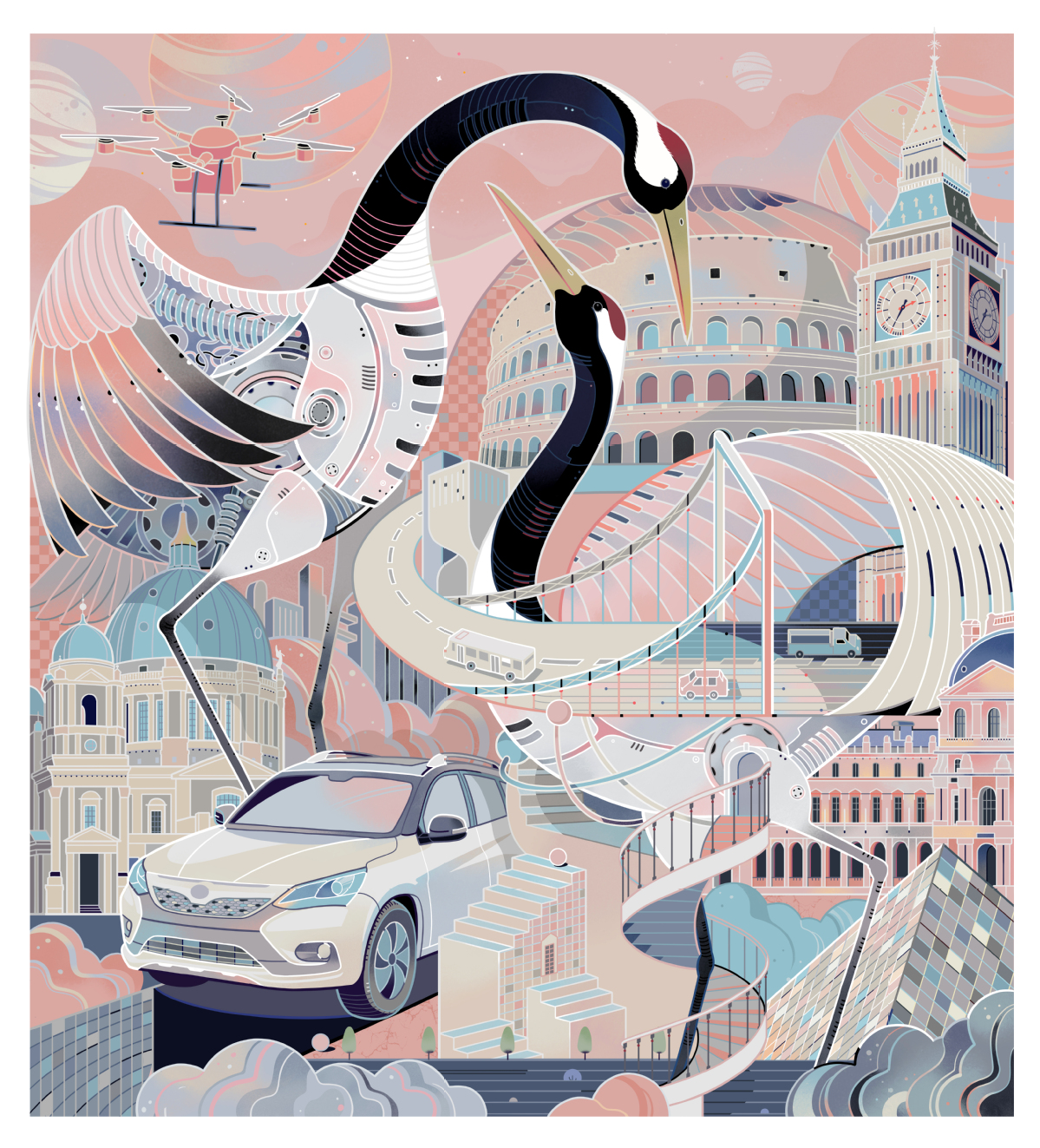 Pandemic fails to blunt nation's enthusiasm
Chinese companies' enthusiasm for investing in Europe remains high, despite the coronavirus pandemic's devastating impact on the global economy, according to industry insiders and analysts.
A stable, secure environment in Europe and favorable political conditions are attractive factors for investors, the experts said.
Gina Qiao, senior vice-president and chief strategy and marketing officer for technology giant Lenovo Group, said the company has been investing in Europe to help drive sales and boost efficiency.
"Two recent examples of this are the opening of Spazio Lenovo-our first European flagship store, which launched in Milan, Italy, in September-and our plan to open a new in-house manufacturing facility in Hungary in the spring to increase our production capacity and better serve our European customers," she said.
Lenovo is among the top three companies in terms of personal computer sales in nearly all European countries and the leading vendor in key markets such as Germany and Italy, according to data on its performance in the second quarter of this year.
Qiao said that as working, learning and spending more leisure time at home have become the global norm during the pandemic, the company has seen strong growth in demand for devices and games, along with rising cloud and infrastructure business.
She added that Lenovo will continue to serve customers in Europe and provide them with smarter technology.
Last year, Chinese investment in Europe rose rapidly, but fell significantly in Latin America, North America and Africa, according to the 2019 Statistical Bulletin of China's Outward Foreign Direct Investment. The bulletin was recently issued by the Ministry of Commerce, the National Bureau of Statistics and the State Administration of Foreign Exchange.
China's foreign direct investment, or FDI, to Europe last year totaled $10.52 billion, a rise of 59.6 percent year-on-year, with most of it going to the Netherlands, Sweden, Germany and the United Kingdom.
By the end of last year, the country had set up more than 3,200 FDI enterprises in the European Union, covering all the trading bloc's member states and employing more than 260,000 foreign workers.
He Yun, an assistant professor at Hunan University's School of Public Administration, said Europe offers a stable and legally secure environment for Chinese investment, compared with some developing countries, where there tend to be more risks.