Experts hail East Asian carbon-neutrality pledges
Share - WeChat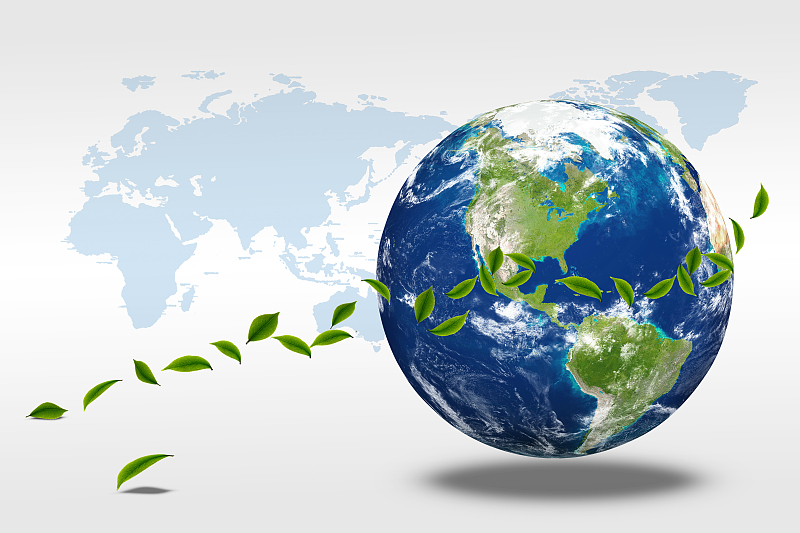 China, Japan, ROK committed to achieving net-zero emissions
East Asia's commitment and confidence in the battle against climate change can help the world reach the goal of a global carbon-neutral future, according to experts.
The carbon neutrality announcements from China, Japan and South Korea are "a silver lining "amid inadequate global efforts to deal with climate change, the most disastrous crisis that humanity faces, said Jude Lee, program director of environmental group Greenpeace East Asia. They show "the different possibilities about how unconventional alliances can be formed to fight on the climate battleground".
And the three countries' commitments are "an important step in the process of making global change", said Jeong Su-jong from Seoul National University in South Korea.
President Xi Jinping pledged in late September that China aims to have peak carbon dioxide emissions before 2030 and net-zero emissions by 2060. In October, Japan and South Korea also officially announced their carbon neutrality goals with a deadline of 2050.
The European Council endorsed in December 2019 the objective of making the EU climate-neutral by 2050, in line with the Paris Agreement. The European Union submitted its long-term strategy to the United Nations Framework Convention on Climate Change earlier this year.
Jeong, who is an associate professor at the Department of Environmental Planning of SNU's Graduate School of Environmental Studies, noted that the pledges imply the intentions "to realize global-scale changes in atmospheric carbon dioxide concentration, which is the main driver of climate change in the near future".
China, Japan, South Korea, the EU and the United States all ranked among the world's top producers of fossil-fuel carbon dioxide emissions in 2018, according to online statistics portal Statista.
Fossil-fuel carbon emissions from South Korea and China have yet to peak and have witnessed growth in recent years, said Jeong. Those from historically big carbon emitters such as the US, the EU and Japan are decreasing but their per capita levels remain high.
He is expecting technical changes in different industrial disciplines across countries and continents and increased efforts to enhance renewable energy production in a sustainable way.
The three countries will "have great potential to demonstrate to other countries in Asia and the world how it will be possible to reduce CO2 emissions and at the same time create opportunities for industrial development", said Masaru Yarime, an associate professor at the Division of Public Policy at the Hong Kong University of Science and Technology.
East Asian countries have been working together to tackle environmental challenges for a long time, such as since 1999 via the Tripartite Environment Ministers Meeting. They began to hold policy dialogues to deal with air pollution specifically in 2014, according to South Korea's Yonhap News Agency.
Higher level
Greenpeace's Lee said the collaborative system should be taken to a higher level, such as with a statelevel agreement, and should include practical goals and methods for reducing greenhouse gas emissions every five years. It should also be reflected in trade and foreign investment policy, to encourage relevant industries and businesses to keep in step.
Yarime, from the Hong Kong University of Science and Technology, said there are many opportunities available for mutually beneficial cooperation. For example, urban decarbonization in smart cities will be important for the three East Asian countries to reach their goals.
The technologies and methodologies required will present opportunities for companies and organizations to cooperate and maximize their synergies, complementary capacities and strengths across Asia.
"It would be useful to explore jointly establishing test beds or pilot areas for advanced innovation in smart cities," Yarime said.
To reach the goal of carbon neutrality, he said it is important to establish common standards, systems and transparency to verify their achievements in reducing carbon dioxide emissions, and to provide due credit to those participating in projects and activities that enhance mutual trust.
Jeong, from Seoul National University, noted uncertainties when it comes to accurate carbon budget estimates on a national scale. "We need modeling systems to identify carbon sources," he said, adding there is an urgent need for the three countries to establish unified carbon monitoring and modeling, as well as a carbon assessment system for highly populated regions.
In addition, other major greenhouse gases such as methane and nitrous oxide should be considered when setting the carbon budget.
Climate battleground
East Asian experiences will be a strong foundation in helping to achieve the common net-zero carbon goal. "With high-level technological achievements and scientific advancements, a net-zero carbon future in East Asia is within reach," he said.
"It is clear that East Asian governments already know that climate change is not a crisis that can be left for market forces to solve," said John Sayer, director of sustainability consultancy firm Carbon Care Asia. Regional cooperation can help eliminate the "carbon leakage" of high carbon products and services sabotaging the efforts of neighboring countries, he added.
As China is already in the vanguard of developing renewable energy and electric vehicle technology, the experts said that in order to create synergy with China's domestic policies, South Korea and Japan should address the issue of their fossil fuel-based manufacturing facilities in China.
"Once these three countries sit together and create the road map for how to achieve carbon neutrality, centering on their key industries and technologies, we will see the strongest team the world has ever witnessed on the climate battleground," Lee said.