State firms' paperwork migrating online to boost efficiency
Share - WeChat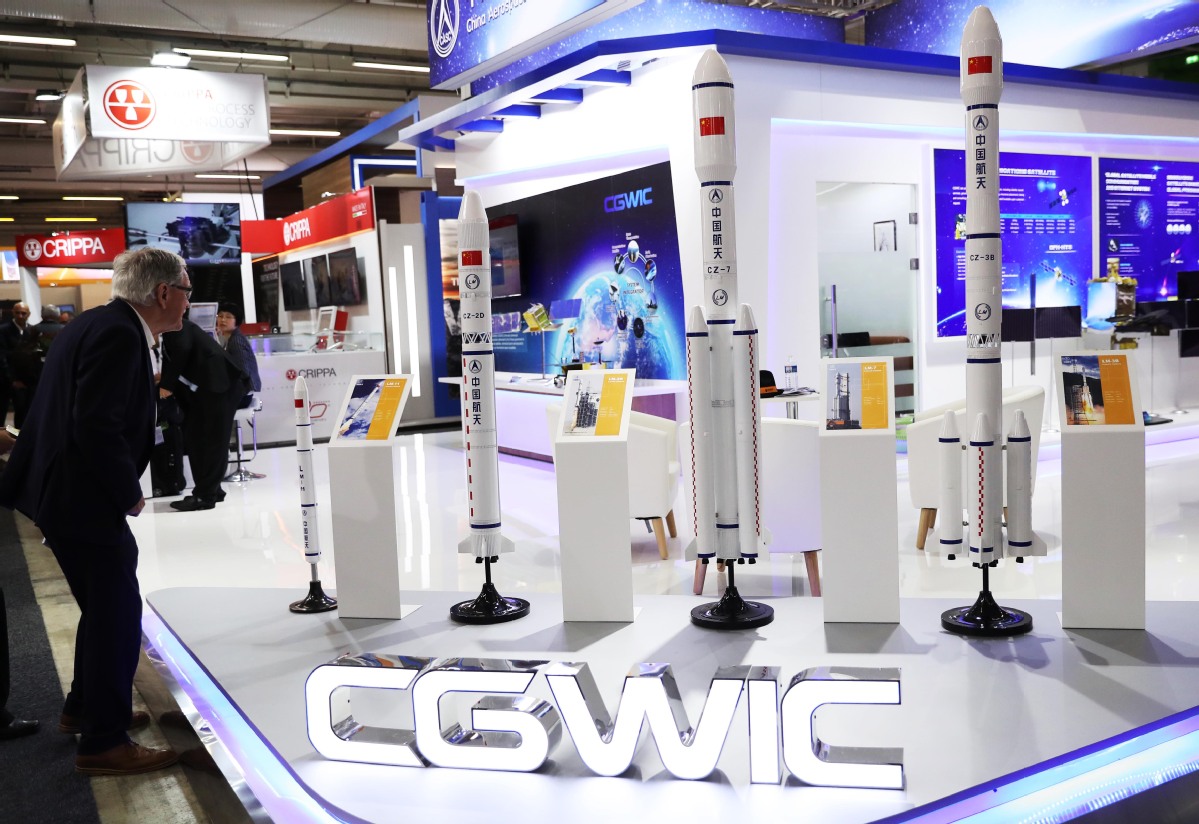 More State-owned enterprises have shifted the cumbersome paperwork of employee business travel applications and expense reimbursement forms online, thus boosting efficiency and transparency and lowering operational costs.
Space industry giant China Aerospace Science and Technology Corp has established a digital business travel management system for its more than 180,000 employees.
Last year, CASC and Trip.com-China's largest online travel agency-co-founded a business travel app to help staff better manage business travel applications, transportation and hotel bookings while making travel expense reimbursements easier online.
"By using the system, we have significantly reduced the paperwork of travel expenses and raised work efficiency and transparency. The system can also help create different travel analysis reports and indicate staff preferences regarding flight tickets, train tickets and hotels," said Zhao Xia, a deputy general manager of aerospace new business at CASC.
"The specific expenditures of business travel data available online have made it easier for us to manage our budgets and lower operational costs. We hope employees can save more time for doing their own jobs instead of filling out business travel forms. The system can also help save verification times for department heads when they approve workers' business travel," Zhao said.
CASC began to research and seek out solutions to shift its business travel management online in 2017 and started using the system in October last year. Since the outbreak of the COVID-19, thanks to online data, it has been more convenient to update contagion conditions of different domestic and overseas destinations, and thus guarantee safer travel for staff, the company said.
In the system, employees can only see flight and train journeys that conform to their business travel budget standards. If any emergencies or special incidents happen, the system will allow the app to show updated transportation choices.
CASC said that besides business travel management, its other businesses have also gradually shifted online and become more transparent.
Meanwhile, other State-owned enterprises are adopting digital business travel management systems. They include China Resources Group, which is engaged in retail, beer, gas and pharmaceuticals, and State Grid Corp of China.
The pandemic has had a significant impact on the business travel market at home and abroad.
In March, the corporate travel unit of Trip.com began officially shifting its business focus to the domestic market. Particularly, demand from State-owned companies rebounded the fastest as they have a broader, more stable business scope, the company said.
It also introduced more hotel and car rental options for corporate users. And new technologies like artificial intelligence and some self-help functions in the system were utilized to help maintain low-cost operations.
"We are highly confident about the growth potential of business travel in the domestic market. Next year, I expect the domestic market will return to levels seen in 2019 or even earlier. For the global business travel market, I remain cautiously optimistic, and it may recover by 2023 if vaccines work well," said Fang Jiqin, senior vice-president of Trip.com Group and CEO of its corporate travel unit.
By October, the number of business travel flights booked through the corporate travel unit of Trip.com Group reached about 80 percent of the level over the same time last year, the company said.
For small and medium-sized enterprises in China, business travel demand is relatively weaker. Trip.com Group said more smaller companies are willing to better manage their budgets and spend less due to the contagion, and the use of digital systems can help with that.
"We are seeing the crisis that small enterprises face as an opportunity to expand business, and we hope to help them further lower costs and raise efficiency," Fang said.