Steel sector should focus on 'dual circulation' to strengthen raw materials supply system: experts
Share - WeChat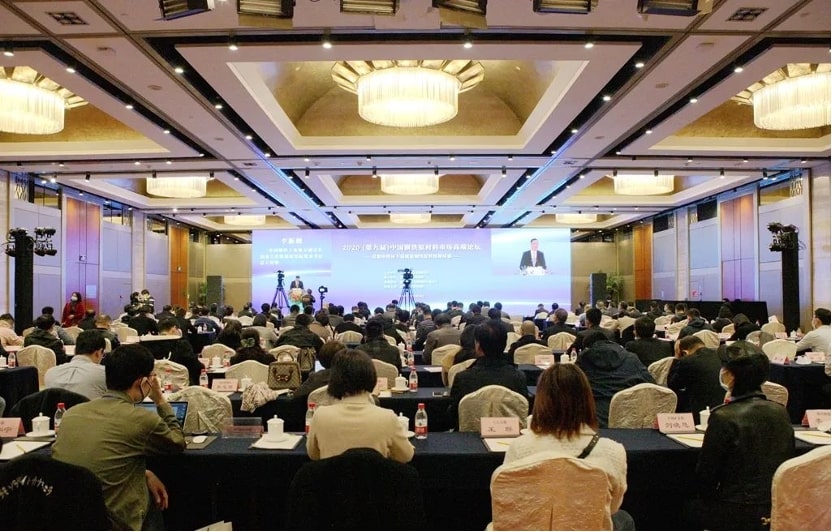 China's steel industry must firmly adhere to the "dual-circulation" development strategy, letting domestic and global markets complement each other while taking the domestic market as mainstay, to accelerate the establishment of a stable and efficient high-quality raw materials supply system, said a senior industry expert.
"Due to external uncertainties such as the impact of COVID-19 pandemic and rising protectionism, the fragile supply chain of raw materials and the unstable supply channels have become even more vulnerable," said Li Xinchuang, Party chief of China Metallurgical Industry Planning and Research Institute.
"Stable, green and sustainable raw material supplies is an important pillar for Chinese steel industry to improve competitiveness."
Li made the remarks at a forum the institute held Saturday in Beijing on Chinese steel industry's raw material market.
China has limited production capacities of raw materials for steel production, and more than 80 percent of iron, manganese nickel ores rely on imports, while almost all chrome ores are imported, with import sources highly concentrated, according to Li, who is also deputy head of China Iron and Steel Association.
Overseas mining assets that Chinese companies own produce and export to China limited amount of mineral ores used for steel production, while at the same time, as no substantial progress has been made in improving the pricing mechanisms of the raw materials, prices fluctuate significantly.
Moreover, due to policy restriction on steel scrape imports, imports of steel scrape have also slumped heavily.
The raw material trading network also needs improvement, he said, referring to the weakness in transportation channels and lack of financial products.
Li suggested the industry should adhere to the efficient use of both domestic and foreign resources, forming a dual-circulation development pattern to ensure high-quality raw material supplies, as well as improving the pricing mechanisms and raw material financial system of raw materials to reduce the impact of their price fluctuations.
He also suggested strengthening technological innovation and reducing reliance on traditional raw materials through resorting to diversified supplies of alternative materials, and establishing a strategic resource reserve system of raw materials.
It is also advisable to use digitization and intelligence technologies to promote high-quality development of mines, Li said.
China's crude steel output is estimated to exceed 1 billion metric tons this year, according to the CISA.
The crude steel output from January to September hit 781.59 million tons, up 4.5 percent from a year ago.