Designers bring their wares to the city of canals
Share - WeChat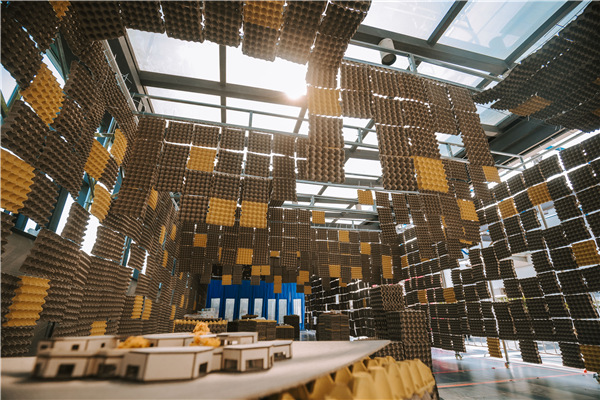 In their view, the urban space that exists for a short time and is even built cheaply may be no less influential than the impact of traditional architectural spaces to the local community, and they adopted this concept again in this year's Suzhou Design Week.
StudioDrift of Amsterdam in the Netherlands uses algorithms to drive drones. By simulating various natural phenomena it uses technology as a carrier to express its reflections on the state of human existence and development: the seemingly disorderly natural phenomenon may still be inspiring the current development direction of human society as in the past.
Maria Lisogorkaya of Assemble, an interdisciplinary architecture, design and art collective in Britain, explored a new interdisciplinary division of labor, and Ewan McEoin, a curatorial member of the National Gallery of Victoria Triennial in Australia, presented a series on the latest interdisciplinary solutions driven by new systems, materials and technologies.
Since Suzhou Design Week was inaugurated in 2018 it has adhered to the positioning of "city of design and city of industry", focusing on the three core topics: urban regeneration, industrial innovation and life aesthetics. Among them, the Yangtze River Delta Innovation City Network benchmarked the UNESCO Creative City Network and launched the first Chinese implementation of a creative city network based on regional economic integration.a
Most Popular