VIPThink raises $180m in new fundraising round
Share - WeChat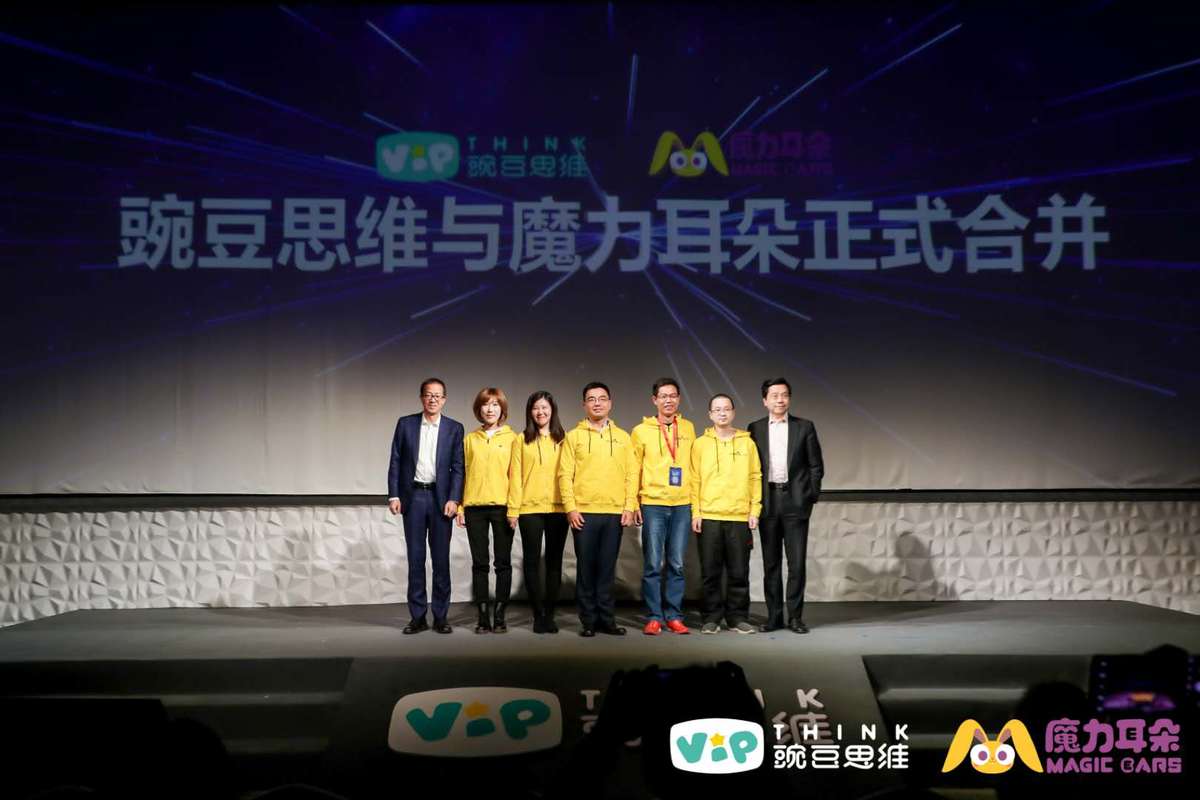 Chinese online education startup VIPThink, which mainly helps nuture children's mathematics thinking ability, announced on Thursday that it has raised $180 million in its series C round of fundraising.
The move came as the company disclosed that its average monthly revenue has hit 220 million yuan and has achieved profitability when customers bought their product for the first time.
Industry insiders said that for online education companies, making a profit is the biggest bottleneck, as the country's online education competition entered into the second half.
Led by SoftBank's Vision Fund 2, the fresh fundraising attracted renowned investors including Family Foundation of chairman of Guangdong Alpha Animation and Culture Cai Dongqing, New Oriental Education and Technology, Doll Capital Management and Sinovation Ventures, and Enlight Growth Partners.
"Empowered by technology, online classrooms of different age groups have become an important part of industrial upgrading. Through high-quality product innovation, teaching and research and development output, as well as operational efficiency, VIPThink has achieved continued growth momentum," said Chen Xun, managing partner of SoftBank's Vision Fund.
"The company's teaching philosophy with small classes will also provide more families with high-quality education. We are very happy to support the company's ambitious vision to help more children around the world to learn happily," he said.
According to Yu Minhong, chairman of New Oriental Education and Technology, all online education companies are currently facing two difficulties: the decline in customer acquisition costs and the increase in renewal rates.
As the renewal rate of VIPThink hit 85 percent, a line that industry insiders believe that well proves an education company's ability, Yu Dachuan, co-founder and president of VIPThink, attributed the success to the backend.
"Backend refers to teaching and research and development, operation, referrals, and all other things that can see positive effects," said Yu, in an interview with China Daily.
"Today (the announcement of the new fundraising) is just the beginning of the long run; only when we offer courses that can really satisfy children and their parents can we develop sustainably," he added.
Yu said that it is also why VIPThink does not rely on huge marketing expenses and achieves positive cash flow for sustainable growth.
According to consultancy iiMedia Research, the total sales revenue of China's online education sector is expected to hit 485.8 billion yuan ($71.8 billion) this year, a sharp increase from 387 billion yuan last year. The total user amount will hit 351 million by year-end.
Though the epidemic has affected many industries, surging demand for online study from hundreds of millions of students has boosted online education to new highs. The education sector, which traditionally relies heavily on offline schools and institutions, is moving online overnight, creating a unique homebound economy.
"We believe that this scale will at least hit tens of billions of dollars, as more and more children needs online education, not to mention that learning math is a rigid demand," Yu said.
The same day, VIPThink also announced a formal merger with Magic Ears, a brand that provides kids aged 4 to 12 with online English small classes.