CBA Roundup: Zhejiang wins 9th straight, Sichuan shocks Beijing
Share - WeChat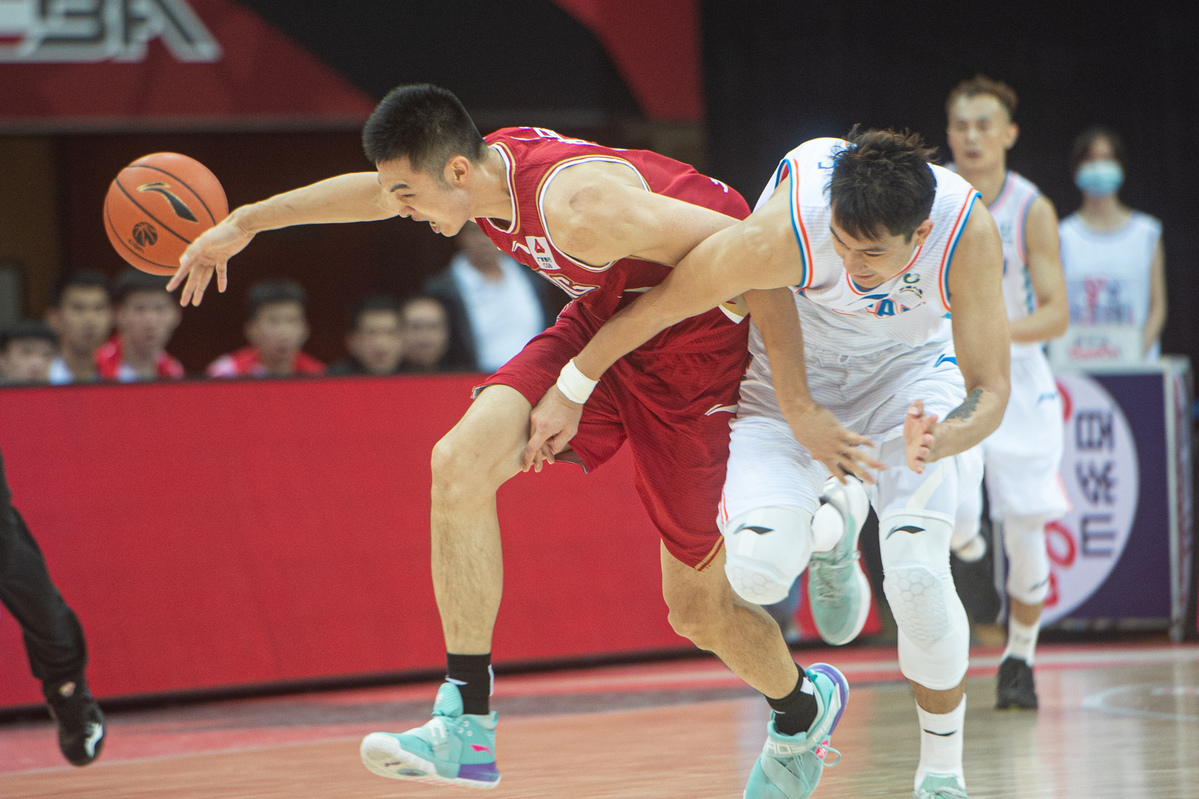 ZHUJI, China -- The Zhejiang Golden Bulls unsurprisingly got over the Fujian Sturgeons 99-83 for their ninth consecutive victory, while the Sichuan Blue Whales relied on their veteran duo to secure an 81-80 narrow win over the Beijing Ducks in the Chinese Basketball Association (CBA) league here on Thursday.
Fujian center Wang Zhelin scored 12 points in a row going into the game, but his side conceded seven turnovers in the first quarter, which was level at 21-21.
Zhejiang buckled up defense in the second period, and built a double-figure advantage through Lu Wenbo's shot from 3-point land with four minutes remaining before going up 50-46 at the break.
Zhejiang extended its advantage to 15 points after three quarters, and never looked back from there.
Wang posted a big double-double of 34 points and 17 boards for Fujian, which remains winless so far. On the Zhejiang side, Wu Qian scored 22 points, and Zhang Dayu had 21.
Sichuan center Hamed Haddadi, 35, finished with a game-high 25 points and 19 rebounds. He made one of two free throws with 4.2 seconds left to move his side ahead 81-80, before the 34-year-old guard Han Shuo blocked Fang Shuo's desperate three-pointer. Han scored eight of his 12 points in the fourth quarter.
Sichuan jumped out to a 16-4 lead before Beijing pulled the first quarter back at 15-20. The second quarter was a tight battle, and Sichuan held on to a 45-37 lead at the halftime.
Haddadi's powerful dunk gave Sichuan a 10-point lead midway through the third, but Beijing fought back and opened the fourth quarter with an 11-4 run to lead 70-64.
Sichuan responded with a 12-0 run to regain the front position. Beijing's Jonathan Gibson scored seven points in a row to tie the game at 80-80, but Sichuan managed to escape through Haddadi and Han's concerted efforts on both ends.
Beijing suffered its third straight defeat. Justin Hamilton finished with 22 points, and Gibson added 16. Zhai Xiaochuan had 10 points and 14 rebounds.
Also on Thursday, six players scored in double digits as the Guangdong Southern Tigers led wire to wire to overwhelm the Shanxi Loongs 131-106 and snatch their seventh straight win.
The remaining matches of the ninth round will be played on Friday, with the other undefeated side Liaoning Flying Leopards hoping to keep rolling against the Shandong Heroes.
Most Popular
Highlights
What's Hot