BMW CEO Jochen Goller: CIIE 'a great opportunity'
Share - WeChat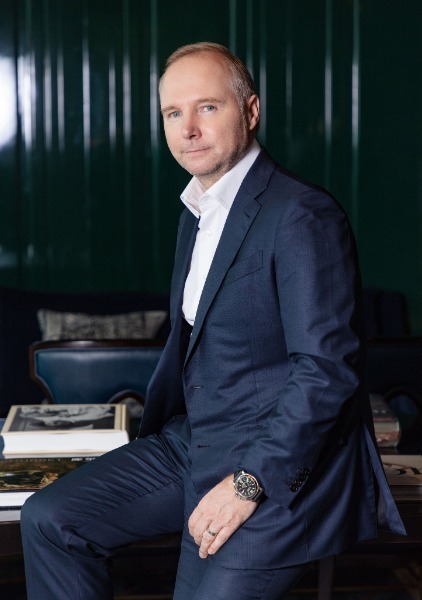 Q: BMW has participated in the previous two expos. What did you gain from these experiences? What are your expectations for this year's event?
A: We are very happy to join the CIIE for the third consecutive year. We see the CIIE as the symbol of China's continuous opening-up, which has brought sustainable success for the country over the past four decades.
The event presents a great opportunity for the BMW Group, to showcase our stands and products in our largest market worldwide.
Q: How do you comment on Chinese government's policy in supporting foreign businesses in the Chinese market, signified by events such as CIIE and CIFTIS?
A: We are encouraged by policies from the Chinese government to further open up and to continuously optimize the market environment.
We look forward to more measures of opening-up, which we believe will give international companies more room to expand their footprint, and will also benefit Chinese customers.
So in summary, we are confident in the long-term prospects of the Chinese market and will continue to invest in the country. Our joint venture BMW Brilliance has invested over 64 billion yuan ($9.54 billion) in Shenyang, Liaoning province, since 2009. And our Spotlight Joint Venture with Great Wall Motor is also progressing as planned, with a joint investment of 5.1 billion yuan there. And we are continuing further investments and partnerships here in China.
Q: In your opinion, what's the significance of organizing this year's CIIE against the backdrop of the pandemic?
A: This year's event is particularly significant because of the pandemic. China was the first country to successfully fight the pandemic among major global economies. I would like to salute the medical staff for their dedication. Thanks to that, our business in China is also recovering quickly. As of Q3, our sales are 6.4 percent more than the same period of 2019, a very hard-earned result in this very unusual year.
Q: What can we expect from BMW at this year's CIIE?
A: This year we will showcase six imported models at the CIIE, representing the two bookends of our BMW brand.
BMW i represents our holistic and ground-breaking approach of redefining sustainable premium mobility – in combining electric drive-trains, new materials and innovative technologies. Our i brand will today feature the PHEV BMW i8 Roadster.
The other brand bookend, BMW M, is the perfect combination of outstanding motorsports heritage and passion for high performance. X5 M Competition is the strongest X model with M strength, combining X spirit and M dynamic appeal.
So please come to our booth to learn more about it. In China we have established the largest R&D footprint outside Germany, plus set up a dedicated digital company. So we are steadily expanding our digital competencies.
And last but not the least, we would like to wish the CIIE a great success!