Have zest, will travel
Share - WeChat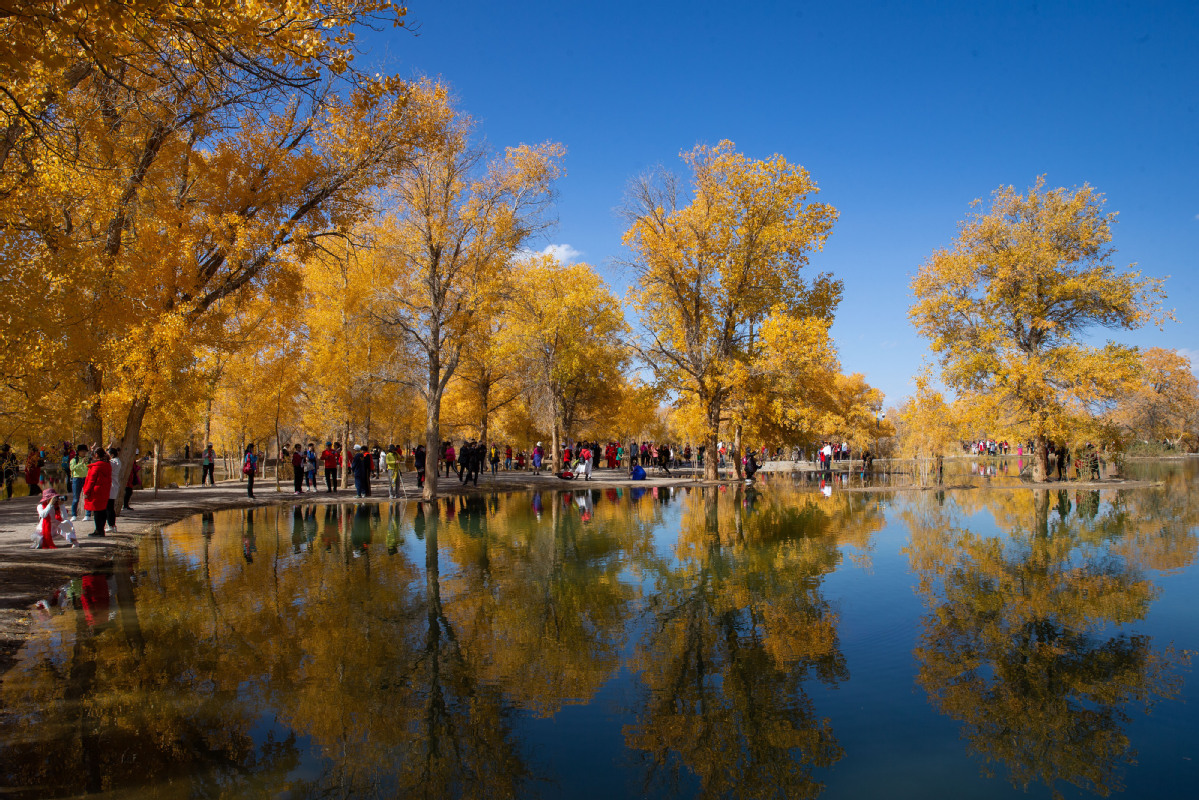 Golden Week boom promises to turn tourism into economic driver with new winter tours and services
On Thursday, when China's top leadership stressed that domestic consumption will anchor the nation's long-term plans for stable post-COVID-19 economic growth, executives of major tourism agencies were delighted as it confirmed that their recent shift in focus from overseas group tours to domestic tourism was timely and strategic.
For instance, Caissa Touristic, a Beijing-based travel agency, sees potential for big growth in domestic tourism, as China's new priorities under the "dual circulation" development pattern identify domestic consumption sectors, including tourism, as key to future growth.
The tourist rush seen during the eight-day holiday period in early October confirmed Caissa's view.
Although the haze of the epidemic has not yet completely dissipated, the Golden Week-the National Day and Mid-Autumn Festival holiday period-saw 660 million people travel across China, generating 549.4 billion yuan ($82 billion) in revenue for the domestic travel and tourism industry.
Bookings for tours, hotel rooms, domestic flights and passenger train seats/berths rebounded rapidly. The holiday rush took domestic tourism demand to pre-pandemic levels with 15 provinces notching up revenues of more than 10 billion yuan each during the period, according to the Ministry of Culture and Tourism.
With the gradual recovery of China's economy on the back of effective contagion-control measures, post-COVID-19 domestic travels have been on the rise, stoking enormous demand for tourism-related consumption from Chinese citizens as well as expatriates.
Subbarao Tata, Shanghai-based representative of an Indian chemical firm, said he and his wife Aruna spent around 25,000 yuan on a six-day group tour of the northeastern parts of the Inner Mongolia autonomous region organized by OK Deal, a travel firm, during the Golden Week.
"Every yuan we spent was well worth it because we got to travel after several months of being mostly indoors in Shanghai due to the epidemic. The landscapes and vistas were stunning with their autumn colors. The Sino-Russian border area of Shiwei near Erguna offered us some unique, unforgettable cultural experiences," said Subbarao.
"Our group of 12 comprised expatriates from the US, Guatemala, Argentina, Ukraine, Germany, India, Singapore and Canada, and it was wonderful for all of us to be able to appreciate spectacular natural beauty, experience local hospitality and savor Mongolian cuisine, including its fresh dairy products."