Entertainment sphere eyes digital advances as recovery gains speed
Share - WeChat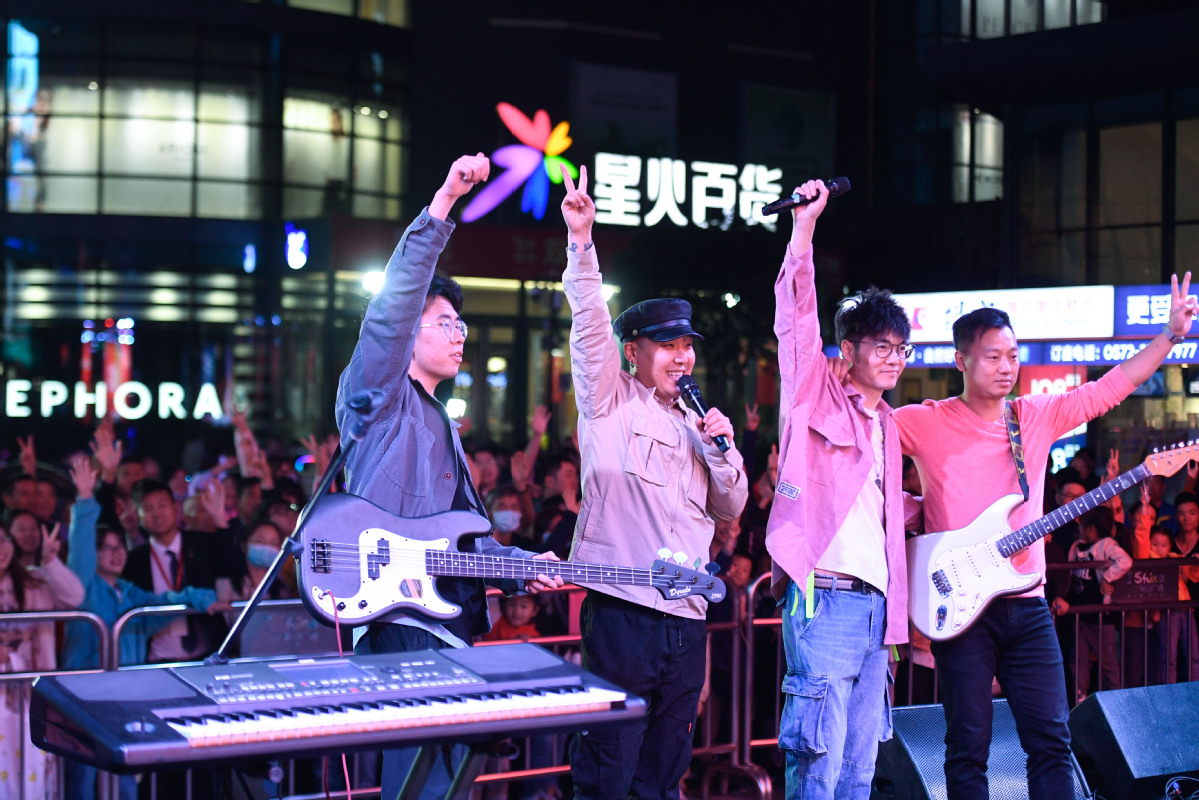 The total revenue of China's entertainment and media industry is estimated to be around $331 billion this year, down 2.8 percent on a yearly basis, with the sector likely to experience a V-shaped rebound as the COVID-19 gradually recedes, according to a new report from global accounting firm PwC.
The compound annual growth rate of the country's entertainment and media industry will reach 5.2 percent from 2020 to 2024, which is higher than the global rate of 5.1 percent, the report said.
Aileen Mo, PwC Chinese mainland entertainment and media industry partner, said the COVID-19 pandemic is changing how consumers behave across every aspect of their lives and accelerating an ongoing shift from traditional to digital channels.
For instance, during the outbreak consumers increasingly watch new movies through over-the-top (OTT) video platforms, enjoy live concerts or virtual reality performances online and participate in online events, Mo said.
"Entertainment and media companies are encouraged to embrace new business models to cater to changes in consumer behavior and increase revenue growth," Mo added.
The report said China's OTT video market will become increasingly mature from 2020 to 2024, with compound annual growth rate reaching 12.2 percent, and revenue is expected to reach about $16.1 billion by 2024.
Due to the impact of the pandemic, some film distributors have skipped theatrical releases and gone directly to streaming media. It is expected that China's subscription-based video-on-demand revenue will exceed cinema box-office revenue in 2020 for the first time.
As various platforms provide users with more high-quality services and bundled membership services, China's video-on-demand market will maintain rapid growth.
Meanwhile, the report estimated that due to the pandemic, China's movie revenue will plummet by 78.1 percent year-on-year to about $2.26 billion in 2020 and the number of moviegoers will drop from 1.8 billion in 2019 to just 400 million.
Although China's cinema revenue will rebound rapidly, with a compound annual growth rate of 37.8 percent from 2020 to 2024, it will still take a longer time to return to levels seen before the pandemic. In order to meet consumer demand for home entertainment, film distributors have changed their distribution models to directly release on OTT streaming media platforms and are exploring online premiere opportunities and partnering with technology companies.
Emily Liu, a PwC Chinese mainland entertainment and media industry partner, said:"We expect that changes in the movie distribution model will affect the future strategic focus and profit model of the movie industry."
In addition, the report estimated that Chinese video games will generate $31.2 billion in revenue in 2020. The figure is expected to reach as high as $38.5 billion by 2024, with a compound annual growth rate of 5.4 percent from 2020 to 2024.
Among them, social or casual games, which are gaining traction among females and retirees, have a stable market share. During the pandemic period, players established social gaming communities, which increase user stickiness, allowing them to become more inclined to play the same games their peers play.
Furthermore, China's esports revenue surpassed the United States and South Korea in 2019, becoming the world's largest e-sports market. It is estimated that in 2020, China's total esports revenue will further rise to approximately $410 million, the report said.
"The unceasing advancement of technology and infrastructure facilities, especially the launch of 5G, will continue to promote the growth of China's entertainment and media industry as more users are beginning to use high-speed mobile data to access content, games or services," said Wilson Chow, head of PwC's global Technology, Media & Telecommunications department.
Meanwhile, the impact of COVID-19 has helped unleash growth potential of augmented reality and virtual reality technologies. In addition, the polarization of technologies will impact the entertainment and media industries, Chow added.