Internet companies turning to audiovisual businesses for continued growth
Share - WeChat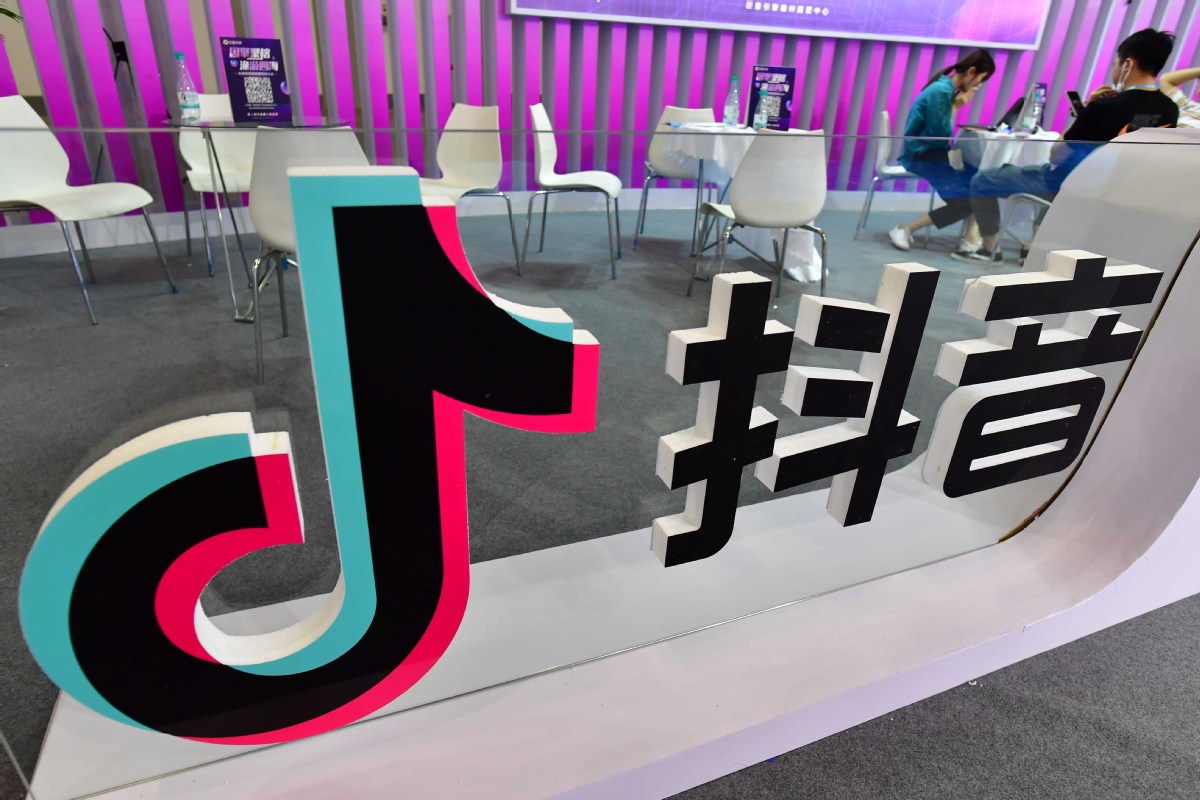 Huang Xinyi of Beijing was thrilled to see that her latest video post depicting her friend's weight-loss campaign garnered over 2,000 likes after just one night.
"After so many attempts, finally there's one that went viral. Since the COVID-19 pandemic, I produced many videos on sharing platforms like Douyin. I thought if others can get famous or win a fortune by posting videos, I can as well," the 29-year-old office worker said.
Huang is just one of many trying their luck at the video-posting trade. Although more people are getting involved in outdoor activities as COVID-19 is gradually contained in China, the online audiovisual market continues to grow.
According to a report released by the China Netcasting Services Association on Oct 13, as of June, the online audiovisual audience number in China had reached 901 million, an increase of 43.8 million from March. Among the various segments of the online audiovisual industry, short videos have the largest market share. Total users of short video platforms reached 818 million as of June.
Consulting agency QuestMobile said China has seen slower growth in the number of internet users and the time they spend on surfing online in recent years. However, audiovisual products-especially short videos-can gain more users within a limited market and achieve continuous growth. For this reason, establishing audiovisual related businesses has become a new strategy for more internet companies.
Tech giant Tencent Holdings developed Weishi, a short video producing and sharing app, and invested in leading short video platform Kuaishou. In June, Weimob, Tencent's cloud-based commerce and marketing solutions unit, invested in short video producing platform Clipworks.
Alibaba Group Holding Ltd also boosted development of its video products following the acquisition of Youku and Tudou, and developed its own video platform-Luke. In recent years Alibaba has stepped up efforts to develop the overseas video market, and has acquired Indian short video platform Vmate and invested in US short video platform Vobile.
"China's audiovisual market is growing rapidly. But now many video platforms are becoming more and more similar to one another which makes them more challenging to user numbers and advertising revenue," said Wei Pengju, director of the Institute of Cultural Economics at the Central University of Finance and Economics in Beijing. Companies in the audiovisual sector are certainly aware of the challenges and are actively seeking solutions. The Xigua video app now targets the new mid-sized video sector to win more users.
Xigua President Ren Lifeng announced at a recent forum that the company will spend at least 2 billion yuan ($299.6 million) to sponsor content creators in its mid-sized video sector.
Ren categorizes the sector as having content between 1 minute to 30 minutes, most of which are displayed through horizontal screen shots, and involve more costly professionally generated content compared with short videos. Ren said mid-sized videos will see greater market share as users increasingly demand better quality content. Video-sharing platform Bilibili is betting on cutting-edge technologies like 5G to achieve further development. Bilibili CEO Chen Rui said at the just-concluded China Internet Audio & Video Convention that videos will play a greater role linking users with scenarios and services in the 5G era.
Liu Xin, chairman and general manager of Migu, China Mobile's digital content unit, said at the convention that the rapid development of 5G will lead to profound changes in production and lifestyles as well as new development of audiovisual media technologies, including more diversified forms of media communication, more convenient production of media content and greatly expanded media communication channels. Aside from audiovisual companies like Xigua and Bilibili, text and picture-based content creation companies like Weibo and Zhihu are also stepping up efforts to develop products to expand user bases.
Zhihu, a Chinese Q&A forum similar to Quora, recently put forward a plan to support its content creators to produce videos aside from text and pictures, and announced 500 million yuan in financial support for the plan. Weibo also launched video-sharing units to diversify its product portfolio. "Video platforms will play a larger role in people's lives. Not only will they provide audiences with better quality content, but also have more functions like livestreaming e-commerce, socializing and even education. The outlook of the audiovisual market is huge," said Wei of the Central University of Finance and Economics.