Diego Maradona hails Lionel Messi, Cristiano Ronaldo before 60th birthday
Share - WeChat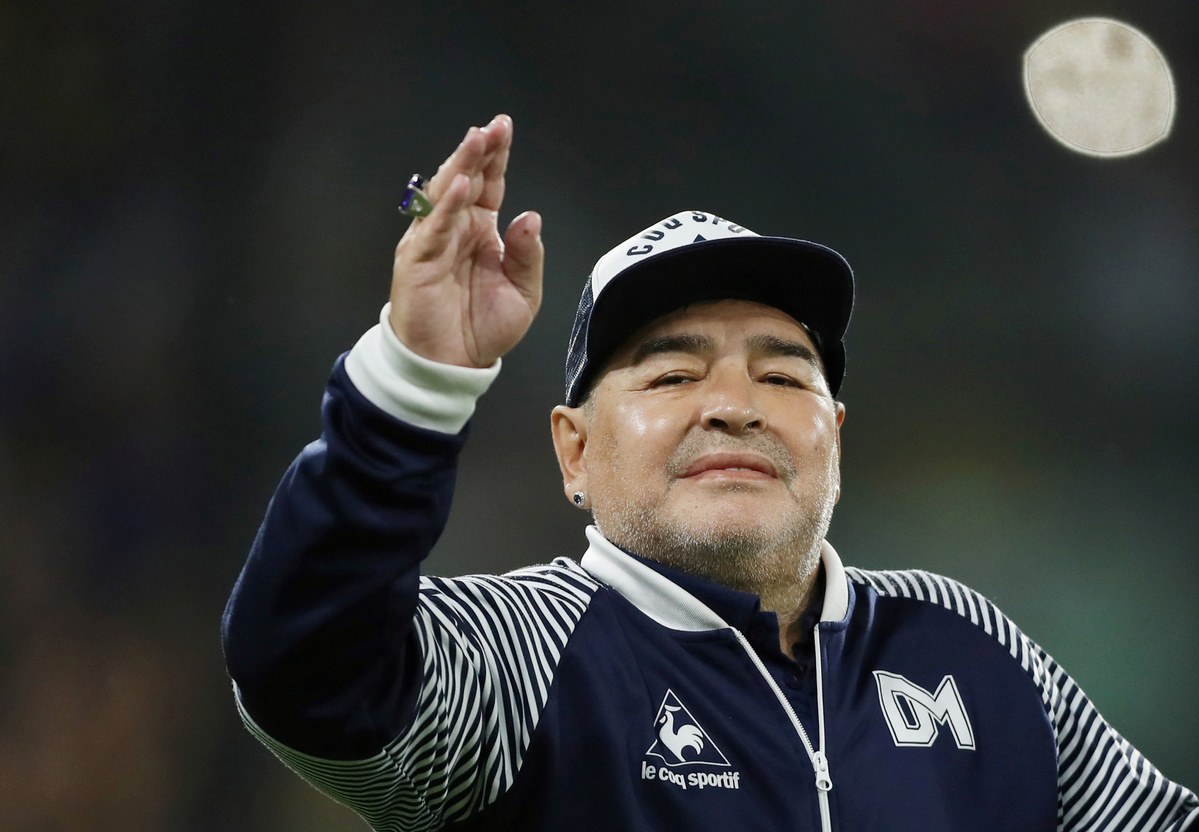 Diego Maradona heaped praise on Lionel Messi and Cristiano Ronaldo in his first interview in French media for 25 years and revealed he knows how to mark his 60th birthday on Friday.
"Messi and Ronaldo are a cut above the other players at the moment," the Argentine legend told France Football. "Not one is able to do half of what they can."
When asked what he wanted for his birthday, Maradona joked: "I dream of being able to score another goal against the English, with the right hand this time." It was a reference to his "Hand of God" goal against England in the 1986 World Cup quarterfinals, with Argentina going on to take the title.
He also suggested his greatest pride was "to have made people happy through football." "I feel that I've given pleasure and amusement to those who watched me in the stadiums or on television," he said.
According to Argentine national news agency Telam, Maradona began self-isolating on Tuesday after a person he works closely with showed symptoms of COVID-19. He will remain in quarantine until test results are known. The person with symptoms was not identified.
"The pandemic is a real hard blow for the people of Latin America," said Maradona, whose latest job since hanging up his boots sees him take charge of Gimnasia y Esgrima La Plata in Argentina's top division.
The Argentinian championship, which was interrupted in March due to the pandemic, is expected to restart this week.
(With input from agencies)