McDonald's talent development programs offer diversified job experiences
Share - WeChat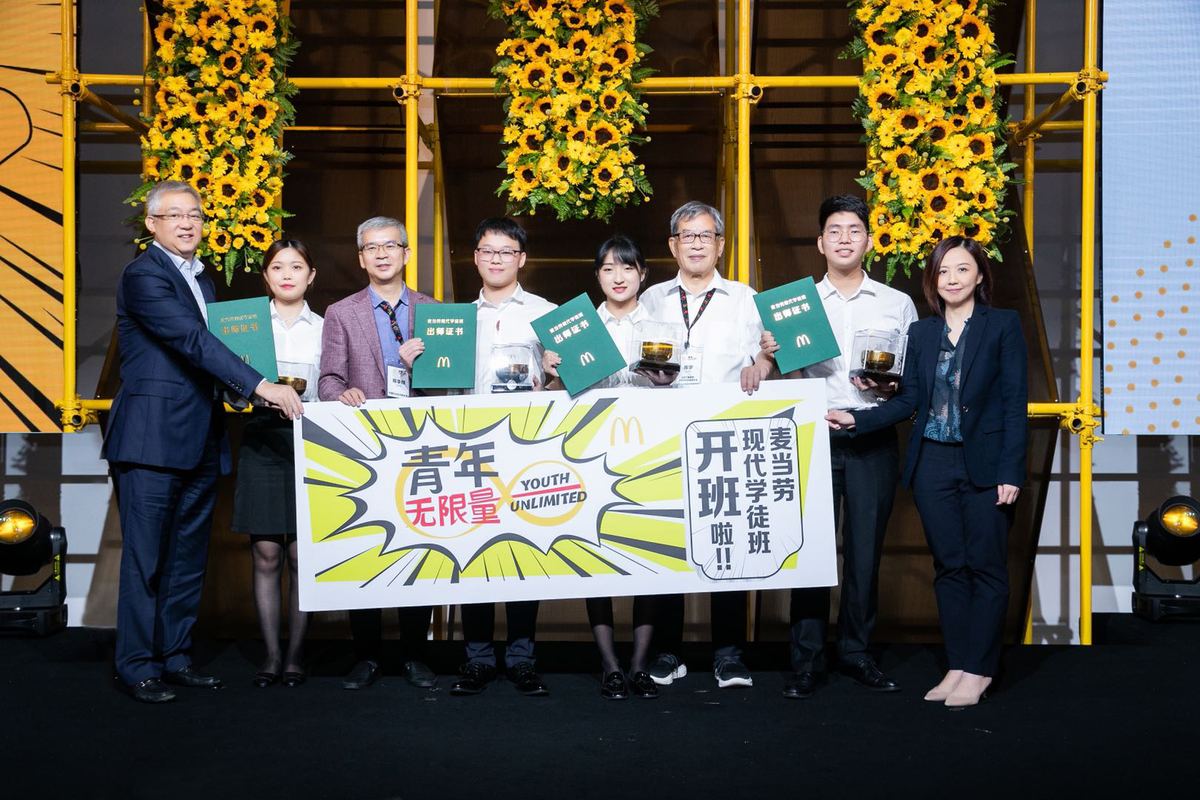 Gao Yuyi doubted his ability to excel in undergraduate studies three years ago. Therefore, the now 22-year-old enrolled in the Zhejiang Institute of Economics and Trade and majored in the McDonald's Modern Apprentice class.
Upon graduation this year, Gao became general manager at a McDonald's restaurant in Yintai, near West Lake in Hangzhou, Zhejiang province, amid a tough job market due to the COVID-19 pandemic.
"My parents were relieved that I didn't follow their advice to major in accounting," Gao said.
Gao is among a rising number of young people enrolled in vocational training programs sponsored by McDonald's China. Last month, the company announced its "Youth Unlimited" Talent Training Program, with investment of over 100 million yuan ($14.89 million) from 2020 to 2022.
The company will work with more than 100 vocational schools across the country through the Modern Apprentice school-operating model supported and promoted nationwide by the Ministry of Education.
The joint program will help over 10,000 young people enhance their abilities to secure employment and manage their career development paths upon graduation.
Phyllis Cheung, CEO of McDonald's China, said: "McDonald's has great confidence in young people's unlimited potential. Their development prospect is crucial for our success in the Chinese mainland market."
The catering company has continued to accelerate its expansion in China. Its plan to open more than 400 new stores every year in China has remained unchanged, offering a large number of job opportunities for young people in the country.
The company has plans to reach 4,500 stores in the country by 2020 and this year is on track to add 430 new stores. The company continues to penetrate to lower-tier cities, with more than 50 percent of new stores located in third-tier cities, said Cheung. New stores in larger cities are inclined to be smaller, about 250 square meters, she added.
Cheung said that due to the challenging employment situation this year, McDonald's hopes to nurture more young talent through leveraging its strong staff development programs and its increasing investment in this area.
Apprentices will not only learn in class, but gain all-around work experience at McDonald's before they ever start their full-time jobs. "In this way, they will be better able to apply what they learn to what they do and smoothly embark on their diversified career journeys after graduation," said Cheung.
McDonald's said it is among corporate pioneers to establish global enterprise academies. It has set up Hamburger Universities in nine countries around the world, including China.
Hamburger University focuses on systematic management theories and application frameworks. In 2019, McDonald's invested nearly 300 million yuan in personnel development and training, mainly targeting young talent.
Three years ago, McDonald's took the initiative to open 12 Modern Apprentice training classes in Sichuan province, Zhejiang province, Shenzhen of Guangdong province and Shanghai, training more than 300 apprentices.
By this June, 100 percent of the first batch of apprentices trained in these classes had graduated. Of them, 40 percent stayed and have received management positions. The remaining 60 percent also have found gainful employment.
At present, under the joint Modern Apprentice school-operating model, McDonald's has reached cooperation agreements with more than 40 vocational schools across China, and is poised to roll it out to more than 100 vocational schools nationwide in the next two years.
Chen Lixiang, vice-chairman of the Chinese Society for Technical and Vocational Education and an expert appointed by the China Association of Employment Promotion, said: "China boasts the world's largest vocational education system, yet still faces pressure to rapidly enhance the skill set of its talent."