Hu scores 32 to lift Guangdong over Zhejiang Lions in CBA
Share - WeChat ZHUJI, Zhejiang province - Hu Mingxuan smashed 32 points as Guangdong Southern Tigers edged Zhejiang Lions 115-106 in the 2020-2021 Chinese Basketball Association (CBA) on Friday.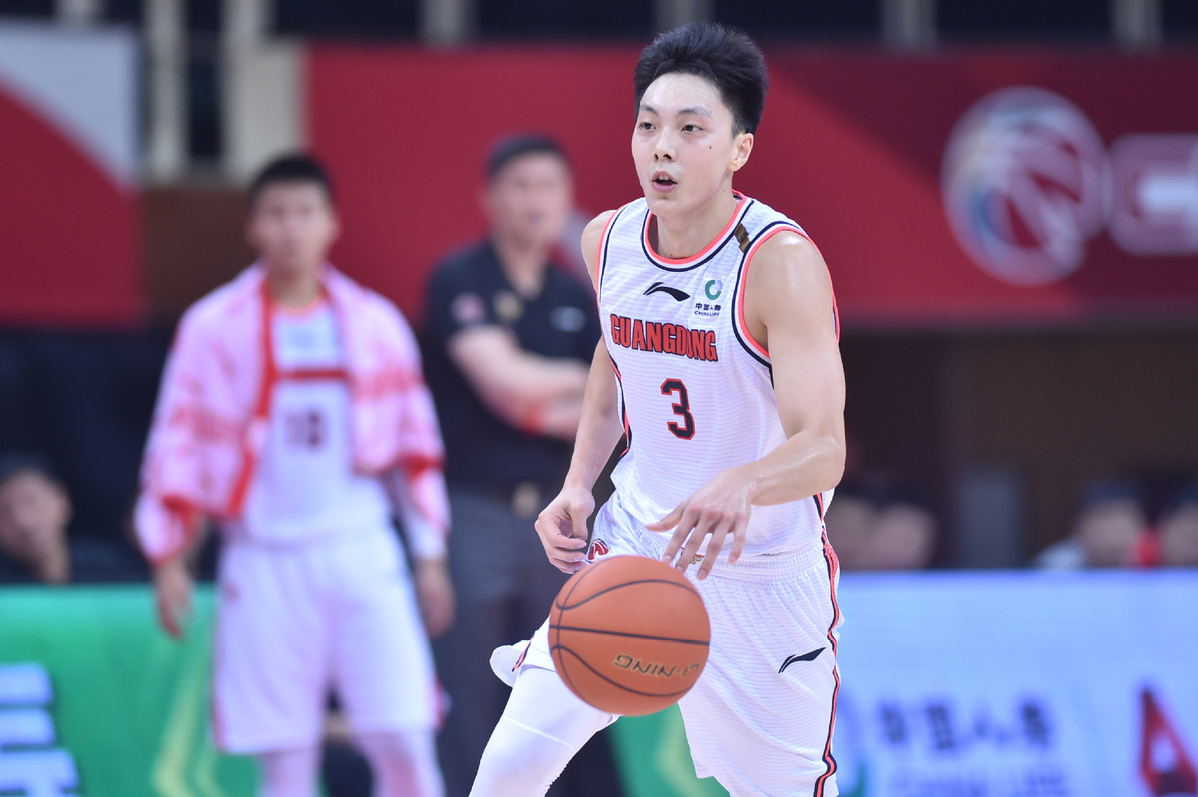 Guangdong had six players in double digits. Hu had a game-high 32 points with nine three-pointers. Zhejiang's Sun Minghui made a double-double with 31 points and 10 assists, while his teammate Hu Jinqiu made 24 points and 11 rebounds.
Hu hit 11 points with three three-pointers in the final quarter to decide the game.
"I didn't think too much before I attempted, just like what I usually do in training," Hu said after the game.
The 22-year old made all four attempts, including three 3-pointers in the first quarter to help Guangdong build a 39-22 lead.
Hu continued his hot streak from outside the paint in the second quarter, while Marshon Brooks and Sonny Weems came off the bench to help the defending champion end the first half 63-48 ahead.
After the break, Zhejiang's star guard Sun Minghui led his team to fight back with a 12-0 run. After Zhao Yanhao's three-pointer before the end of the third period, the two teams were tied 84-84.
In the decisive fourth quarter, Zhejiang relied on the basket to score points, while Guangdong scored outside the 3-point line as the two sides traded blows. Hu's potency from outside the paint helped ensure Guangdong's victory.
"We didn't put full effort in the first half, and we lacked the motivation to win. The performance in the third quarter is good, which can be considered 'good' for a young team," Zhejiang's coach Li Chunjiang said after the game.