Glass creations by Hungarian artist on show
Share - WeChat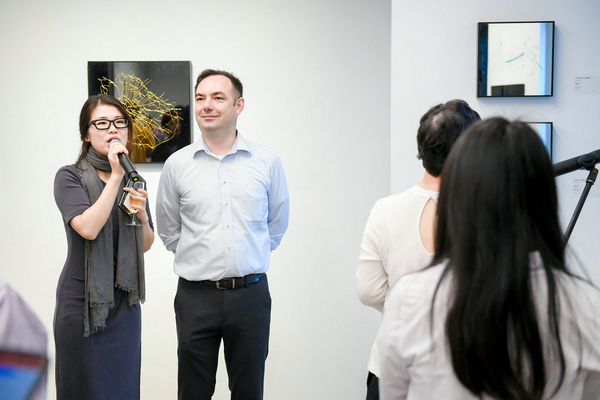 Hungarian artist Zoltan Viczan has revealed his love and memories of his homeland in a series of new glass artworks at the exhibition, Layers of Hungary, which is taking place at Picnic Gallery in downtown Shanghai from Oct 13 to Nov 15.
According to Szillard Bolla, consul general of Hungary in Shanghai, the exhibition marks the first cultural event the consulate has hosted following the outbreak of the novel coronavirus.
This is the first time the 41-year-old artist, who has lived in Shanghai for four years, is presenting his creations in the city.
Born in Hungary in 1979, Viczan began his studies in glass art at an early age in Budapest and has practiced the art form for nearly 30 years. He is known for having developed his own style and techniques for glass engraving.
Traditional glassmaking in the West originated in Italy, where the royal court forced master craftspeople to live on an island and create fine wares, Viczan says.
"Some managed to escape, despite of the risks of assassination, and they took the technique to other parts of Europe, such as Czechoslovakia, Hungary, Poland and Slovakia," Viczan siad at the preview of the exhibition on Oct 12.
Viczan made his foray into Asia 10 years ago, spending four years in Japan and two years in Hong Kong before moving to Shanghai in 2016. While many expatriates socialized with compatriots to overcome homesickness, Viczan chose to represent memories of his homeland through his art.
In the exhibition, visitors will see a map of Hungary sculpted in cast glass and decorated with traditional Hungarian glass patterns, and works depicting the city of Budapest and Lake Balaton, the largest lake in Central Europe.