Huawei unveils Mate 40 5G smartphones
Share - WeChat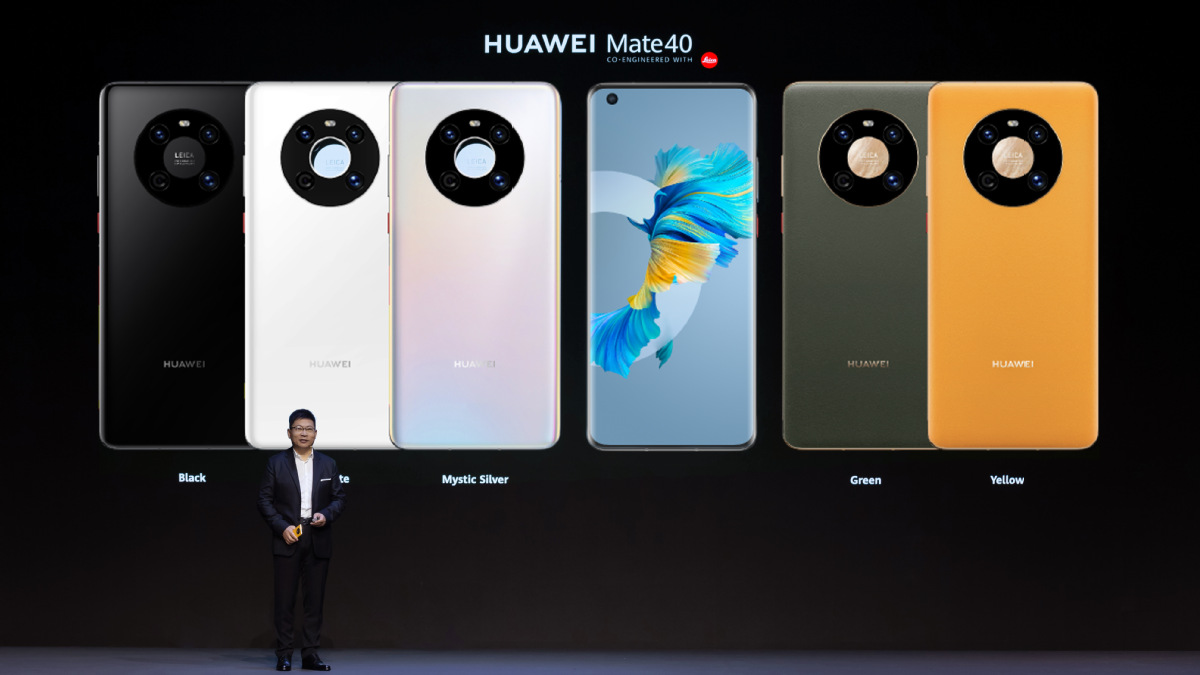 Huawei Technologies Co on Thursday unveiled its much-anticipated Mate 40 series 5G smartphones, powered by its most advanced designed chips despite the intensified US government crackdown on the company.
Huawei Mate 40 Pro and Mate 40 Pro Plus smartphones are powered by the in-house chip Kirin 9000 series, which the company called "the most sophisticated 5-nanometer" 5G system on chips, or SoC, available''.
Yu Chengdong, CEO of Huawei's consumer business group, said at an online launch event that each year Huawei's Mate series smartphones bring the most exciting technology together into one package. "This is what defines the Mate series'DNA and is all made possible by our dedication to innovation.,'' he said.
"In these unprecedented times, we remain committed to creating a better future, with innovative technology that delivers a positive and meaningful impact on the lives of consumers. In the future, we will continue working closely with our partners to bring the seamless artificial intelligence life experience to consumers all around the world," Yu said.
His comments came as Huawei is facing one of the darkest moments in its history after the US government hit the company with several rounds of intensified restrictions on its access to US technologies, including semiconductor components and equipment.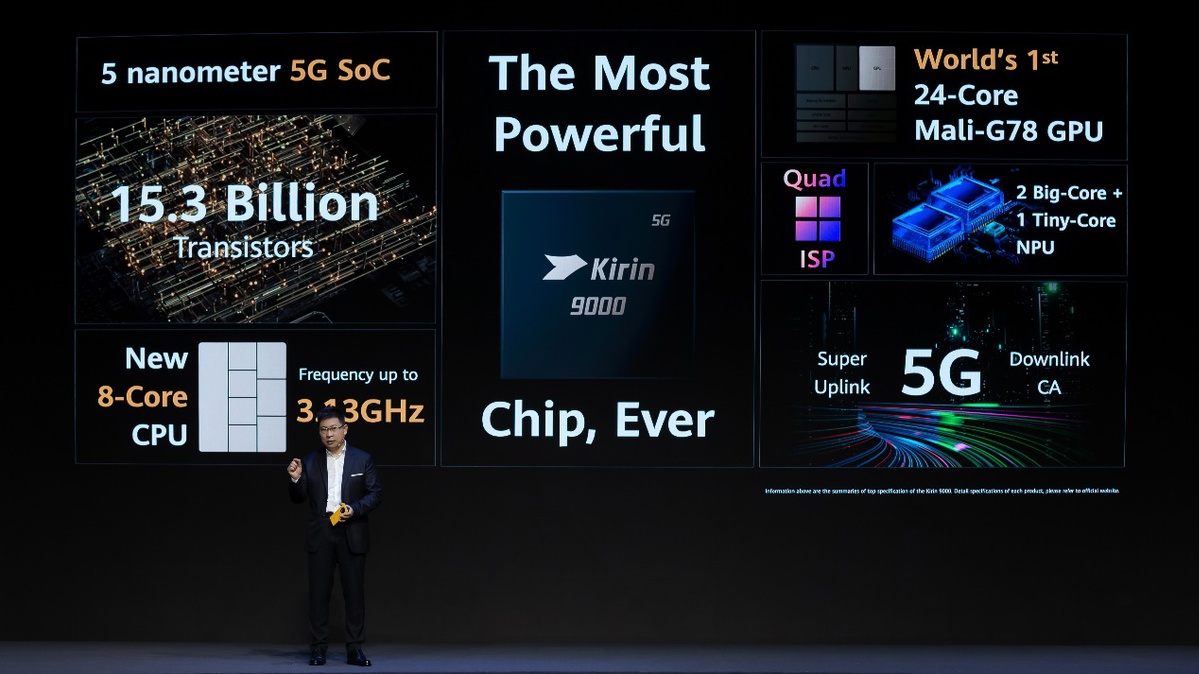 But Huawei still showcased its resilience and technological prowess with the new Mate 40 series 5G smartphones. The camera system on the Huawei Mate 40 series has been co-engineered with Leica to provide the best camera solution possible and sees breakthrough upgrades to the ultra-wide angle lens, powerful high-definition main camera, impressive telephoto camera and more, Huawei said.
The company also said that its in-house-developed Kirin 9000 series chips are fully equipped for 5G, capable of handling intensive computations and multi-tasking operations with ease.
"For the first time ever, the flagship 5G SoC (system on chips) has more than 15.3 billion transistors, making it the densest and most full-featured 5G SoC to date," Huawei said in a statement.
The Mate 40 Series will be available in selected markets, with the price for Mate 40 Pro starting from $1,417.