Zhejiang, Qingdao, Jilin snatch 2nd straight win of new season
Share - WeChat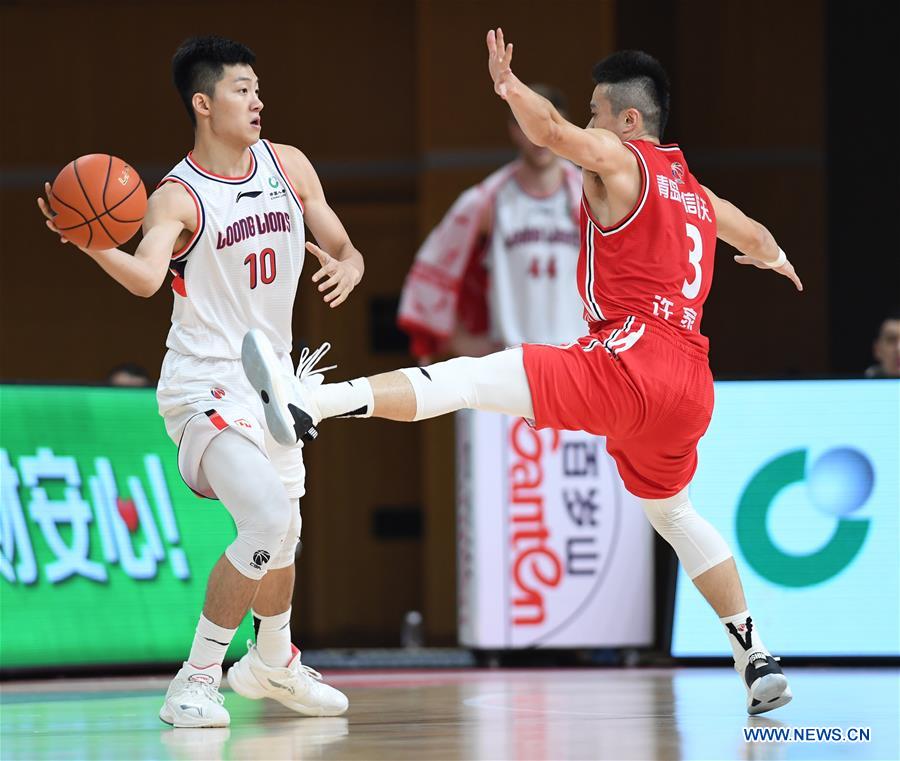 ZHUJI, China - The Zhejiang Golden Bulls, Qingdao Eagles and Jilin Northeast Tigers claimed their second straight victories in as many games after overcoming their respective opponents in the 2020-21 Chinese Basketball Association (CBA) here on Tuesday.
Zhejiang continued its momentum from shocking defending champions the Guangdong Southern Tigers to sail past the Beijing Ducks 92-75.
After an 11-11 tie, Lu Wenbo scored six points in a row as Zhejiang jumped to a 25-15 advantage after the first quarter.
Zhejiang players made the most of transition and scored baskets on successive fast breaks, going up by 19 points midway through the second period and leading 48-32 at halftime.
Beijing's newly-signed center Li Muhao got into a foul trouble, suffering his fourth personal foul before halftime, which limited his playing minutes. Li scored a team-high 15 points before fouling out in his Beijing debut.
Zhejiang captain Wu Qian, who posted 39 points and 14 assists in the season opener, was held to 10 points, but other players stepped up as Beijing could not pull the game back.
Six Zhejiang players managed double-digit points, led by Wang Yibo's 19. Cheng Shuaipeng added 18 points.
Wang Ruize shone in Qingdao's 112-88 rout of the Guangzhou Loong Lions, finishing with 26 points on six 3-pointers.
Wang scored 10 points after the tip-off, powering Qingdao to an early 19-4 surge before racing ahead 32-18 at the end of the first quarter.
Powered by six players' double-figure points, Qingdao was never truly put into a scare thereafter.
The backcourt duo of Jiang Yuxing and Jiang Weize combined for 50 points, leading Jilin to a 110-92 win over the Jiangsu Dragons.
Jilin center Dai Huaibo suffered an ankle injury in a defensive play midway through the third quarter, while returning after a few minutes and hitting a three-pointer at the end of the third quarter.
Jiangsu rookie Zheng Qilong scored 18 points. Coach Li Nan's son Li Lutong entered the list for the first time, contributing four points and two rebounds.
Guangdong bounced back to narrowly get over the Shenzhen Aviators 134-126.
Shenzhen possessed a 31-30 lead heading into the second quarter, and widened the advantage to 10 points when the first half expired.
Guangdong guard Zhao Rui contributed two 3-pointers in the third quarter, narrowing the deficit to nine points. Hu Mingxuan scored six consecutive points to help Guangdong regain the lead at 97-95 at the end of the third quarter.
After Gu Quan fouled out in the fourth quarter, Guangdong started to dominate the game and took charge of it with a 14-4 scoring run.
Zhao contributed 25 points and five assists, while his teammate Ren Junfei scored 28 points. Shenzhen center Shen Zijie led both sides with 35 points.
Also on Tuesday, the Sichuan Blue Whales beat the Fujian Sturgeons 89-79, and the Shanghai Sharks got past the Shanxi Loongs 95-88.
In remaining matches on Wednesday, the Liaoning Flying Leopards square off against the Shandong Heroes, while the Xinjiang Flying Tigers take on the Beijing Royal Fighters.