Russia to share trial data from Sputnik volunteers
Share - WeChat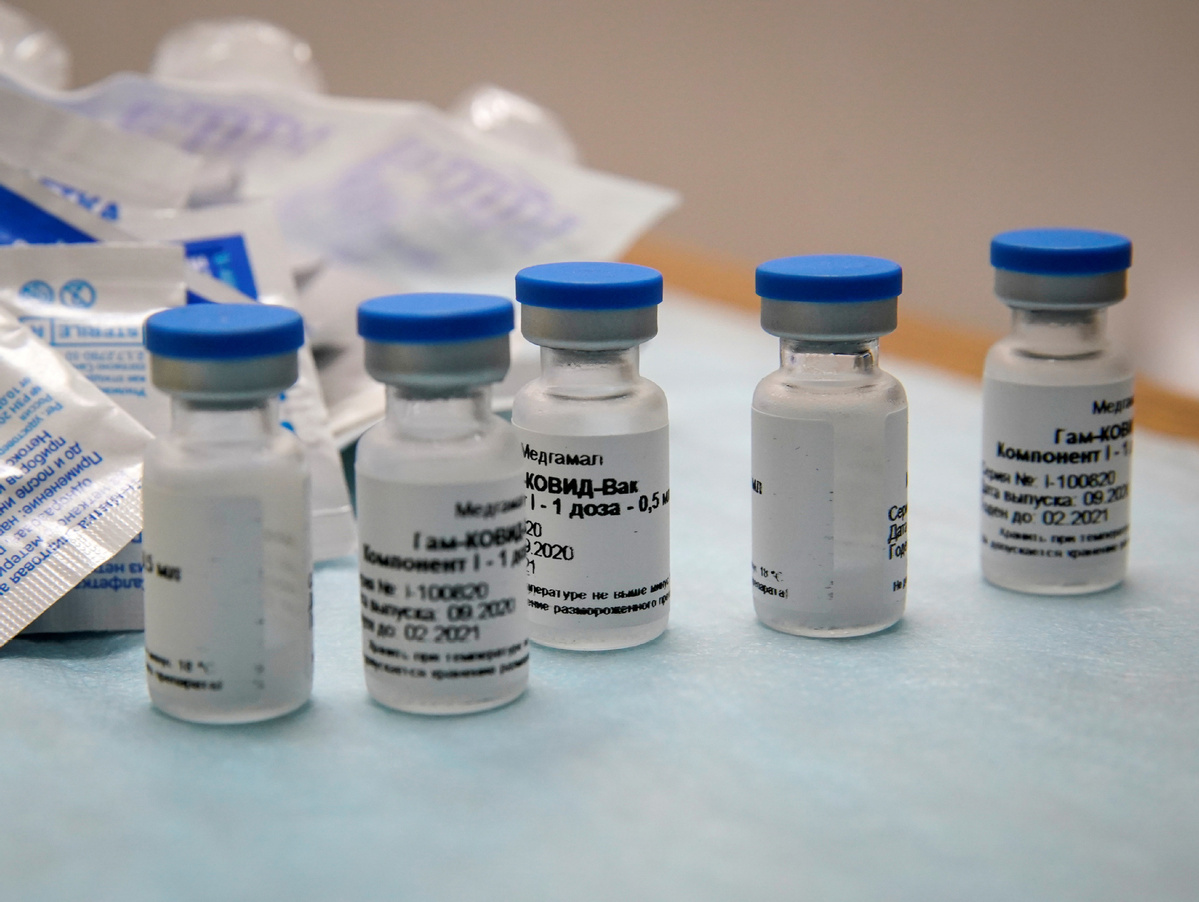 MOSCOW/GENEVA-Preliminary results from the late-stage human trial of Russia's main coronavirus vaccine candidate could include data from 5,000 to 10,000 participants, Denis Logunov, a director at the Gamaleya Institute that developed the vaccine, said on Monday.
Russia's plan to publish preliminary data on the Sputnik V jab as early as November is likely to make it one of the first vaccine developers to share any data from a final stage trial, known as Phase III.
The Sputnik V trial, involving 40,000 volunteers, has been underway in Moscow since the beginning of September. Interim results, when published, will be based on the first 42 days of monitoring participants, Gamaleya developers said last month.
Two dozen clinics in Moscow have been racing to administer the vaccine to volunteers, but only around 16,000 people have received the first dose of the two shots so far. There is then a 21-day wait until the second dose can be administered.
At least 300 million doses of Sputnik V are expected to be manufactured in India. It will also be produced in Brazil, South Korea and China, Russia's sovereign wealth fund, responsible for marketing the vaccine globally, said on Monday.
In Brazil, an experimental vaccine developed by China's Sinovac Biotech appeared to be safe in a late-stage clinical trial, preliminary results showed on Monday.
Sao Paulo's Butantan Institute, one of Brazil's leading biomedical research centers, which is carrying out the Phase III tests, said the two-dose vaccine, called CoronaVac, proved to be safe in a trial so far involving 9,000 volunteers.
International initiative
More than 180 countries and economies have now joined COVAX, an international initiative co-led by the World Health Organization and partners to ensure effective and equitable global access to COVID-19 vaccines, the WHO's chief announced on Monday.
"COVAX represents the largest portfolio of potential COVID-19 vaccines and the most effective way to share safe and effective vaccines equitably across the world," WHO Director-General Tedros Adhanom Ghebreyesus said at a virtual news conference.
"Equitably sharing vaccines is the fastest way to safeguard high-risk communities, stabilize health systems and drive a truly global economic recovery."
China has joined COVAX, a move described by Chinese Foreign Ministry as an important step to uphold the concept of a shared community of health for all and to honor its commitment to turning COVID-19 vaccines into a global public good.
Agencies - Xinhua