Shenzhen's success proves China's policy pragmatic, inclusive: scholar
Share - WeChat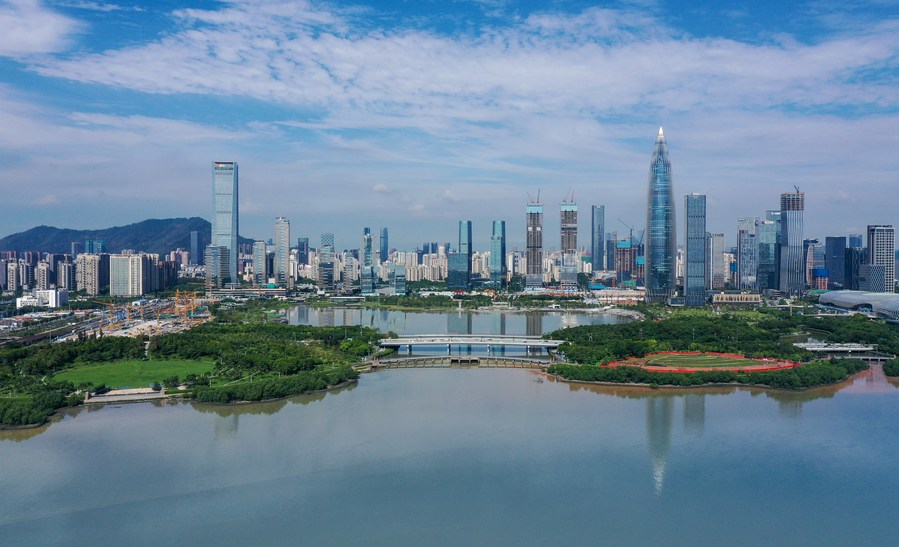 LONDON -- Many of the world's top 500 companies have chosen to settle down in Shenzhen, China's first and most successful special economic zone, by taking root, growing and becoming stronger, which proves that China's reform and opening-up is pragmatic, inclusive and attractive, a British university scholar has said.
In a recent interview with Xinhua, professor Yu Xiong at the Surrey Business School in the University of Surrey, gave his analysis on how the southern Chinese city of Shenzhen grew booming and outstanding over just past four decades.
"One of the prominent features of development is non-exclusive," said Xiong, adding that as the test-bed of China's reform and opening-up policy, it has became the hub of "entrepreneurship, creativity and innovation."
Thanks to the "global cooperation and win-win" strategy, the city has witnessed currently a world-class prosperity, Xiong said, highlighting that "this would be one of the crucial strategies that China will always adopt in the future."
"Without the concept of innovation-driven and inclusiveness, it (Shenzhen) was unlikely to attract and cultivate such a giant group of world-class technology companies, as it originated from a small fishing village 40 years ago," said Xiong, also the chair professor of Business Analytics and the associate dean international of the British university.
Noting it is an example of the country's decades-long campaign to expand opening up, Xiong said that the miracle created by Shenzhen is "inseparable from China's unique governing advantage."
At the very beginning, it was very hard to imagine that China can build up a special economic zone from scratch and make such enormous achievements in so short time, he added.
"Shenzhen's success is a microcosm of the success of China's reform and opening up as a whole," he said.
Speaking of the Chinese government's announcement to continue embracing globalization and openness, in contrast with protectionism and isolationism occured in some countries, Xiong said that "economic globalization is not a choice, but a fact."
"To expand all-round opening up, the city of Shenzhen will attract more companies and countries to engage with its development and share the dividend of success," he added.
Commenting on the solutions that can be replicated to intensify the regional and national modernization efforts, Xiong said that "it would also be conducive to the development of other countries and good for building a community with a shared future for mankind."
As the world's second largest economy and a major growth driver in the face of the COVID-19 pandemic, China, with its deeper-level reform and higher-level opening-up, will ultimately promote a more peaceful, safe and developed international system, added Xiong.